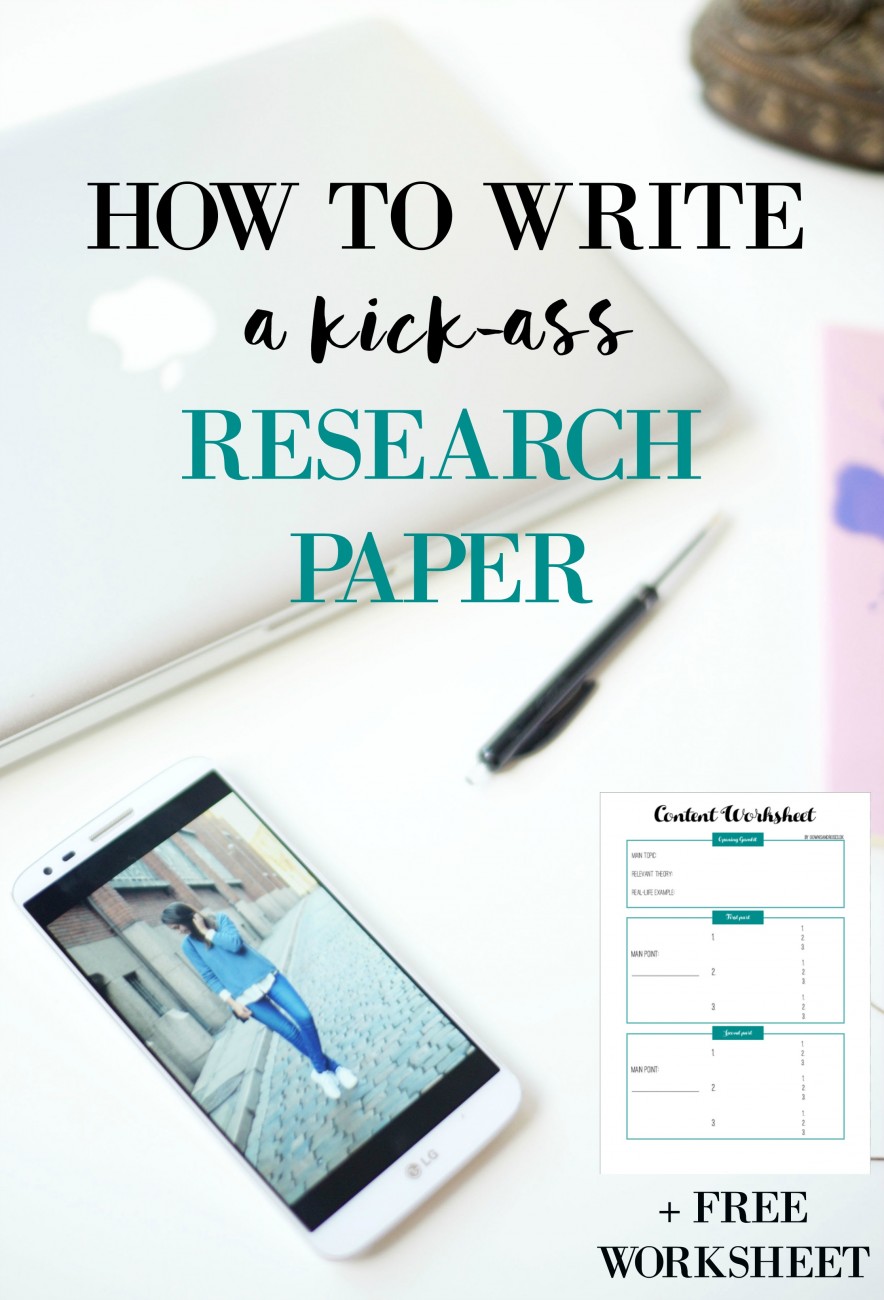 SÅDAN SKRIVER DU EN GOD OPGAVE
I dag vil jeg dele mine bedste tip og tricks til at skrive en god opgave. I sidste uge handlede det om, hvordan man bedst strukturerer sin opgave, og dette indlæg tager over, hvor det sidste slap. Min opgaveerfaring er primært fra Engelsk og Litteraturhistorie, og fordi forskellige studier har forskellige opgavetilgange skal alle tips selvfølgelig tages med et gran salt :)
Today I'm going to share my best tips for writing a kick-ass research paper. Last week I shared my best tips for structuring your paper. This post takes over where the last one left off. Keep in mind that my experience is as a student of English and Comparative Literature. There is no "right way" that works for everyone, so take what you can use and throw the rest away :)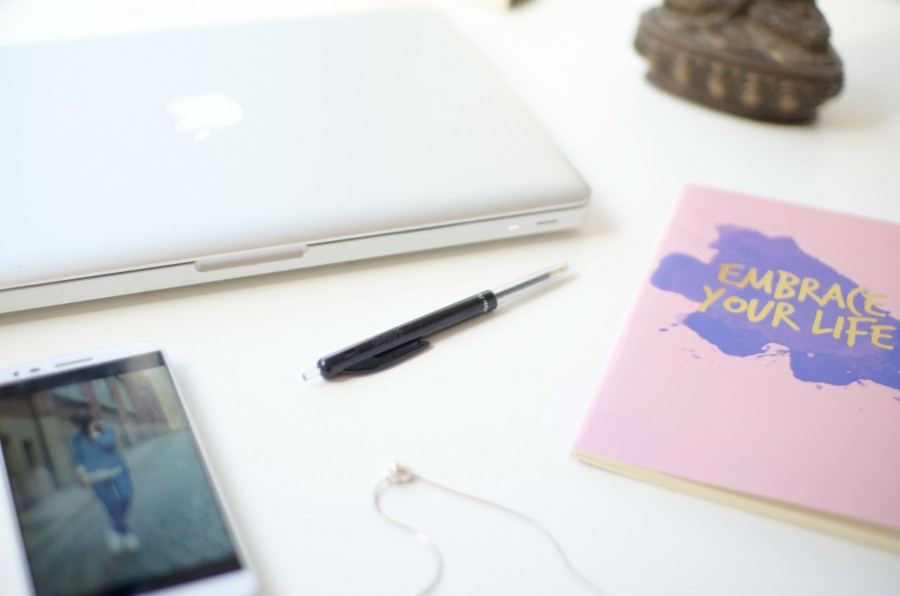 INDLEDNING:
Begynd opgaven med et indledende udspil – en introduktion, der er tæt forbundet til det emne, opgaven omhandler. Eksempelvis et meget klart eksempel. Læg lige så meget vægt på, hvad du ikke ved, som hvad du ikke ved, og byg op til dit hovedargument (problemformulering).
Lav en stram, klar problemformulering. Det er nemmere at arbejde med og skrive om et klart afgrænset emne end om et stort, mere løst defineret, område.
Skriv problemformuleringen ind i indledningen i stedet for at lade den stå alene. For mange er dette en selvfølge, men jeg har set utallige eksempler på opgaver, hvor problemformuleringen står alene og indledes af overskriften "Problemformulering". Det virker måske i gymnasiet, men ikke på uni.
Revider problemformuleringen.
Lad dig ikke låse fast af din problemformulering, hvis den viser sig ikke at passe til den opgave, du skriver. Som oftest ender jeg med at gå tilbage og ændre lidt hist og her, når jeg i løbet af opgaveskrivningen opdager noget, der ændrer opgavens retning.
Lad indledningen åbne dit emne. 
Lad det indledende udspil udgøre en stor del af introduktionen og sørg for at inkorporere opgavemålene. Er der en definition, du kan afgrænse eller et begreb, du bør uddybe? Gør læseren i stand til bedre at forstå impulsen bag din opgave.
Skriv først indledningen, når du er færdig med alt det andet.
På denne måde ved du præcis, hvad du bør tage fat i og uddybe, og du kan derfor fokusere indledningen, så den er relevant for din opgave.

INTRODUCTION
Begin your paper with an Opening Gambit.
An opening introduction related to the topic. Probably a very clear example. Emphasise what you don't know as much a what you do know and lead up to your main argument.
Keep your thesis statement simple and specific. It's easier to research and write about a narrowly selected subject than a massive, loosely defined area.
Work your thesis statement into your introduction instead of letting it stand alone. Don't write "Thesis Statement: *And then here is your thesis statement*".
I've seen this done too many times, but after high school it just doesn't work.
Revise your thesis statement! Don't stick to a thesis statement that doesn't fit your paper. More often than not, I go back and change a little here and there when I'm done with my paper.
Your introduction should open up your subject, so use your opening gambit as a big part of the introduction and make sure to fit your goals into it. Is there a definition you can clarify? A concept you can elaborate on? Enable your reader to better understand the impetus behind your paper.
Write your introduction when you're done writing everything else. This way you know what you need to address and elaborate on, and you can focus your introduction on the definitions and topics relevant to your paper.
RESTEN AF OPGAVEN
Skab en god struktur for din opgave! 
En god overordnet struktur hjælper dig med at organisere og strukturere dine argumenter (og din tid). Jeg foreslår, du læser sidste uges indlæg: How To Structure Your Research Paper.
Uddyb!
Se på din liste af hovedområder (læs sidste uges indlæg og download det gratis arbejdspapir). Find på 3 underområder til hvert hovedområde og på endnu 3 områder til hver af dem. Når du gør dette, skaber du hele essensen af din opgave, og derefter er der "kun" tilbage at fylde afsnittene ud. Download det gratis arbejdspapir, der hører til dette indlæg – det hjælper dig på vej.
Visualiser modargumenterne til dine argumenter og tilbagevis dem, når du støder på dem.
En af mine undervisere bad mig engang "stræbe mod udgivelse". Det har jeg nu aldrig gjort, men tanken hjalp mig til at undgå en række typiske opgaverelaterede faldgruber og integrere både indledning, teori, metode og konklusion naturligt i opgaven.
Lad konklusionen være et direkte svar på indledning.
Dette er der flere årsager til. For det første er det det, en konklusion bør gøre, men for det andet er det også værd at tænke på, at ikke alle undervisere giver sig tid til at læse alle opgaver i deres fulde længde. Flere læser bare indledning og konklusion og skimmer lidt i midten. Sørg derfor for, at din konklusion indeholder ALLE dine gode pointer!


THE REST OF THE PAPER
Create a great structure for your paper! A great overall structure will help you organise and structure your arguments. I suggest you begin by reading last week's post: How To Structure Your Research Paper.
Dig deeper. Look at your list of main points (see last week's post and download the free printable structure worksheet). For every main point, write down 3 subtopics, and for every subtopic write down 3 smaller subtopics. If you do this, you create an overview of all the paragraphs you need in your paper. Fill them out, and the main part of your paper is done. Make sure to download the free printable below!
As you are arguing something, you need to visualize the counterargument and defeat the arguments as they come. Summarise the arguments of others and push back.
One of my professors once told me that I should "aim to get my paper published". I didn't really do that because, you know, why would I, but envisioning my paper as a published article helped me avoid some typical research paper pitfalls and integrate both introduction, theory, methodology and conclusion in a more natural way.
Let your conclusion be a direct answer to your introduction. Why? First of all, that's what conclusions are all about. Second of all, when your paper is being graded, chances are your instructor/teacher/professor will not read the whole thing.  Write a kick-ass introduction and shine as bright as humanly possible in your conclusion. Get every great point in there!
GET THE BALL ROLLING WITH YOUR FREE PRINTABLE WORKSHEET
---
PS. Husker du at følge med på
Instagram
? Du kan også følge bloggen via
Bloglovin
eller på bloggens
Facebookside
, som jeg opdaterer dagligt! Du kan også skrive en kommentar til dette indlæg – jeg svarer ALTID tilbage! :)