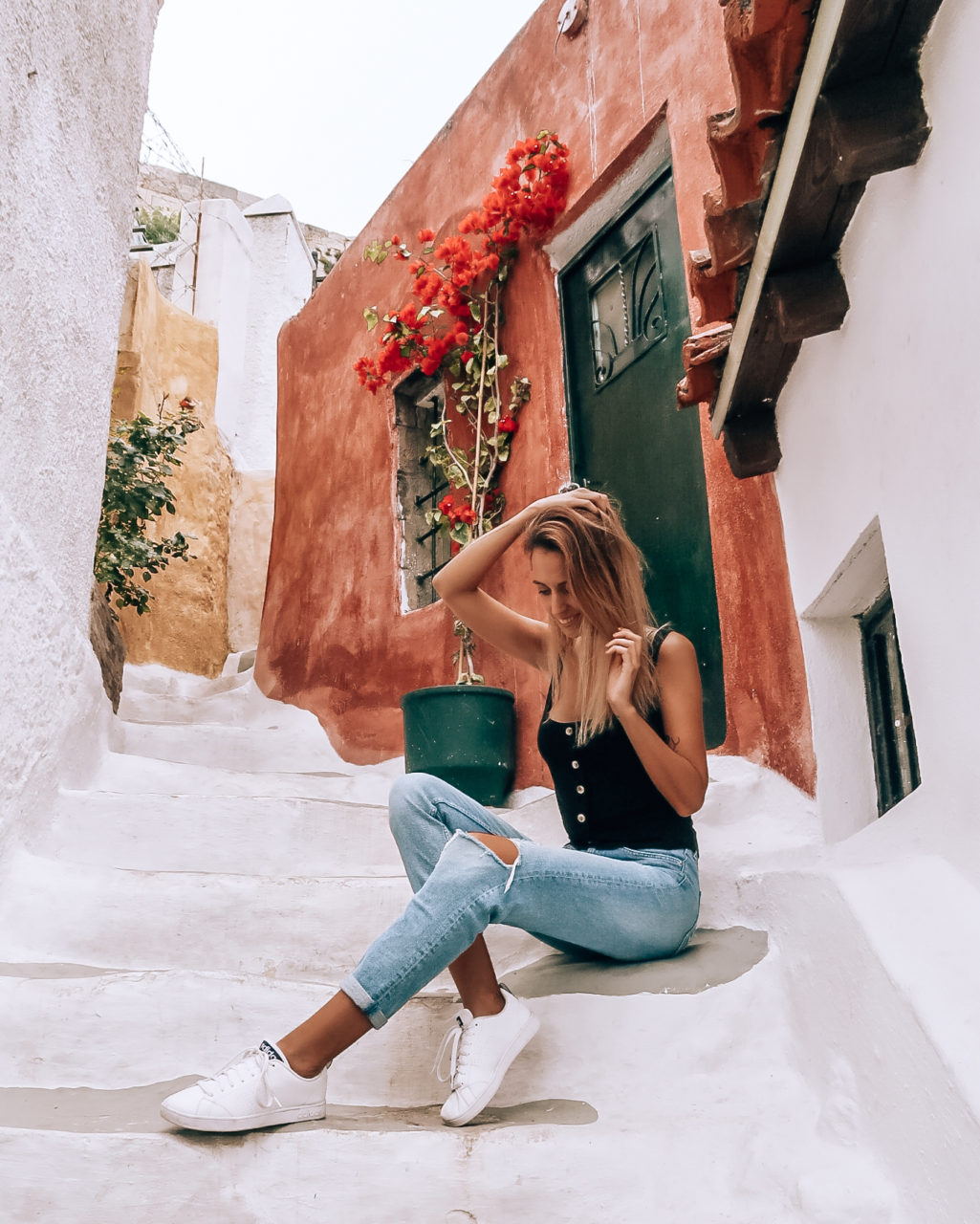 Der skulle gå 28 år, før jeg fik taget mig sammen til at besøge Athen. Hvorfor? Fordi jeg faktisk ikke havde hørt andet end dårlige ting om byen. Den var beskidt, den var kedelig, den var grim, den var for varm, og den var støvet. I efteråret begyndte jeg så at kigge lidt på Grækenland. Først ledte jeg efter små lejligheder på øerne, for øerne er nok alligevel det, de fleste af os forbinder med Grækenland. De blev dog for dyre i sommermånederne, og i sidste ende stod valgte så mellem Athen og Heraklion, den største by på Kreta.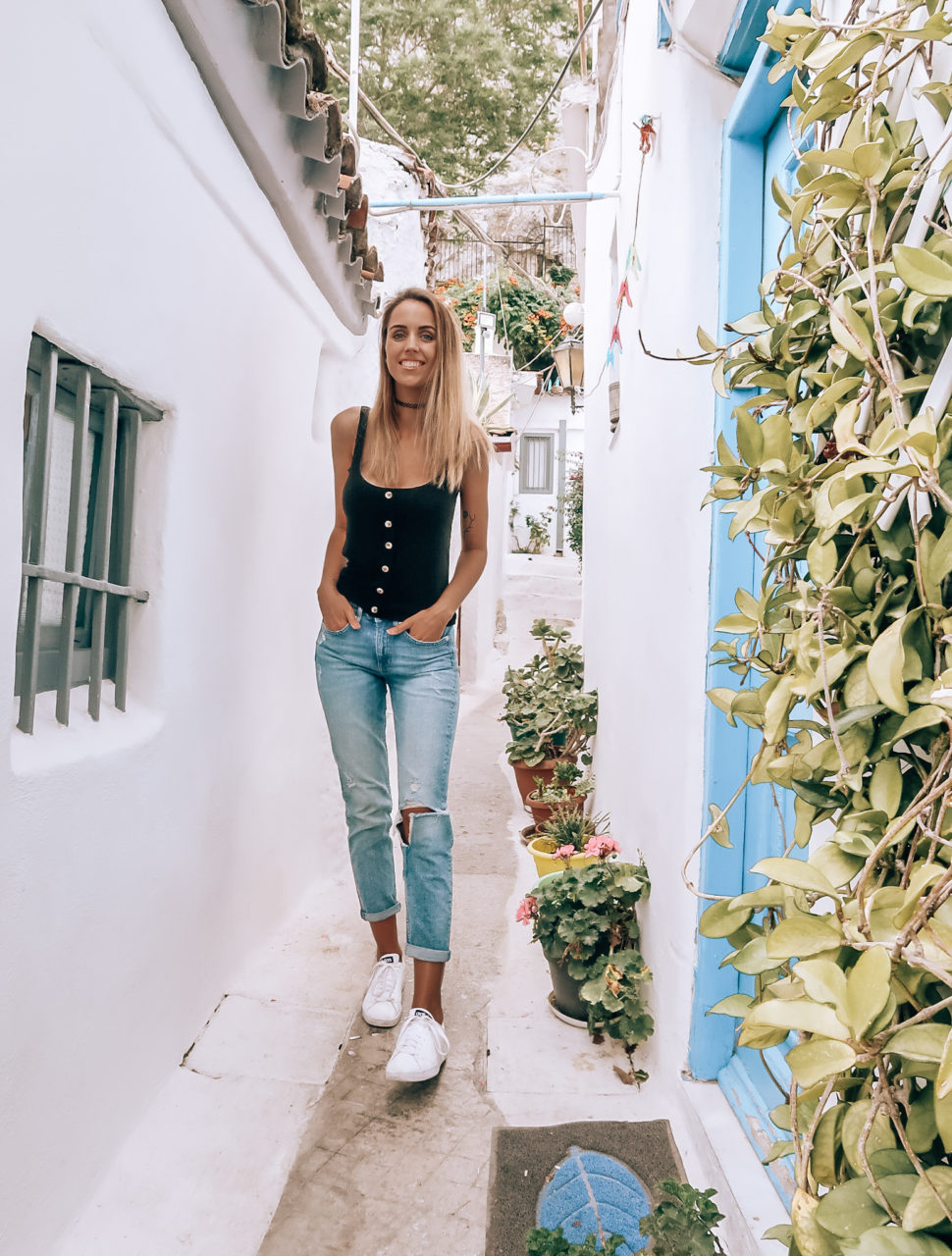 Det var nemmere at komme til Athen end til Kreta, og da jeg så stødte på vores lille Airbnb-lejlighed her i Athen, gav valget sig selv. Vi besluttede os for at glemme alle de negative ting, vi havde hørt om byen og gå til den med et åbent sind, og nu hvor vi er her, kan jeg virkelig ikke forstå, hvorfor byen har fået sådan et dårligt ry. Den er ikke mere beskidt end så mange andre byer, velsagtens på niveau med Budapest. Den er absolut ikke grim. Den er derimod meget smuk. Ja, der er en del bygninger, der i sig selv ikke er ret charmerende, men der er også mange af de smukke, og de fleste af dem er fyldt med planter – på murene, på altanerne og ikke mindst på tagene.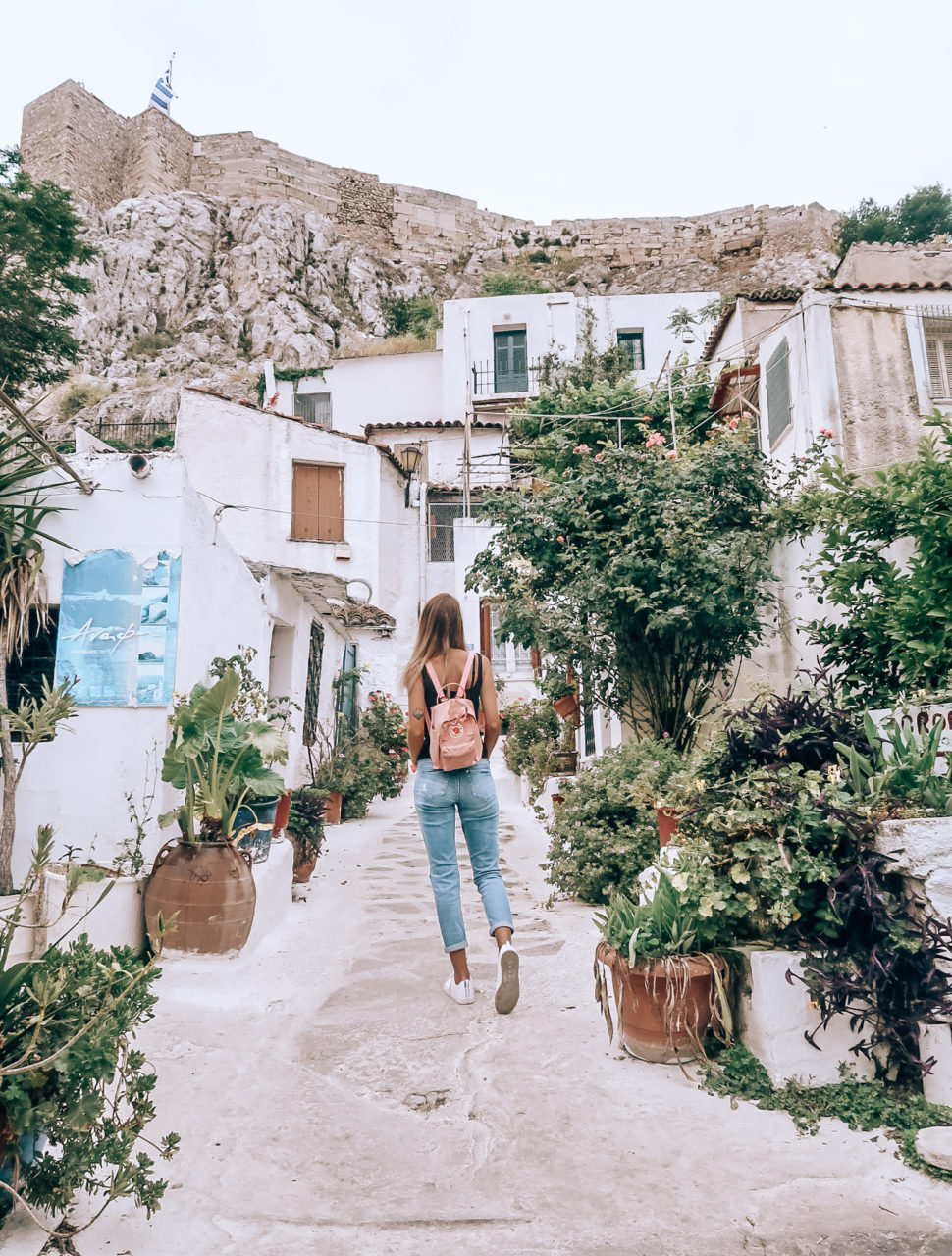 På de to uger vi indtil videre har været i byen, er jeg kun blevet mere og mere forelsket, og vi finder hele tiden nye små områder, vi ikke anede fandtes. Det fineste område vi er stødt på, er afgjort Anafiotika. Anafiotika er en lillebitte bydel, der ligger mellem Plaka og Akropolis. Plaka, den gamle bydel, består mestendels af caféer, isbutikker og souvernirshops, og selvom den godt kan være charmerende i en times tid eller to (afhængig af hvor mange is man spiser), kan den ikke måle sig med Anafiotika.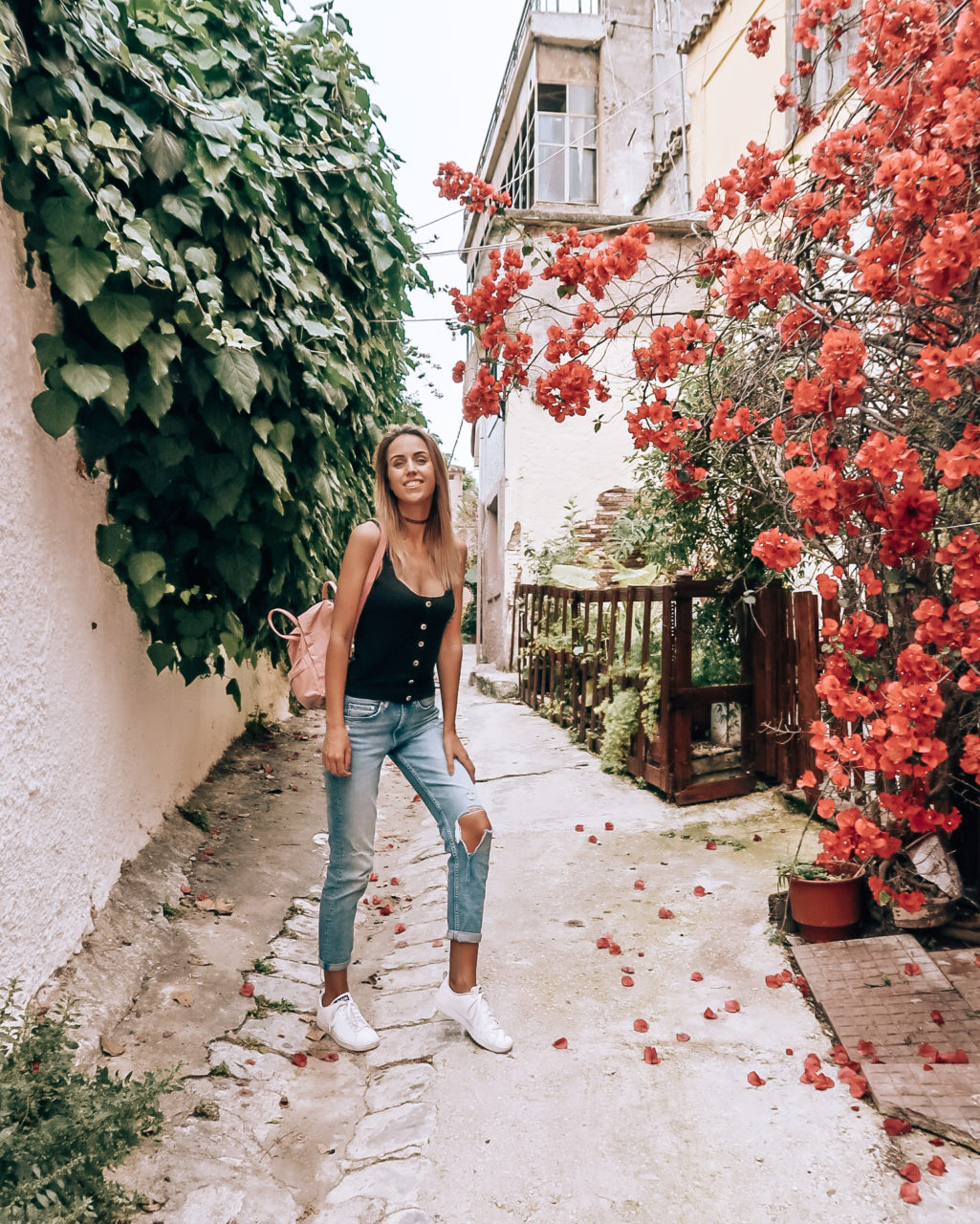 Anafiotika er egentlig en del af Plakaområdet, men det er en bydel, der er helt sig selv og helt sin egen. Bydelens historie begynder i midten af 1800-tallet, hvor Kong Othon opmuntrede arbejdere fra øerne til at komme til Athen og arbejde på renoveringen af hans palads. Arbejderne slog sig ned i det klippefyldte terræn under Akropolis. Dengang var der nemlig en gammel Ottomansk lov, hvor man fik retten til en ejendom, der blev rejst mellem solopgang og solnedgang.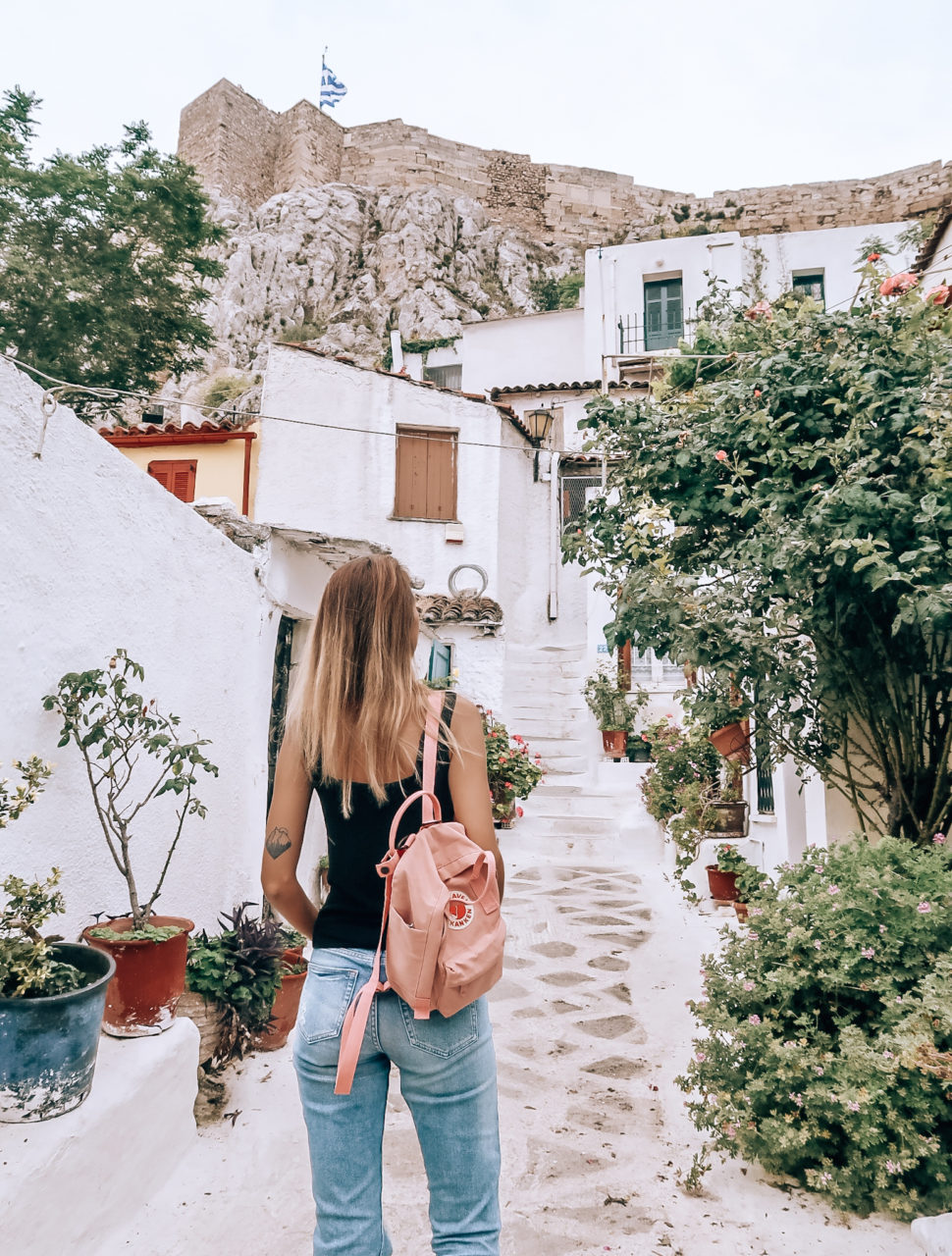 Bydelen fik navnet Anafiotika, fordi de arbejdere, der slog sig ned i området, oprindelig kom fra øen Anafi. Anafiotika betyder "lille Anafi", og området er også som en lille ø midt i byen. De hvidkalkede huse og de små stræder og smalle gyder leder tankerne hen på de smukke græske øer. Byggestilen er inspireret af Kykladernes kubiske, hvidmalede strukturer, og når man går rundt i Anafiotika, føles det også, som om man befinder sig på en ø. Athens travlhed når ikke ind til de små stier, og da vi var der, var der ikke engang ret mange turister. Vi havde det faktisk nærmest for os selv.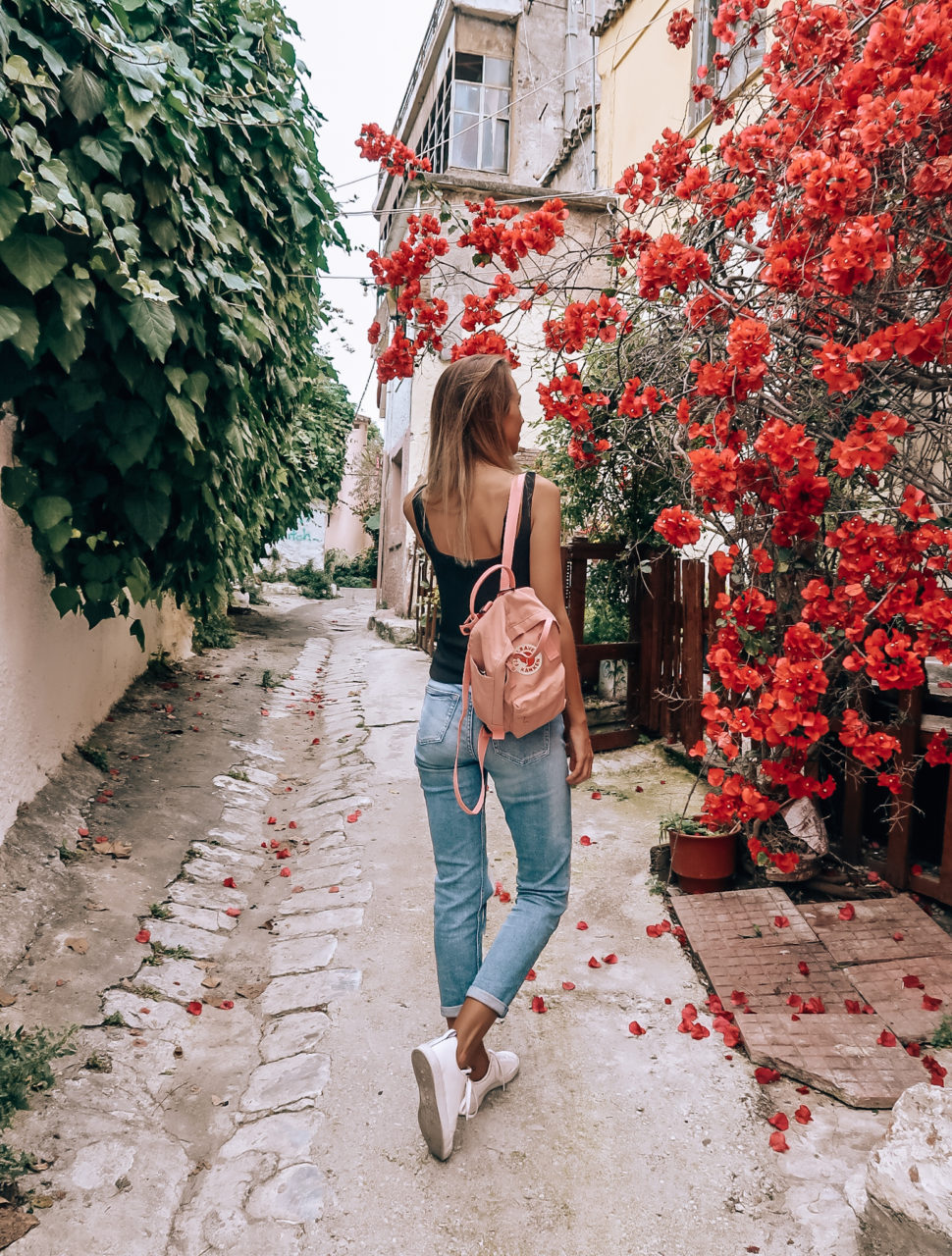 I 1950'erne blev det meste af Anafiotika revet ned for at gøre plads til arkæologiske undersøgelser, så i dag er der kun 45 huse tilbage. Heldigvis overlevede en del af området, for det er et af de allerfineste steder – hvis ikke det allerfineste sted – i Athen. Anafiotika ligger på den nordlige side af Akropolis. Hvis I vil have en mere præcis placering, kan I søge på "Plaka Anafioktika" på Google Maps :) Og need I say, det er et sted, I absolut SKAL forbi, hvis I kommer til Athen? Det er i hvert fald mit absolut bedste tip til byen indtil videre!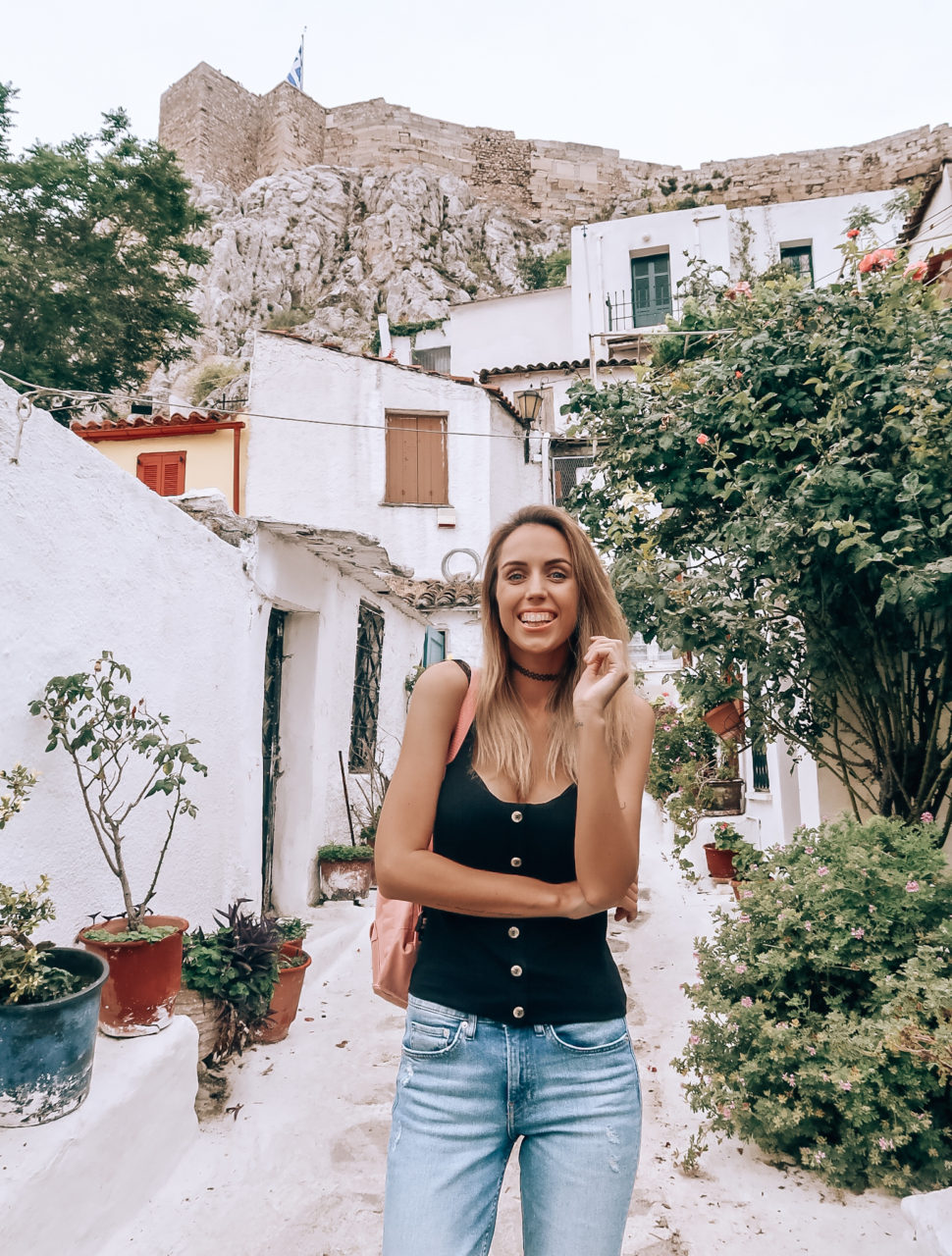 ---
PS. Husker du at følge med på
Instagram
? Du kan også følge bloggen via
Bloglovin
eller på bloggens
Facebookside
, som jeg opdaterer dagligt! Du kan også skrive en kommentar til dette indlæg – jeg svarer ALTID tilbage! :)