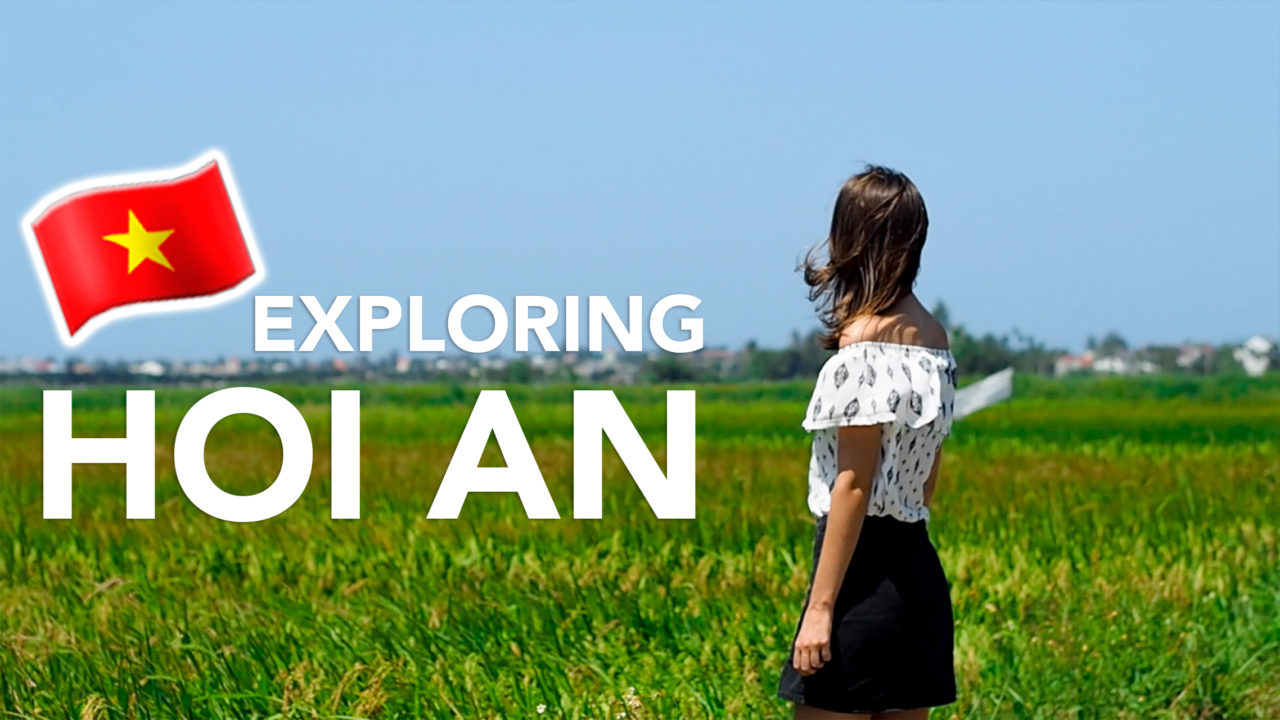 Da min morfar døde, var vi som bekendt i Hoi An – en smuk lille by i midten af Vietnam. Samme aften sad vi begge to og gennemtrevlede internettet for flybilletter hjem, men der var ingen, og vi måtte indse og affinde os med, at vi måtte blive i Vietnam tiden ud, hvilket på det tidspunkt var 17 dage.  Det var virkelig underligt, og engang imellem føltes det helt forkert, men når jeg ser tilbage på det, tror jeg faktisk, det hjalp mig rigtig godt igennem sorgprocessen.
I modsætning til de andre kunne jeg jo gå lidt til og fra sorgen, tankerne og savnet, og når det blev for meget, tog vi ud og sugede alle de oplevelser til os, vi overhovedet kunne. Et par dage efter de dårlige nyheder hjemmefra hoppede vi på cyklerne og kørte ud af Hoi An gennem de skønneste rismarker i det flotteste vejr, og vi endte faktisk med at have en af de bedste oplevelser på hele turen – ganske uventet! De der rismarker, de kan noget.
Jeg håber, I har lyst til at se med! Jeg har en del videoer i ærmet fra Vietnam, så den næste uges tid kommer der nok en hver anden dag, så vi kan komme helt up to date igen. Så er de til gengæld ikke så lange :)
Elsebeth, vil du være med i en hemmelig klub?
Så husk at abonnere på min Youtubekanal  – så bliver jeg så glad så glad!
---
PS. Husker du at følge med på
Instagram
? Du kan også følge bloggen via
Bloglovin
eller på bloggens
Facebookside
, som jeg opdaterer dagligt! Du kan også skrive en kommentar til dette indlæg – jeg svarer ALTID tilbage! :)