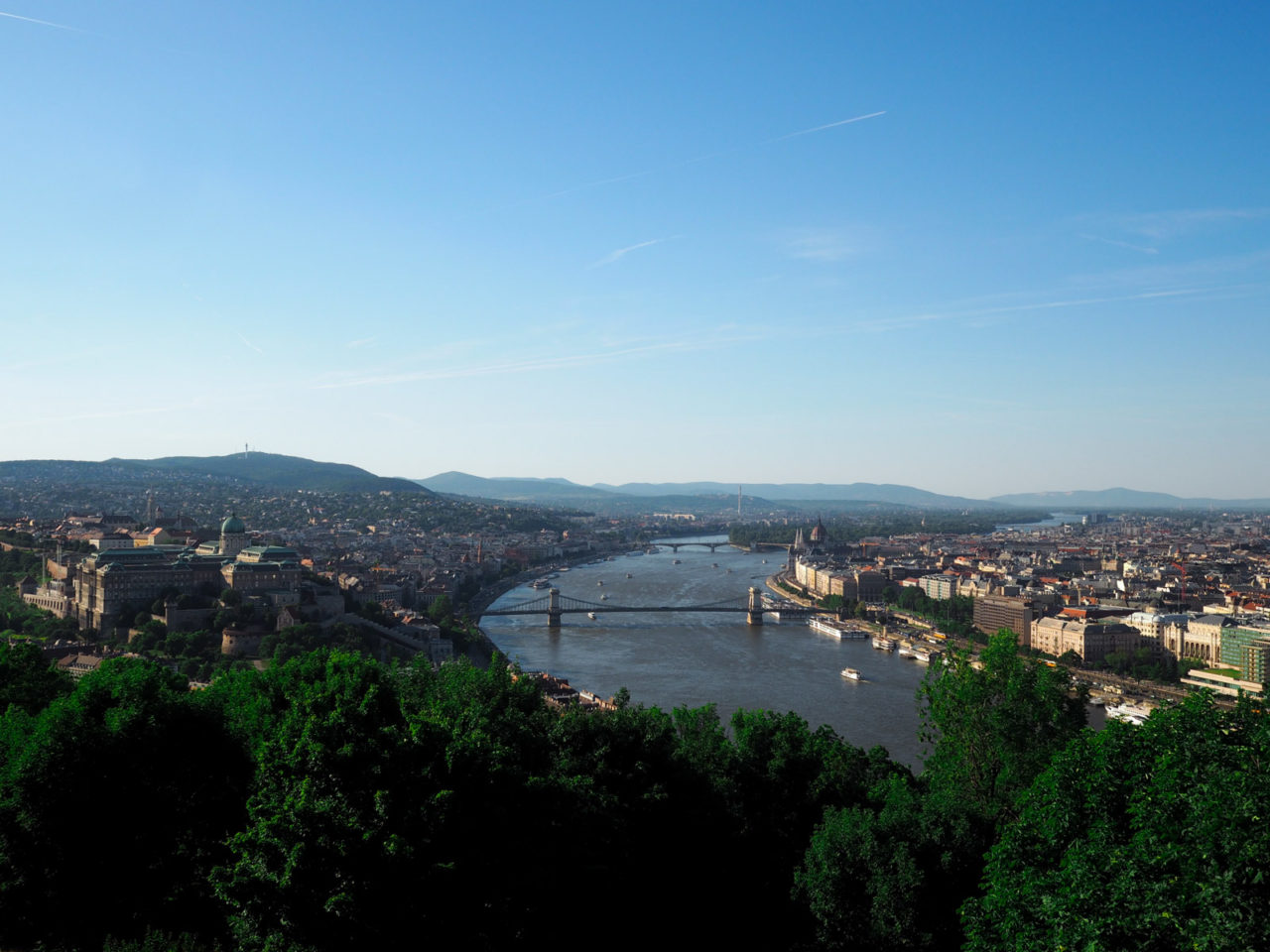 Normalt nyder jeg absolut ikke at få pulsen bare det mindste op. Jeg kan ikke fordrage at svede, og når det kommer til sport, går jeg til det med en attitude, der får Trumps indsats til klimaforhandlingerne til at se helt hæderlig ud.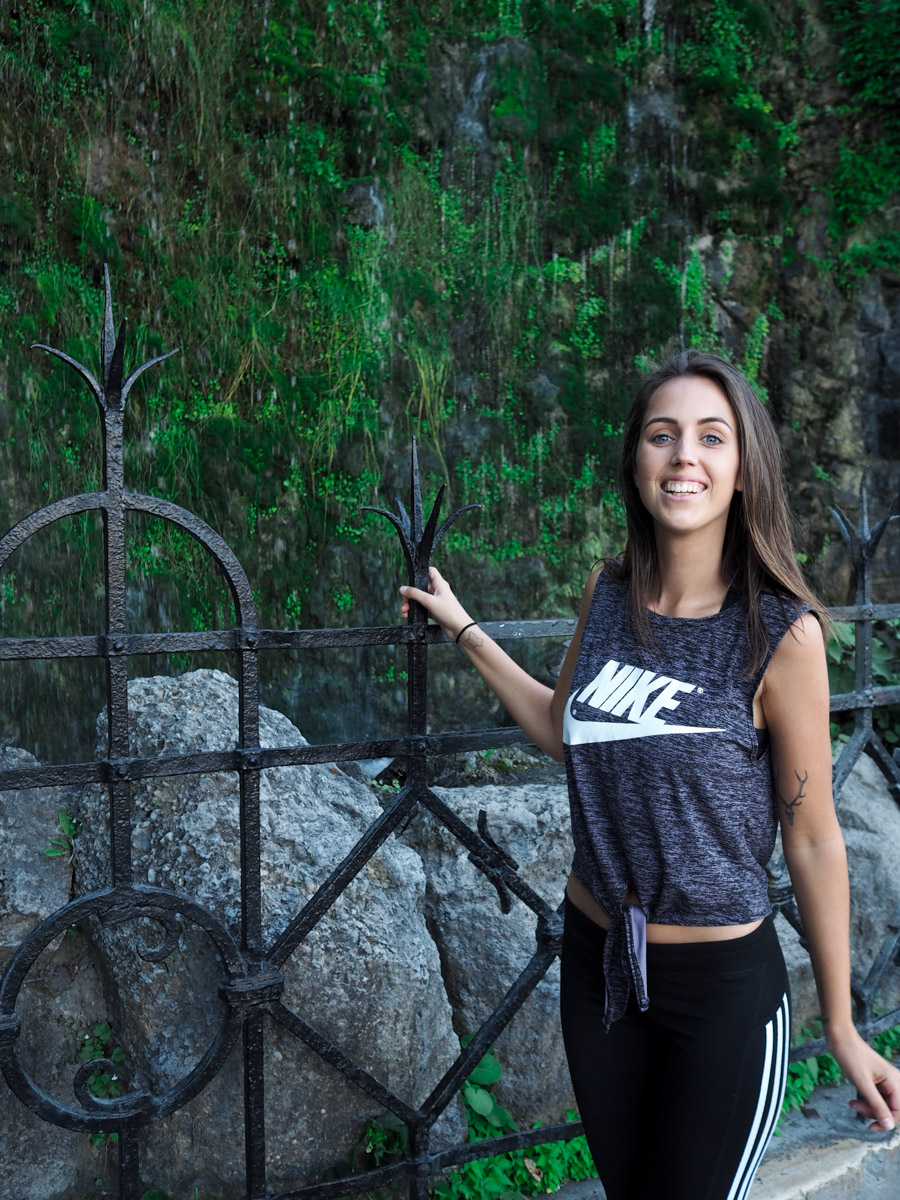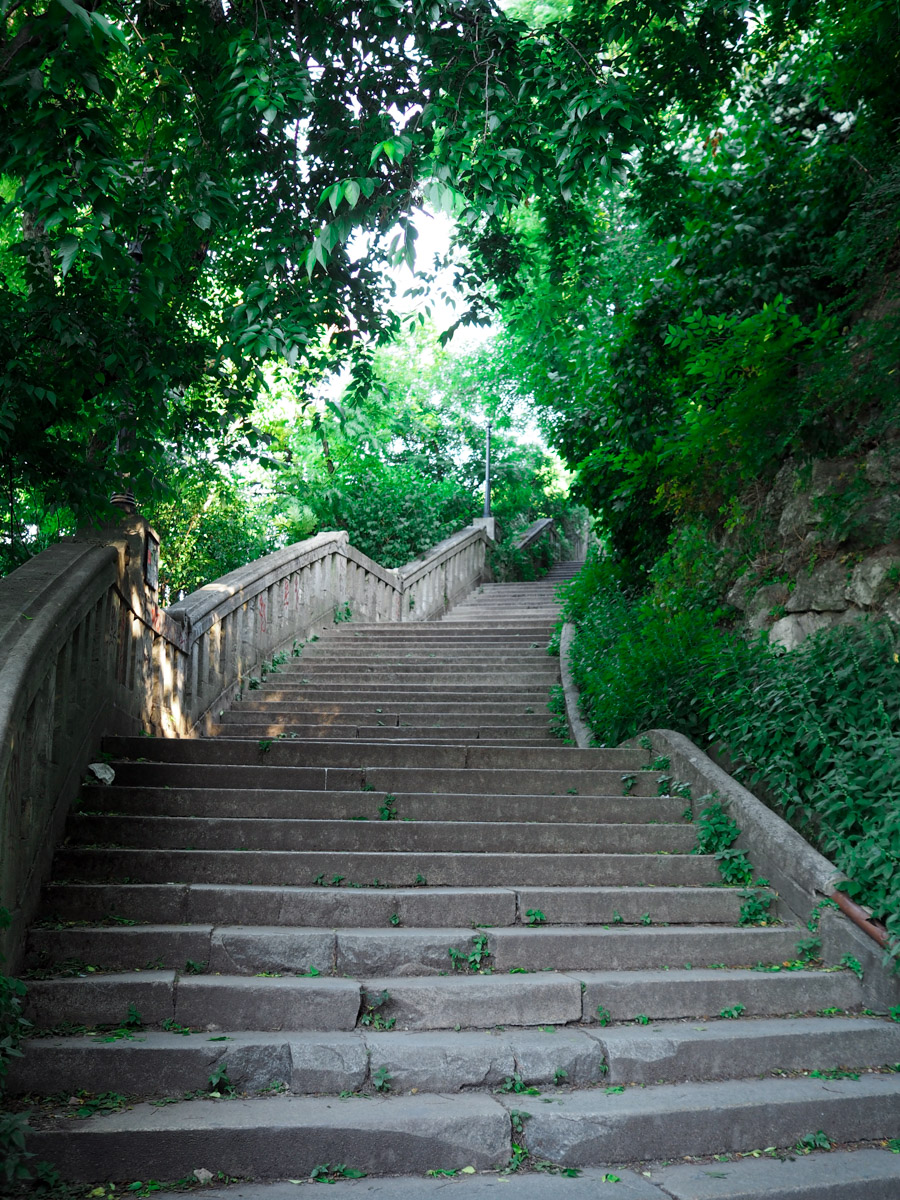 Men noget skal man jo gøre for ikke at falde helt sammen og død om, før man runder de 40, så jeg går. Fra A til B tilsat runder og omveje – og i Budapest op ad en helt masse trin. Med lidt god vilje kunne en entusiast nok kalde det hiking, men jeg gør det i klipklapper, hvis det er det, jeg har på, og så må man vist ikke være med i den klub.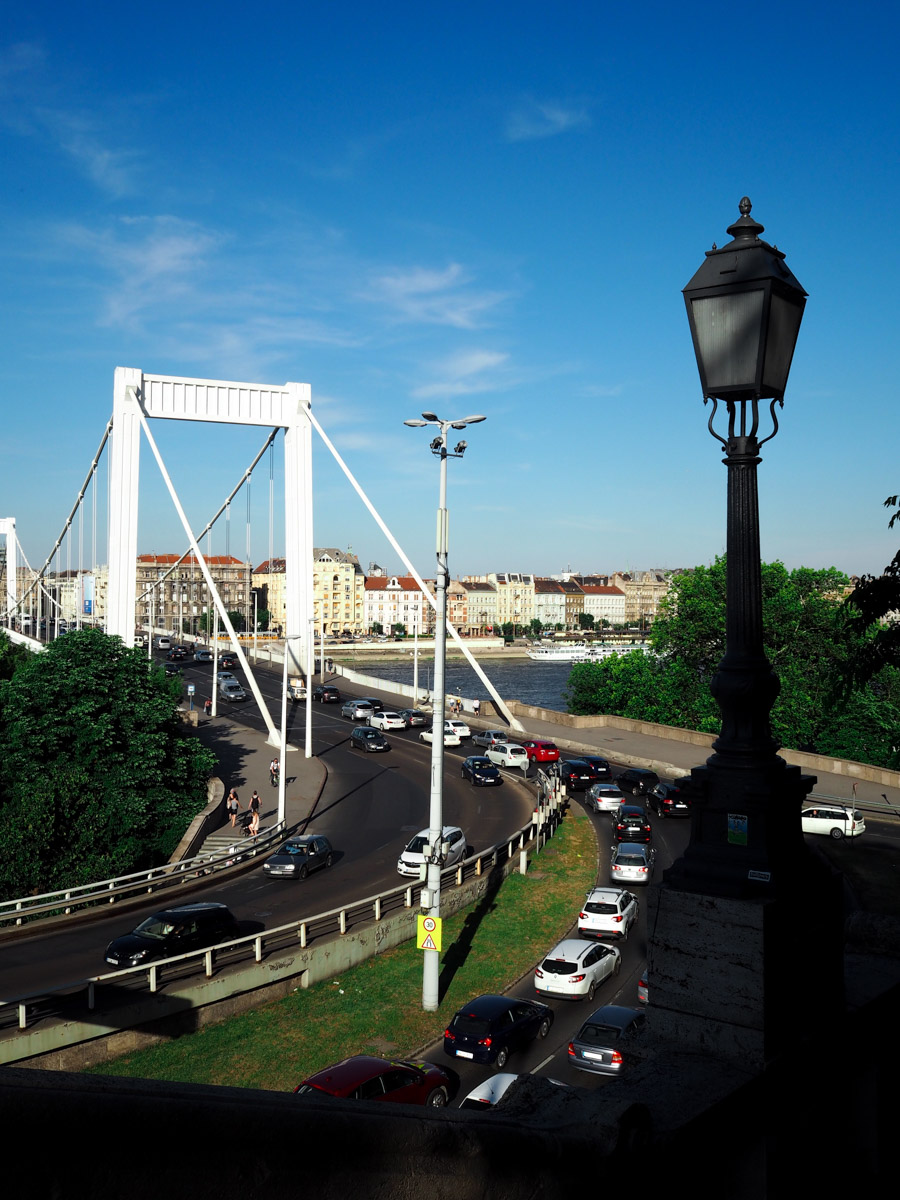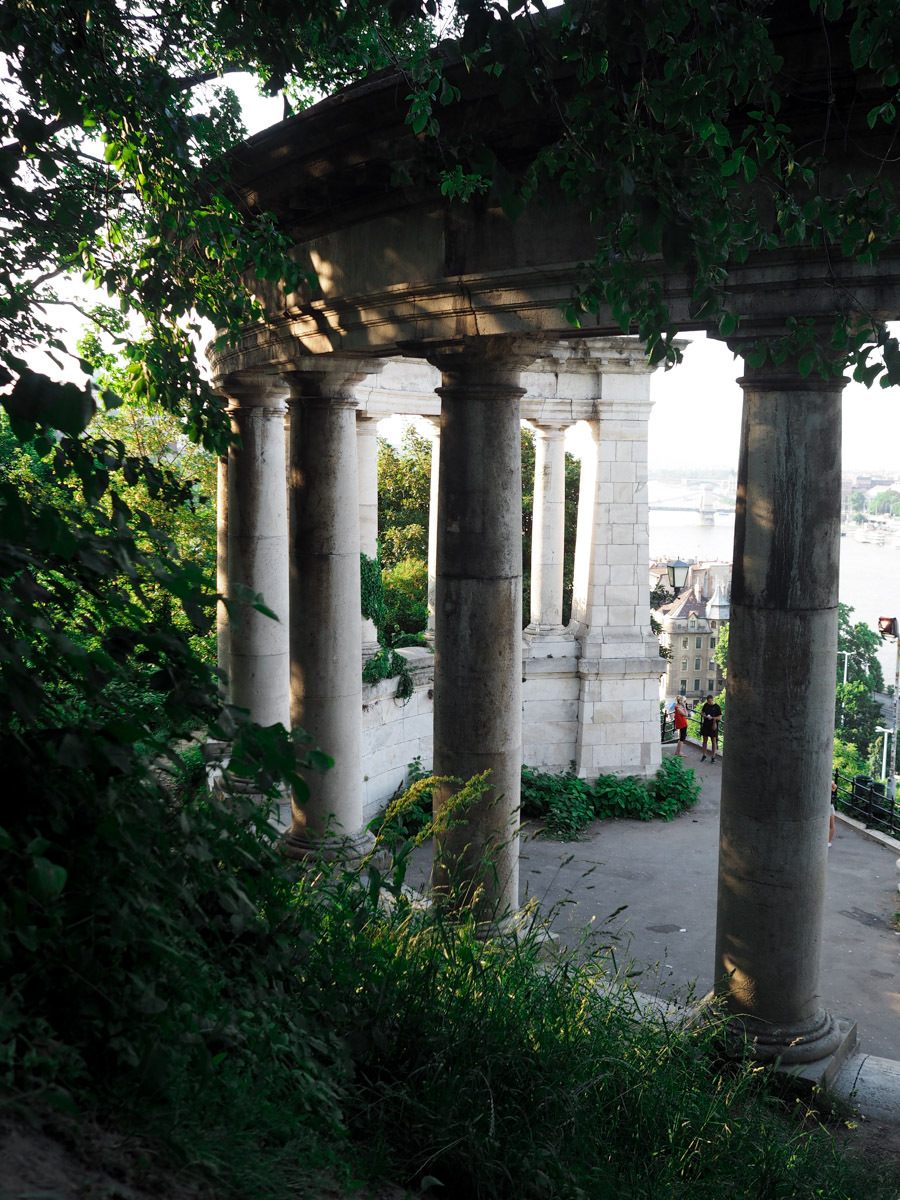 Budapest er en fantastisk by at gå i. Det er en stor by, ja, og nogle kan der være langt fra A til B, men der er næsten ingen kedelige steder midt imellem, og man kan altid planlægge sin rute, så man kommer forbi noget temmelig spektakulært. Engang imellem kan det spektakulære selvfølgelig også være målet i sig selv, og så er det, vi smutter op på Gellért Hill.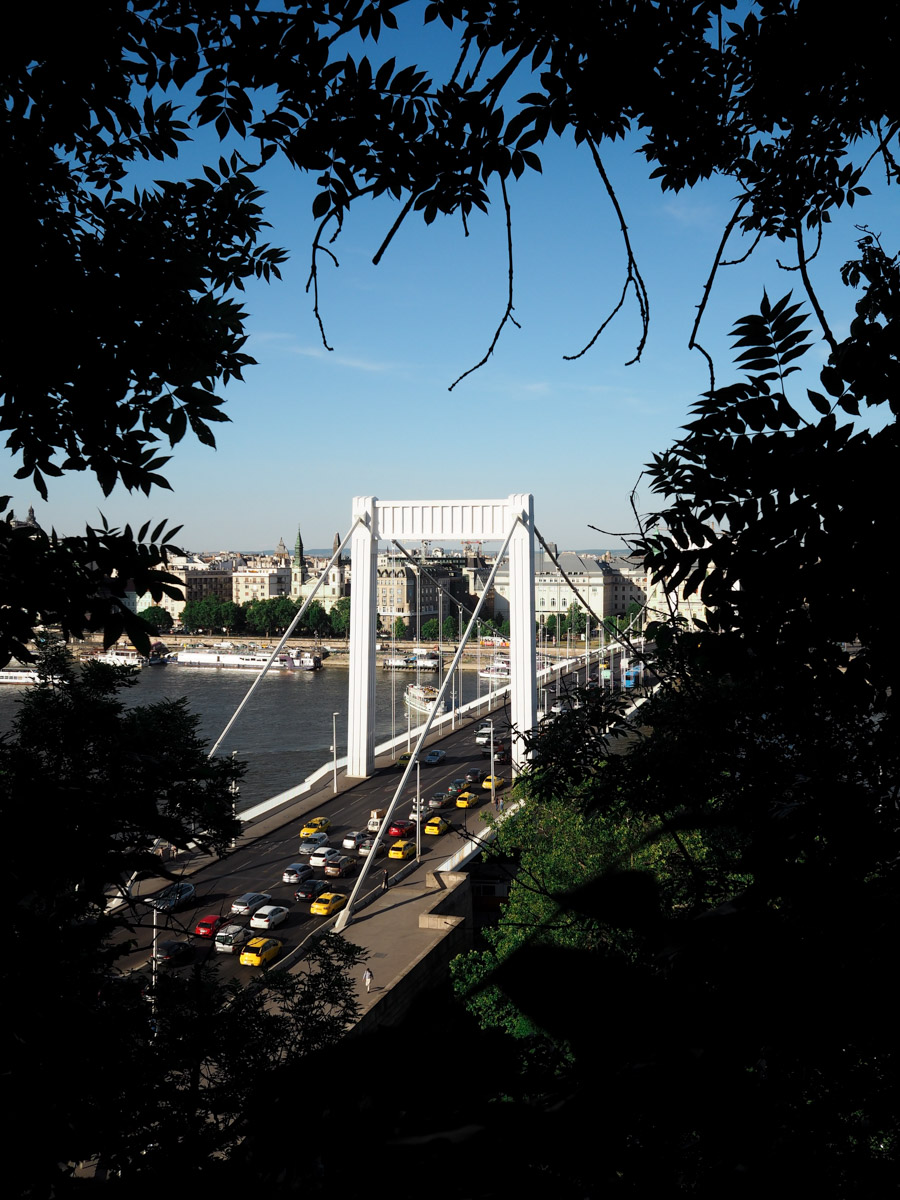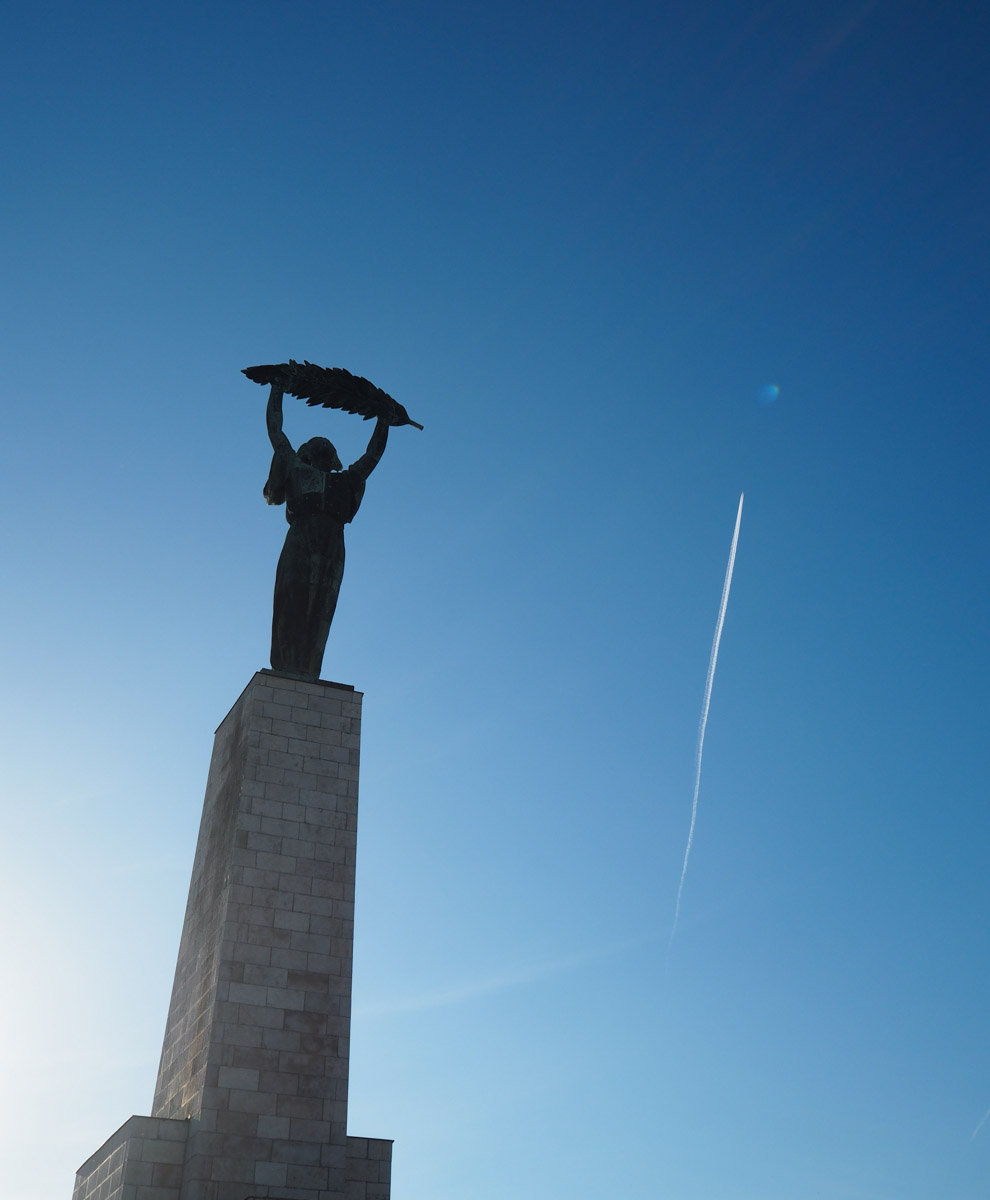 Jeg elsker gåturen op ad de stejle stier og mange trappetrin, hvor jeg (næsten) glemmer, at jeg træner – for ja, i højt tempo kvalificerer det helt sikkert som træning. Og ønsker man ikke træningen, kan man passende tage den med ro og tage en slapper på et par af de mange udsigtsposter. Det kan faktisk være svært at lade være.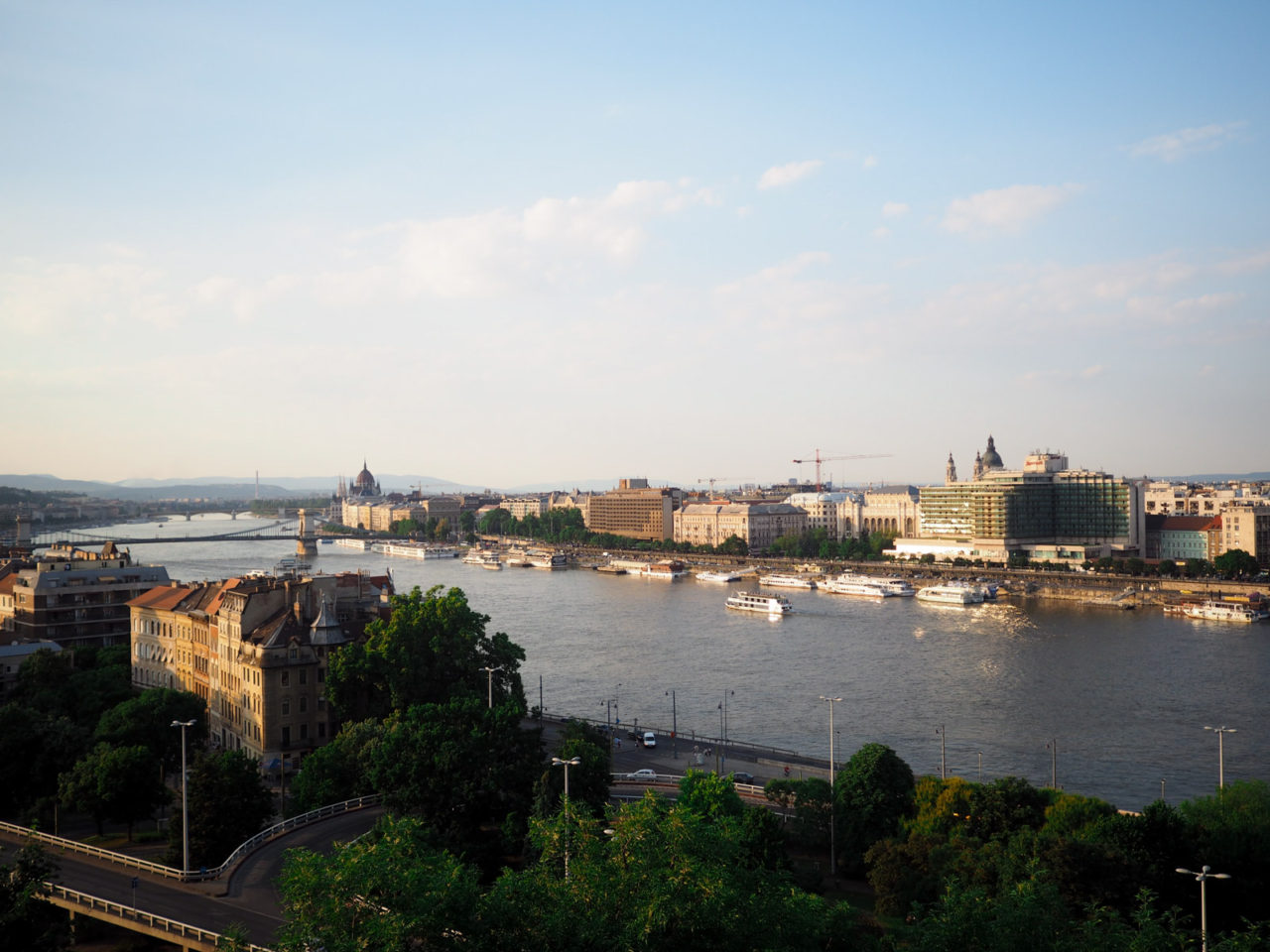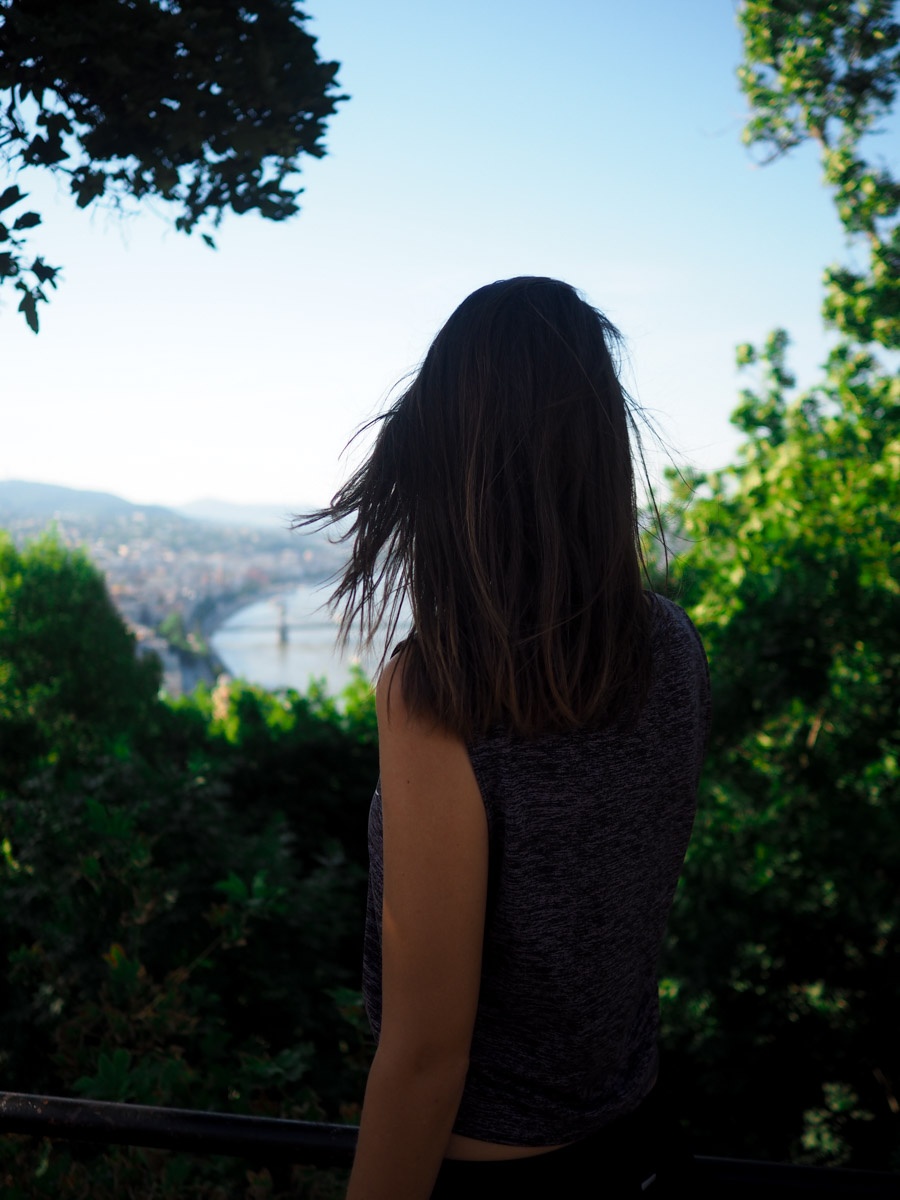 Indtil videre har vi været deroppe to gange på fire dage, og vi har et mål om at gå derop mindst et par gange om ugen – gerne mere. Og det bliver sgu nok ikke noget problem, for jeg har svært ved at holde mig væk. Borghøjen er også fin nok, udsigten over parlamentet fra Borghøjen er sublim – men den er sgutte nogen Gellért. Der er for mange turister, og så er bakken ikke høj nok til, at man får ret meget motion ud af projektet. Medmindre man altså tilsætter den som en lille ekstraforhindring, før man igen krydser floden.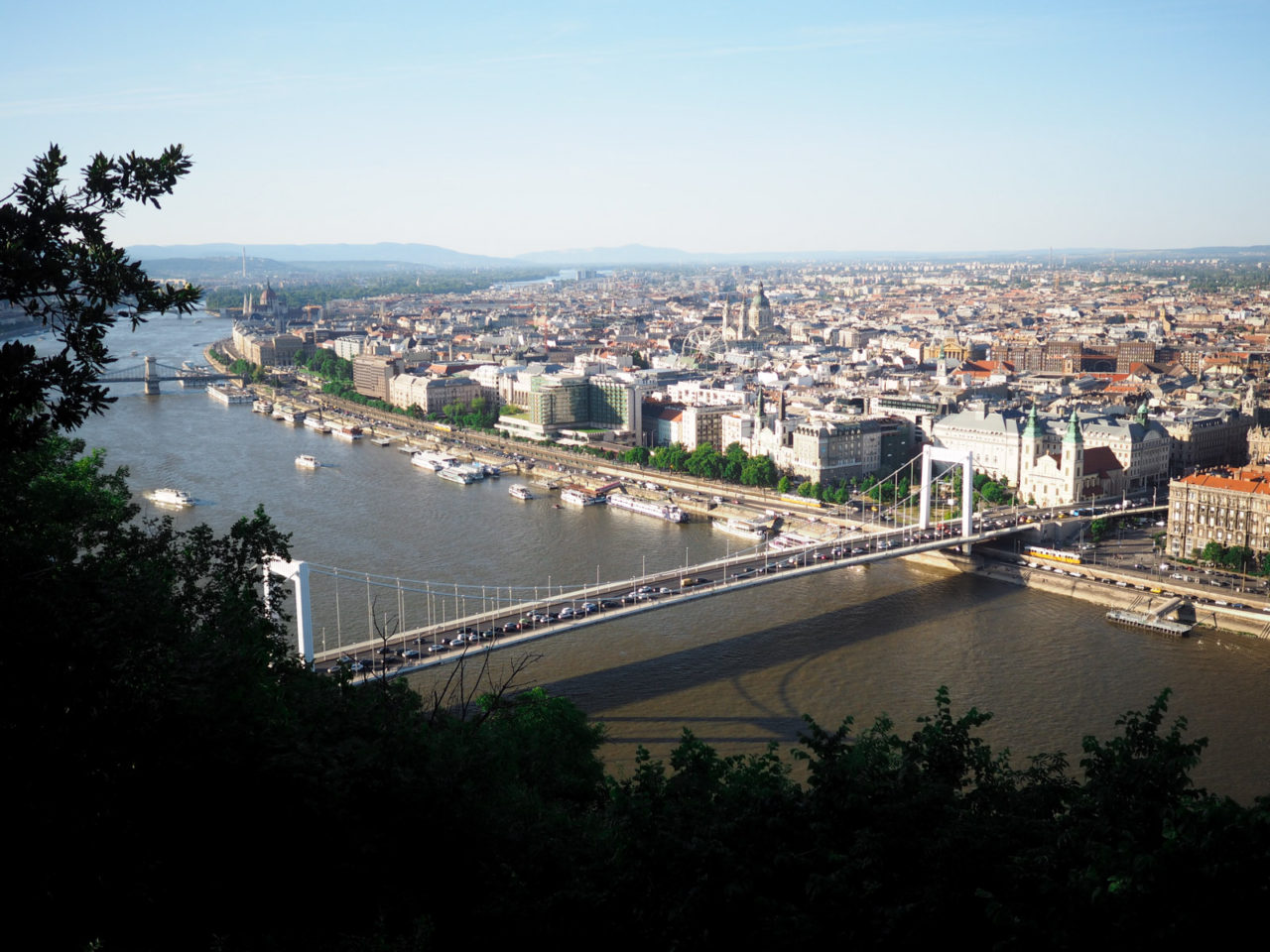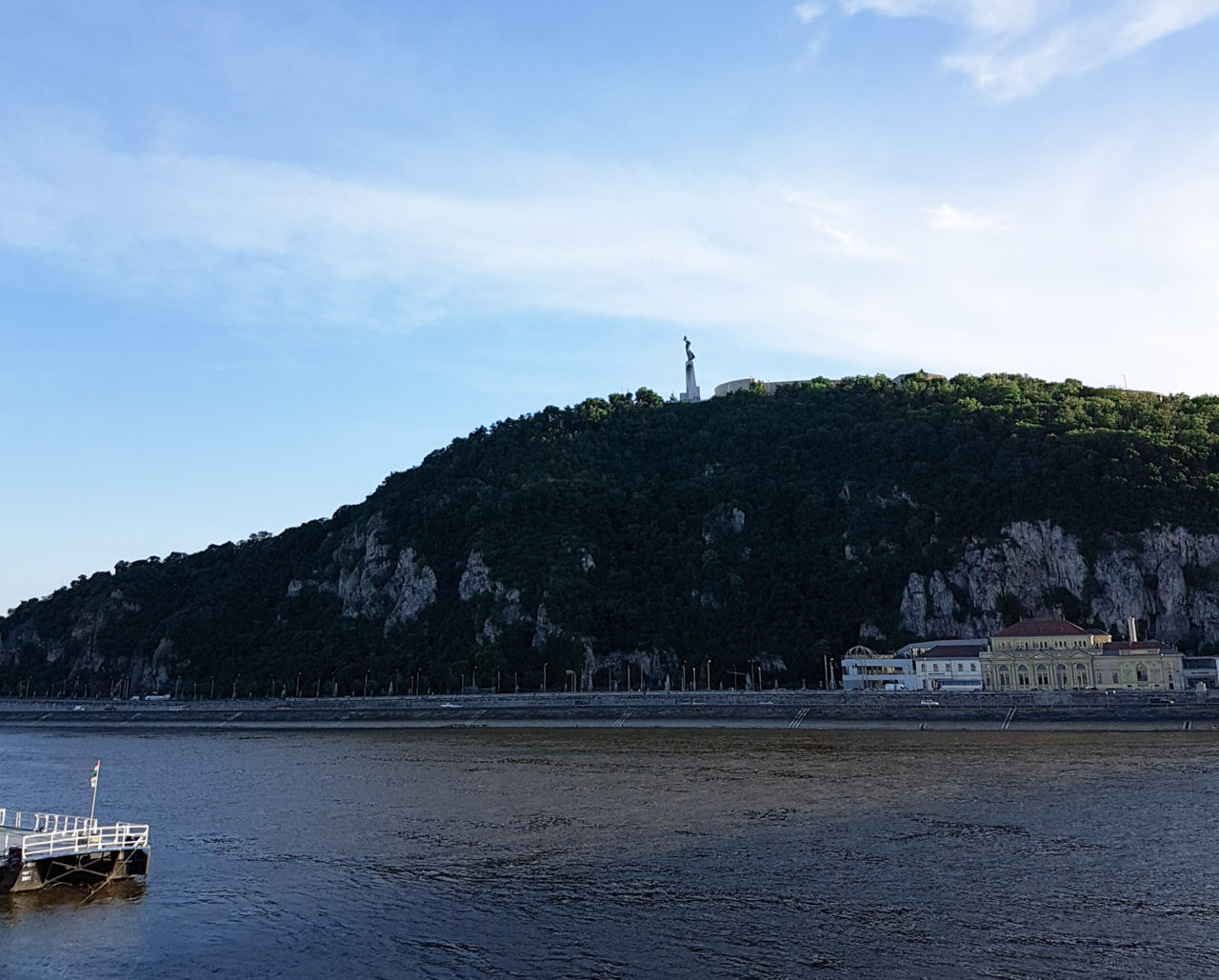 Så hvordan kommer man op på Gellért Hill? Det kan man gøre på flere forskellige måder, men vi går altid over Elizabeth-broen (den hvide bro) og op ad trapperne den vej. Der er flere forskellige veje op til toppen, så bare vælg en sti, der går opad – den bedste udsigt får du, hvis du går til venstre langs floden og altså ikke om på siden af bjerget. Bakken? Højen? Whatever. Gellért Hill. Hvis himmelbjerget er et bjerg, er Gellért det altså også.
Pak en flaske vand eller to og en lille snack til at spise på toppen, og nyd så ellers en af Budapests allerskønneste, helt gratis, seværdigheder!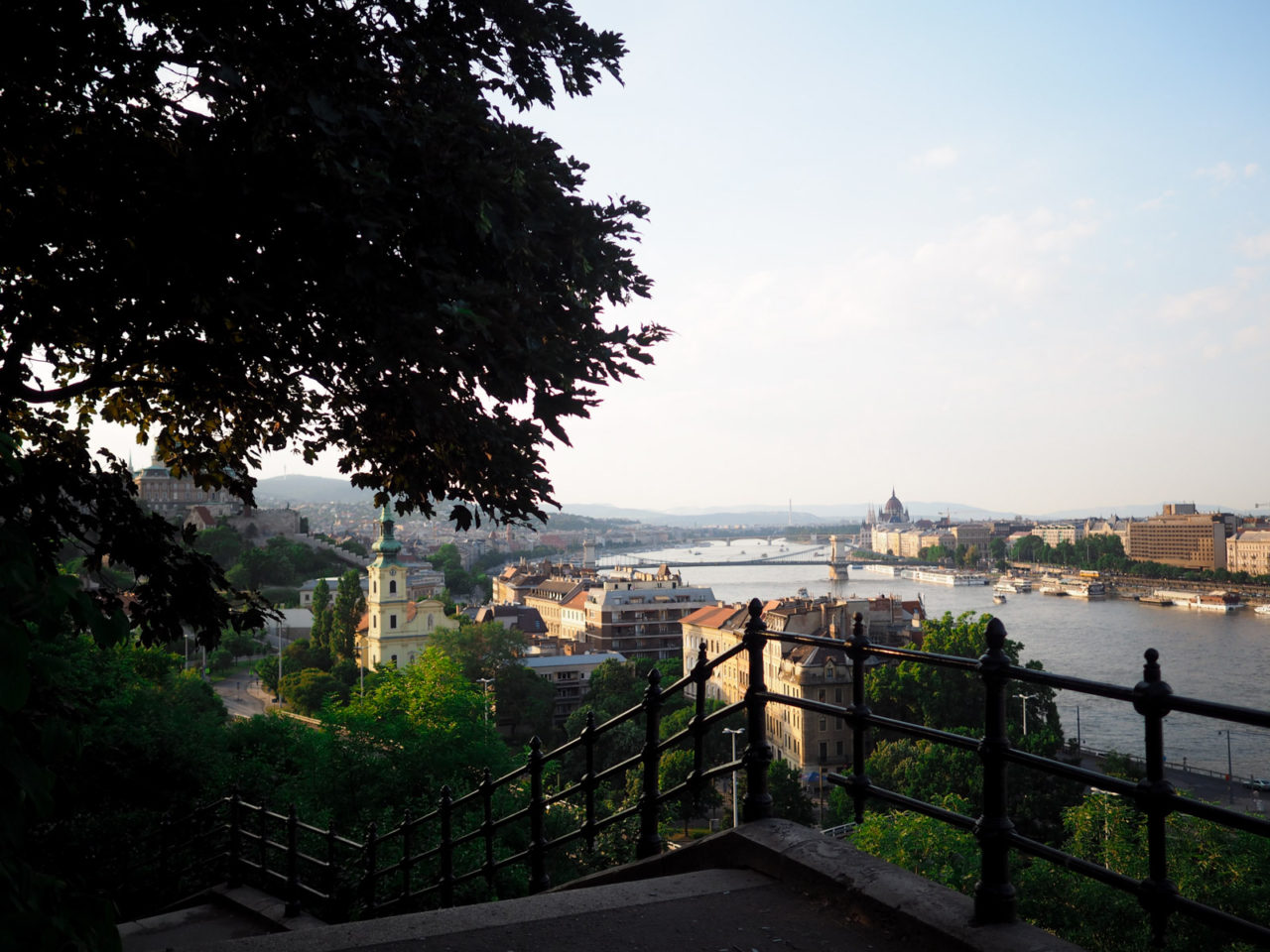 MÅSKE ER DU OGSÅ INTERESSERET I
BUDAPEST GUIDE 1 | VORES LEJLIGHED GENNEM AIRBNB
BUDAPEST GUIDE 2 | RESTAURANTER OG STREET FOOD
BUDAPEST GUIDE 3 | OPLEVELSER OG SEVÆRDIGHEDER
BUDAPEST GUIDE 4 | SHOPPING
BUDAPEST GUIDE 5 | PRISNIVEAU – MAD, DRIKKE OG SHOPPING
BUDAPEST GUIDE 6 | PRISNIVEAU – HOTEL, TRANSPORT OG OPLEVELSER
BUDAPEST GUIDE 7 | ESCAPE ROOMS
---
PS. Husker du at følge med på
Instagram
? Du kan også følge bloggen via
Bloglovin
eller på bloggens
Facebookside
, som jeg opdaterer dagligt! Du kan også skrive en kommentar til dette indlæg – jeg svarer ALTID tilbage! :)