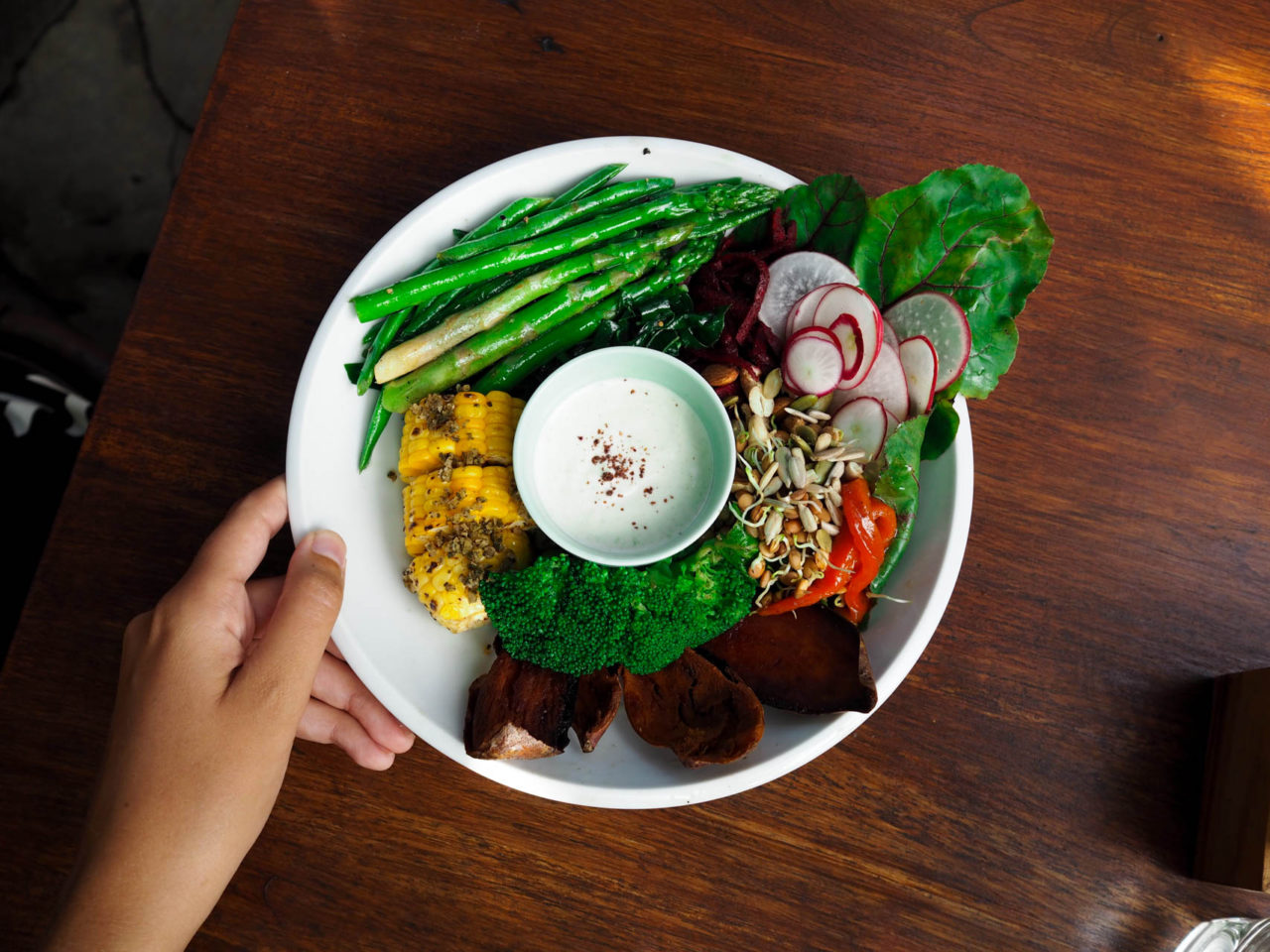 Noget af det, der gør det allersværest at forlade Bali, er alle de fantastiske små caféer og restauranter og alle de mange, nærmest uendelige, muligheder for god vegetarisk og vegansk mad. Det er så let at leve sundt på Bali, og så er det ikke mindst virkelig lækkert!
The Shady Shack er et af de mere kendte steder i Canggu, men vi nåede faktisk kun forbi en enkelt gang. Ikke fordi det ikke var godt, for det var det, men fordi vi for det meste spiste på de lokale restauranter til frokost, og fordi jeg havde fået overbevist mig selv om, at de ligesom mange andre restauranter i Canggu ikke har åbent om aftenen. Det viser sig så, at det har de. Oh well, næste gang!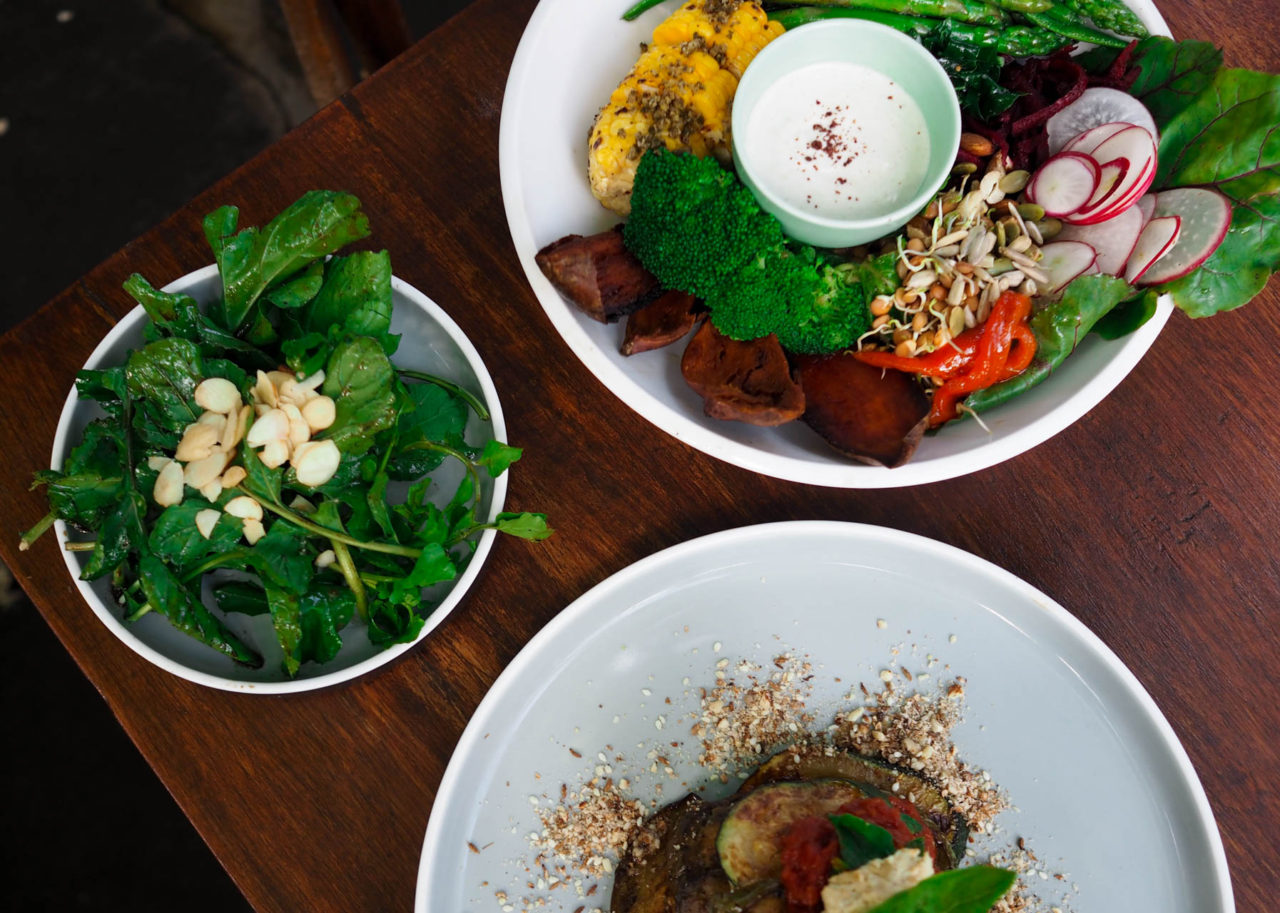 The Shady Shack ligger på Batu Bolong-siden af Canggu, få hundrede meter fra Echo Beach. Det er en vegetarisk restaurant med en række veganske muligheder, og jeg ville ønske, jeg havde haft tid (og råd) til at spise mig gennem hele menukortet.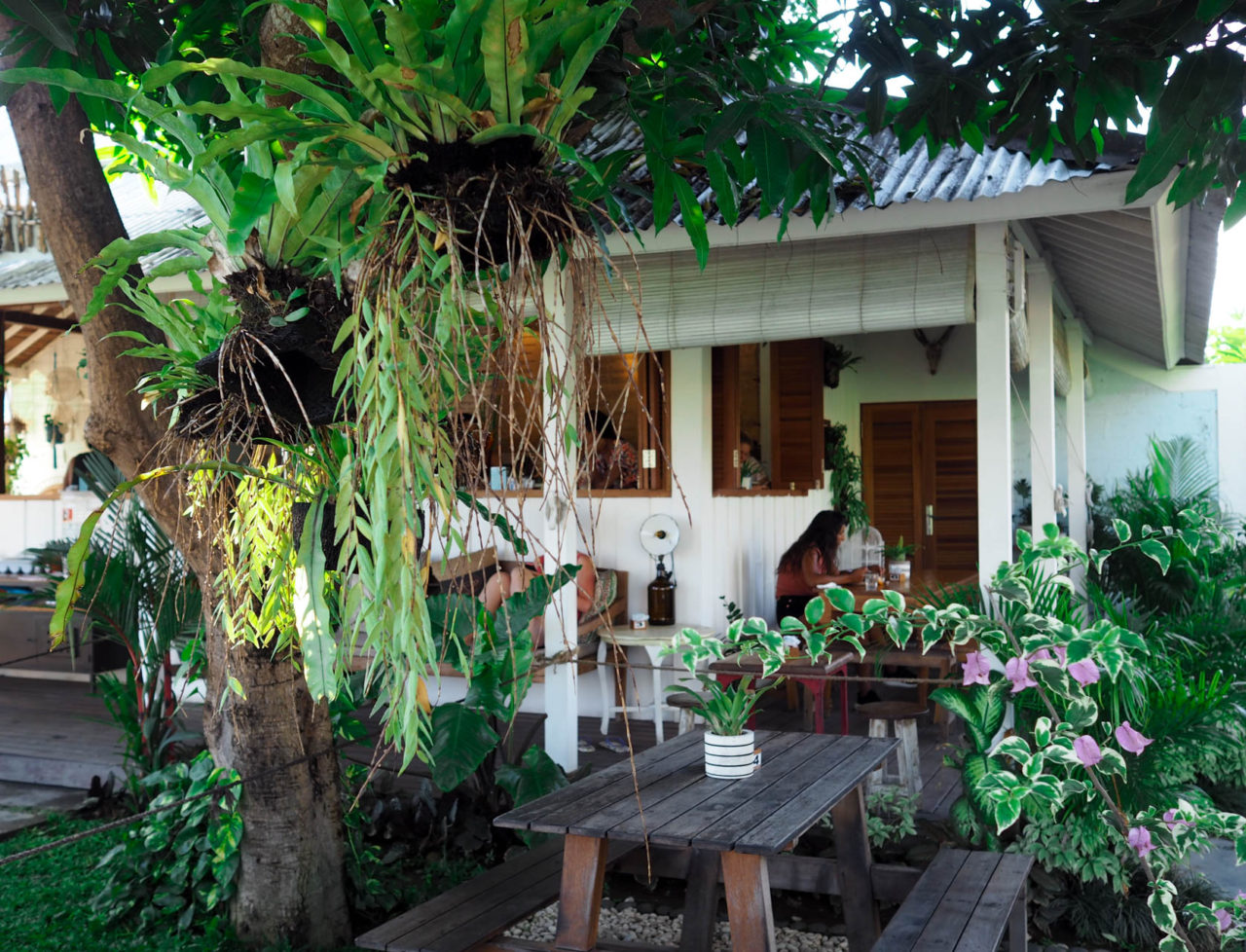 Omgivelserne er superhyggelige, og fordi The Shady Shack ligger lige ud til en rismark, er det et af de mere fredelige steder i Canggu.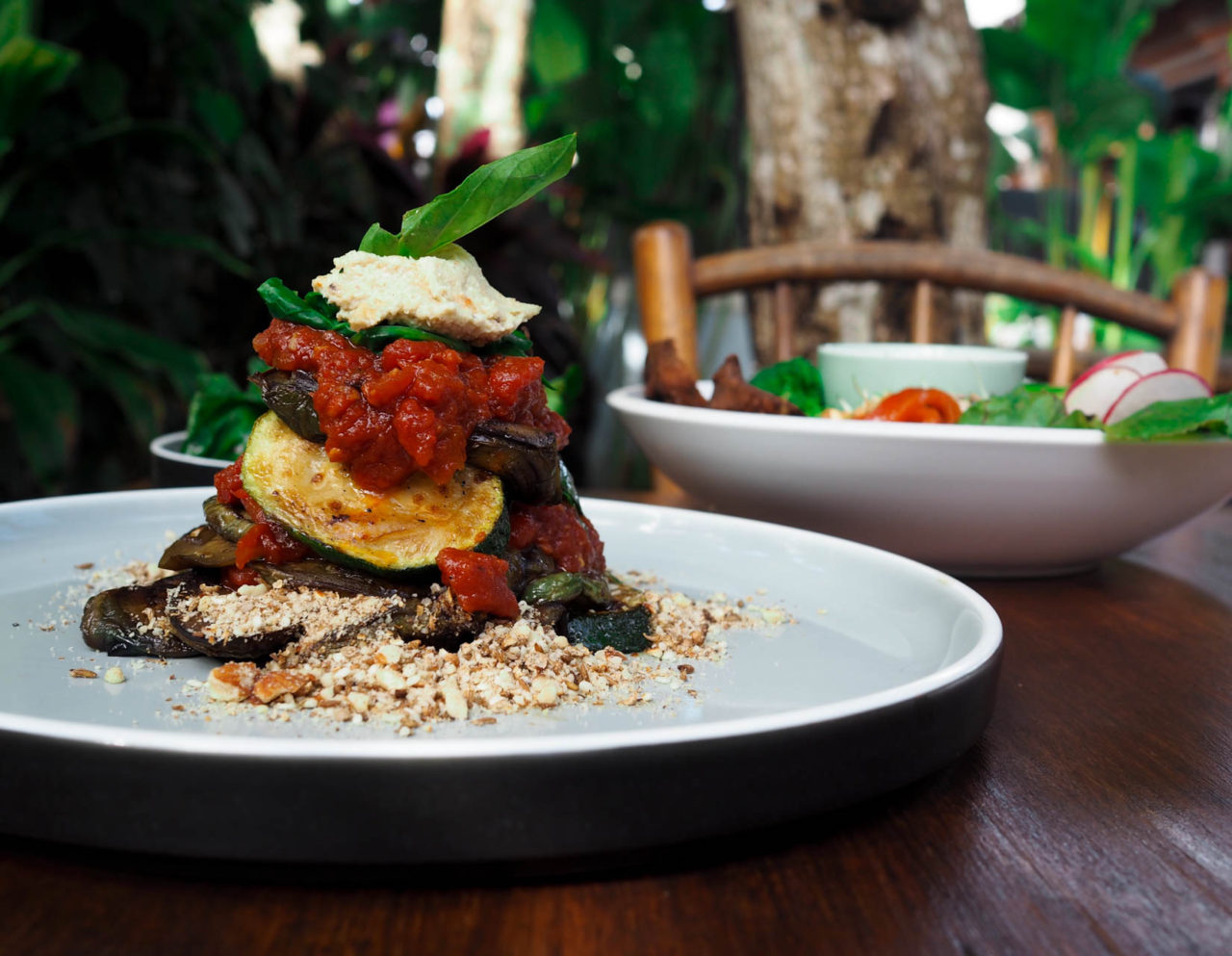 Jeg bestilte en vegansk lasagne, og selvom der dæleme er langt fra det, jeg forbinder med lasagne, til det, der blev stillet foran mig, var den virkelig god. Jeg er dog stadig noget betænkelig ved at kalde det for en lasagne, eftersom det nærmere var et aubergine-tårn, men fred være med det. Det smagte fremragende!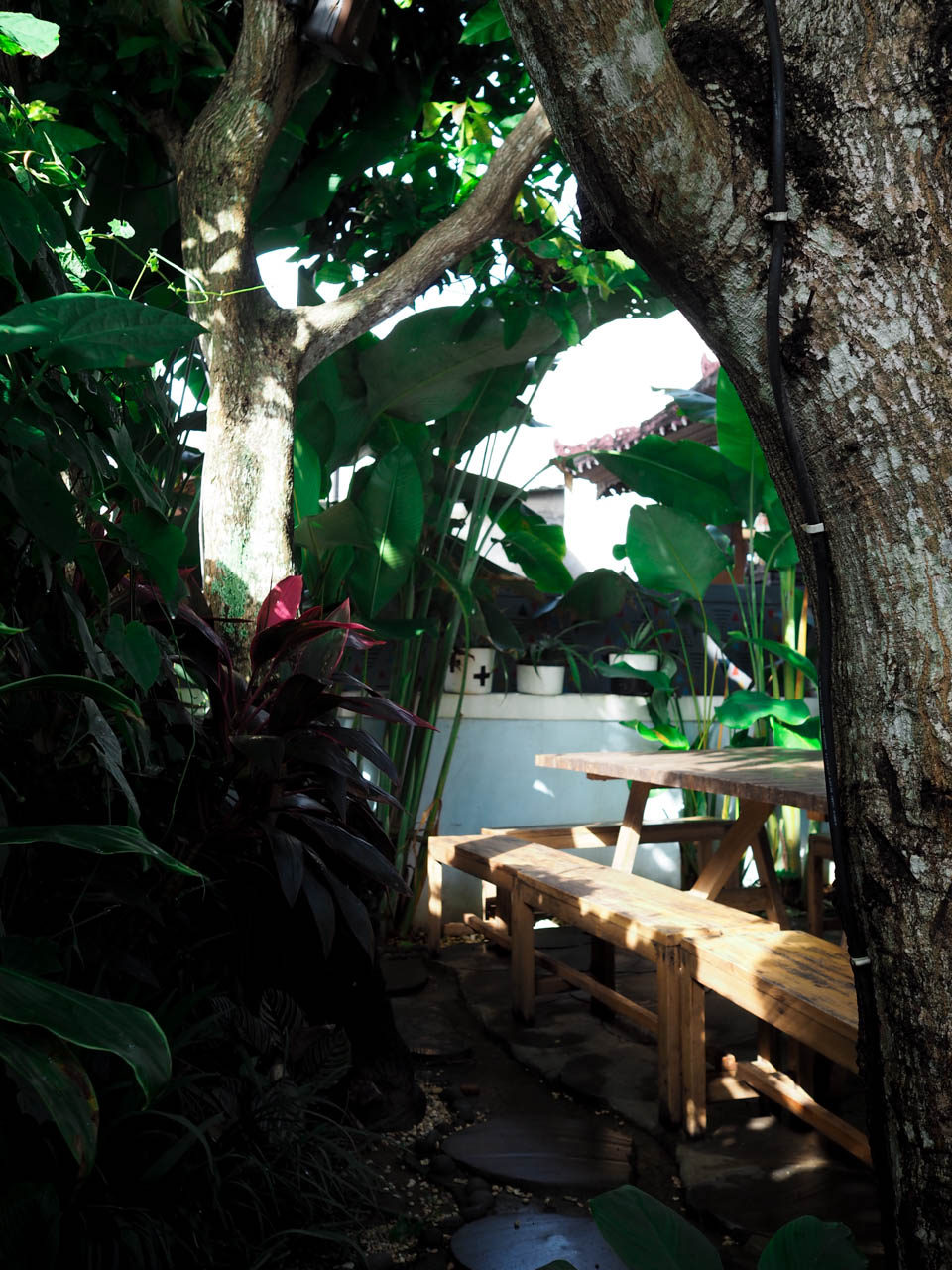 Mathias bestilte en salad bowl af en art, and I gotta say: De der sprøde, søde kartoffelskræller.. De er nok noget af det bedste, jeg nogensinde har spist. For ja, jeg spiste en af dem. Det var umuligt at lade være.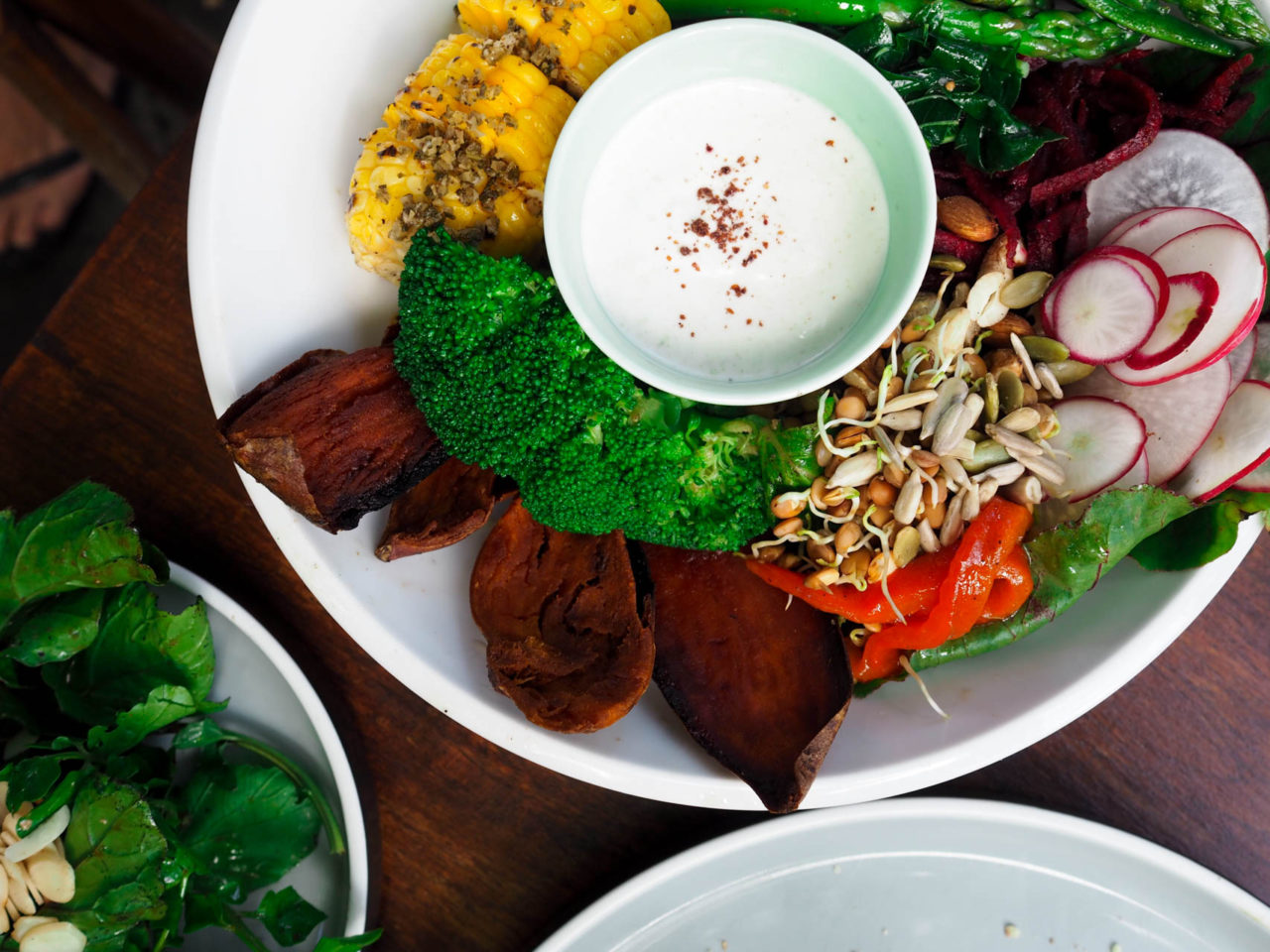 Prisniveauet er i den høje ende for Canggu, men jeg mener, at vi gav cirka 35 kroner per ret, så det kan man dårligt beklage sig over.
Adresse: Jl. Tanah Barak No.57, Canggu
Åbningstider: Alle dage 07.30-23

---
PS. Husker du at følge med på
Instagram
? Du kan også følge bloggen via
Bloglovin
eller på bloggens
Facebookside
, som jeg opdaterer dagligt! Du kan også skrive en kommentar til dette indlæg – jeg svarer ALTID tilbage! :)