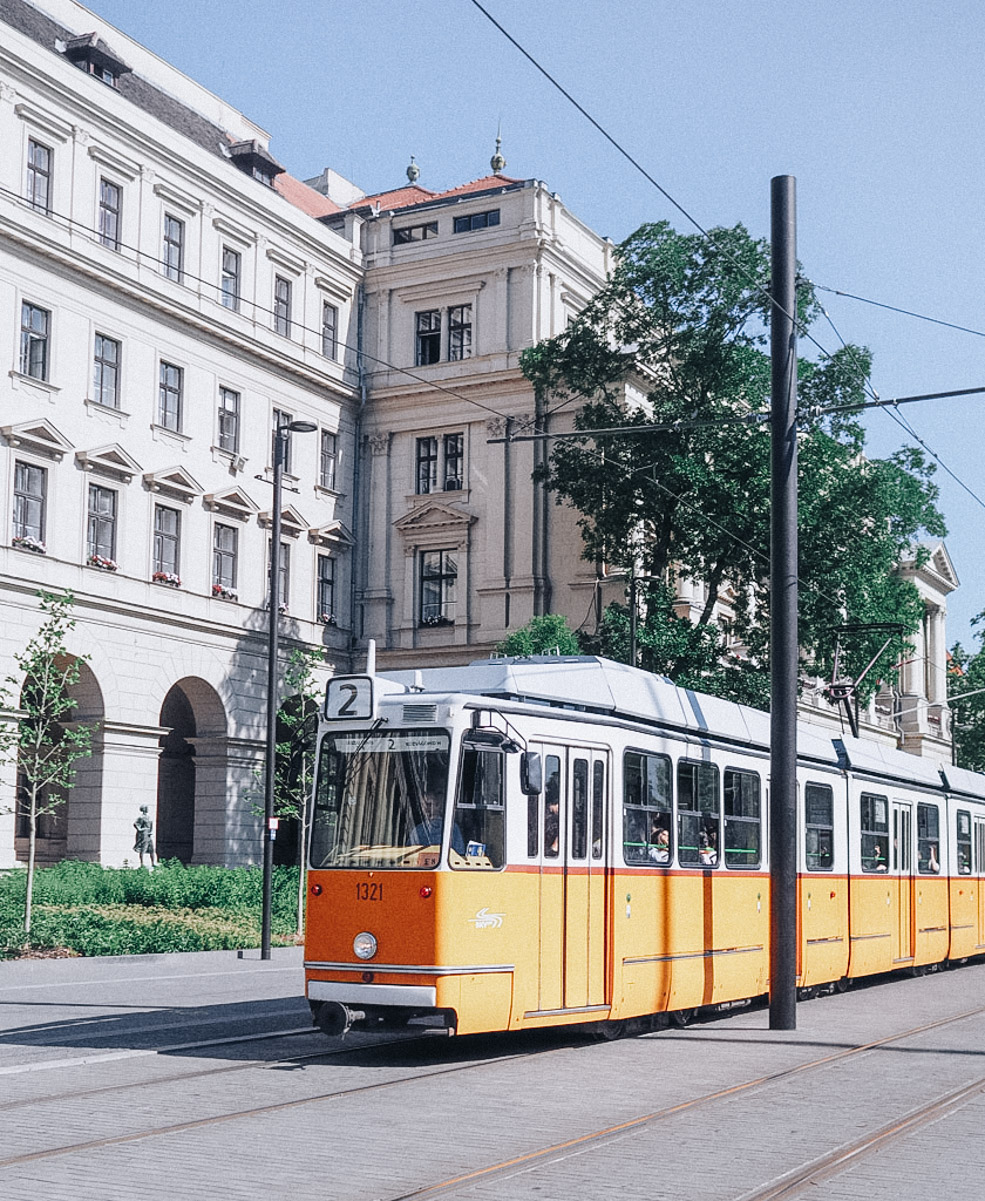 Hej allesammen! Jeg håber, I har haft en skøn weekend :)
Jeg får engang imellem beskeder fra nogle af jer, der fortæller, at I på grund af mine indlæg har booket en rejse til Budapest, og jeg bliver simpelthen lige glad hver gang. For det første fordi jeg synes, det er lidt vildt, hvordan bloggen på den måde får en meget direkte indflydelse på nogle af jeres beslutninger, og for det andet (og mest af denne grund) fordi jeg hver gang glæder mig så vildt meget på jeres vegne over, at I står foran en tur til det, der i mine øjne er verdens bedste by. Nu har jeg godt nok ikke besøgt dem alle, men det er vist ret safe to say, at Budapest er noget helt særligt.
Budapest er den eneste by, jeg har besøgt, hvor jeg ikke føler, der mangler noget som helst. Måske ud over et smil fra kassedamen. Der er smukke, gamle bygninger, en flod med en håndfuld ligeså smukke broer over, et lille bjerg, et slot (faktisk flere), vildt velfungerende (og billig) offentlig transport, mange veganske og vegetariske restauranter, gode øl på hyggelige pubs, godt vejr (i sommerhalvåret), lave priser, parker over alt – og jeg kunne nok blive ved.
Men hvad skal man se i Budapest? Det spørgsmål får jeg ret ofte, og det synes jeg er vildt svært at svare på, for jeg synes stadig ikke, vi er "i bund". Efter 4 års bekendtskab og i alt tre og en halv måned i byen er der stadig en masse forskellige steder og oplevelser på vores to do-liste. Budapest byder på så utroligt meget.
Da vi var dernede denne gang besluttede jeg mig for at filme 15 af de bedste steder og oplevelser til jer, og i dag får I så en video med de 5 første. Det er et noget andet videoformat, end jeg har leget med før, fordi det måske i bund og grund er en blanding mellem en vlog og et blogindlæg, men jeg håber, I synes om det :)
Hvis I kunne tænke jer at se mere fra Budapest, kan I gå op i menuen og klikke på "Travel" og vælge "Budapest". I kan også komme til indlæggene ved at klikke her.
I er som altid mere end velkomne til at abonnere på min kanal og give videoen en "thumbs up" inde på Youtube :)
MÅSKE ER DU OGSÅ INTERESSERET I
BUDAPEST GUIDE 1 | VORES LEJLIGHED GENNEM AIRBNB
BUDAPEST GUIDE 2 | RESTAURANTER OG STREET FOOD
BUDAPEST GUIDE 3 | OPLEVELSER OG SEVÆRDIGHEDER
BUDAPEST GUIDE 4 | SHOPPING
BUDAPEST GUIDE 5 | PRISNIVEAU – MAD, DRIKKE OG SHOPPING
BUDAPEST GUIDE 6 | PRISNIVEAU – HOTEL, TRANSPORT OG OPLEVELSER
BUDAPEST GUIDE 7 | ESCAPE ROOMS
---
PS. Husker du at følge med på
Instagram
? Du kan også følge bloggen via
Bloglovin
eller på bloggens
Facebookside
, som jeg opdaterer dagligt! Du kan også skrive en kommentar til dette indlæg – jeg svarer ALTID tilbage! :)