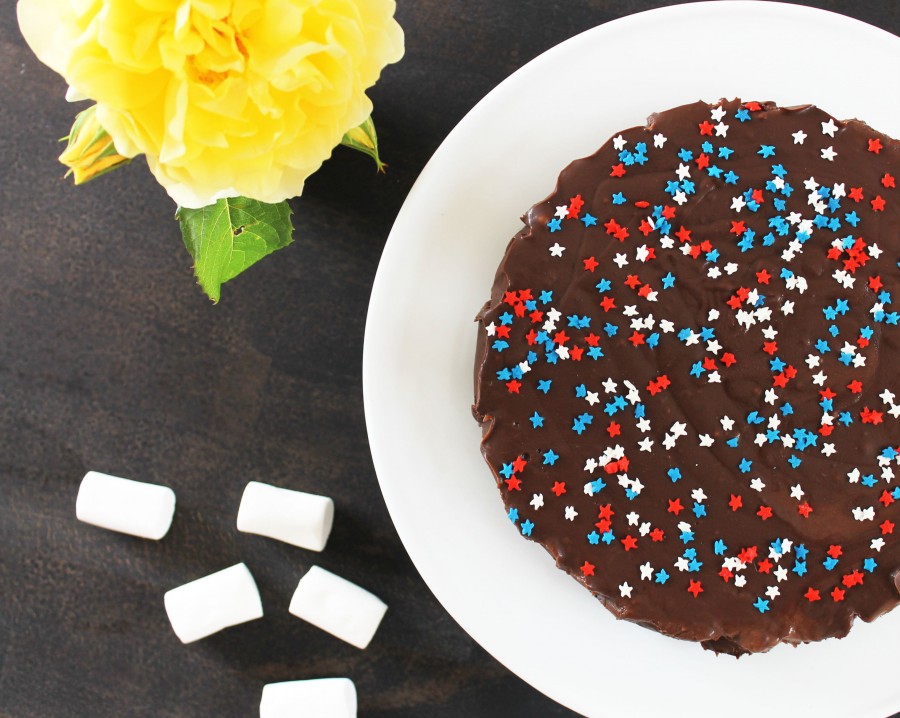 I min familie er vi så USA-tossede, at vi hvert år fejrer 4th of July. I år gik det ned i Viborg, hvor solen skinnede så meget, at vi endte med at sidde stuvet sammen i blommetræets skygge. Til lejligheden havde min mor lavet en en tung djævel af en chokoladekage, der selvfølgelig var behørigt pyntet med røde, hvide og blå stjerner hjembragt directly from the states.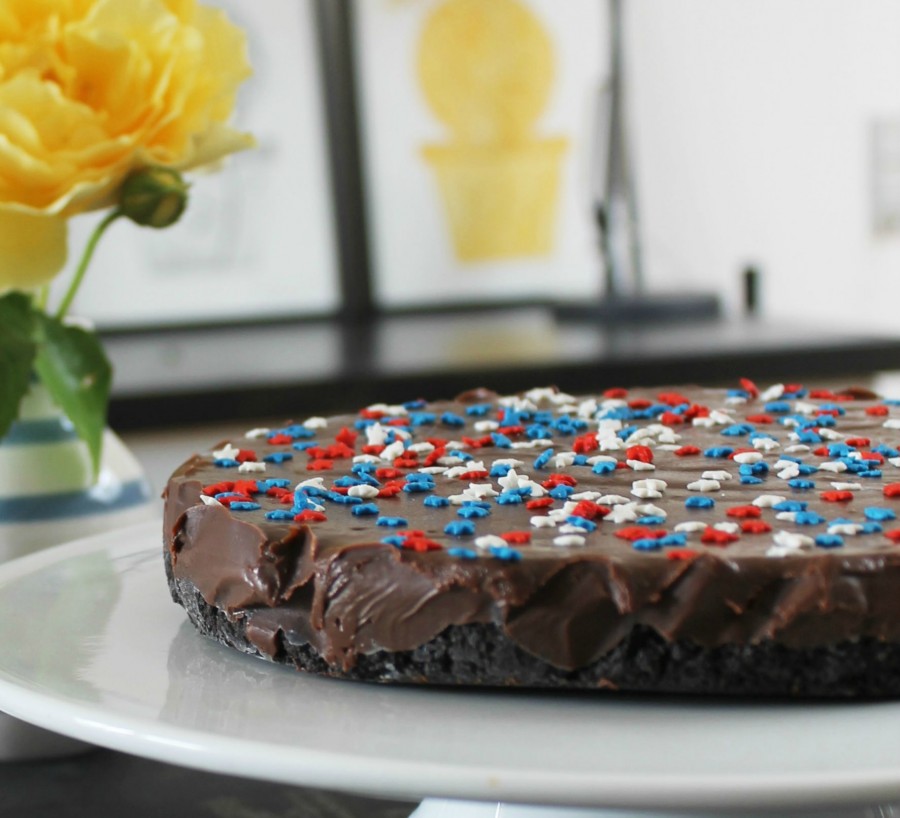 Du skal bruge (til ca. 14 personer):
Bund:
2 pakker oreos
125 gram smeltet smør
Fyld:
2,5 dl piskefløde
200 g lys marabou
400 g mørk marabou
Blend først to pakker oreos, både kiks og fyld, til smulder. Smelt smørret og blend, til det er en cremet masse. Fór en springform med bagepapir og mas massen ned i springformen, så den ligger glat.
Bræk chokoladen i stykker og put stykkerne i en skål. Bring fløden op til lige før kogepunktet og hæld den så over chokoladen. Rør rundt til det er ensartet og hæld det over kagen. Frys et par timer og sæt derefter i køleskabet, indtil den skal spises.
Kagen er meget tung, så selvom den måske ikke ser ud af meget, er der til mange personer.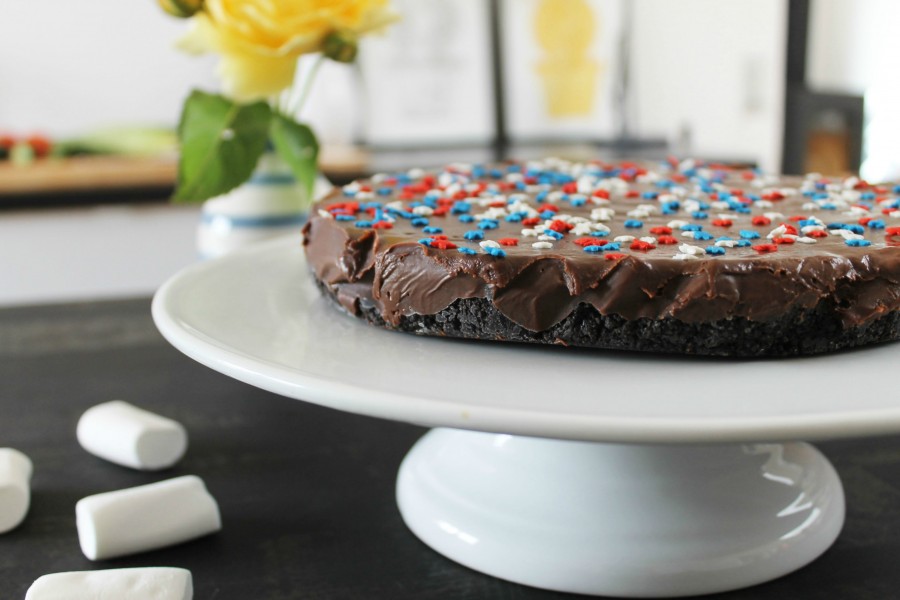 ---
PS. Husker du at følge med på
Instagram
? Du kan også følge bloggen via
Bloglovin
eller på bloggens
Facebookside
, som jeg opdaterer dagligt! Du kan også skrive en kommentar til dette indlæg – jeg svarer ALTID tilbage! :)