Efter en uges tid på Bali, har jeg allerede hundredevis af billeder liggende – og sjovt nok er de fleste af mad. Derfor må det være på tide med et vaskeægte (virtuelt) postkort. Vores første uge har faktisk mest af alt stået på at spise, arbejde, sove og jage de helt rigtige lægeklinikker. Måske ikke den mest spændende begyndelse, men vi har heldigvis tid nok, og så længe maden er god, lever jeg med, at mine baller efterhånden er blå af nålestik. Der er ikke noget, der er så slemt, at en god auberginelasagne ikke kan gøre det godt igen. Som man siger. Og det er lige netop, hvad det første billede viser. En auberginelasagne fra The Shady Shack. Og tro mig – den var virkelig god. Jeg er dog stadig ikke helt sikker på, det er i orden at kalde den en lasagne.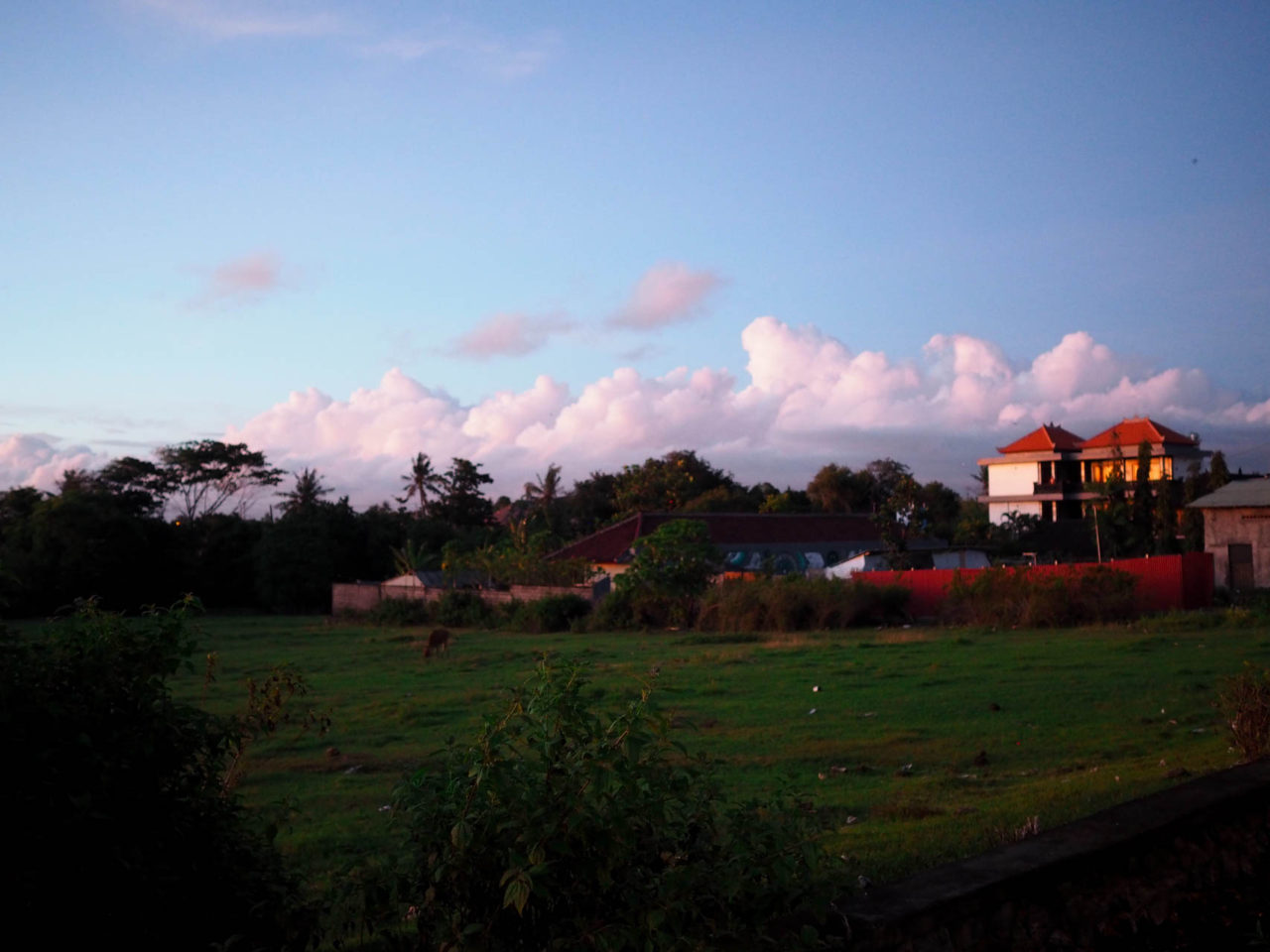 Solnedgangene i Canggu er nogle af de smukkeste, jeg har set, men det allerbedste er at køre rundt på scooteren en halv times tid før og efter og se rismarkerne blive lyserøde og husene gløde.
Crate Café er en institution i Canggu, og deres smoothie bowls er så lækre!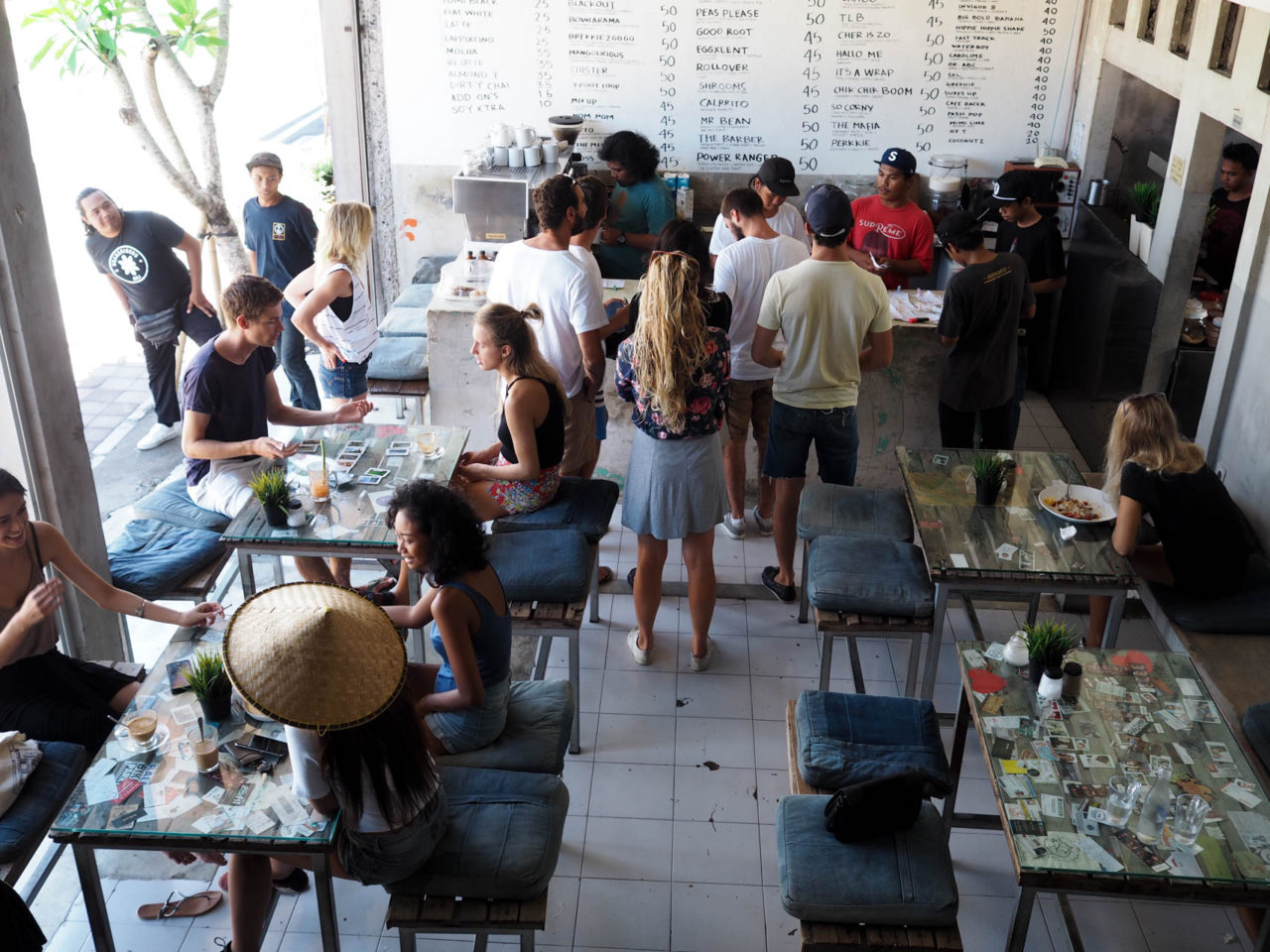 Crate Café igen. Sidst vi var her, var det altid umuligt at få en plads, men nu har de bygget en ekstra etage på!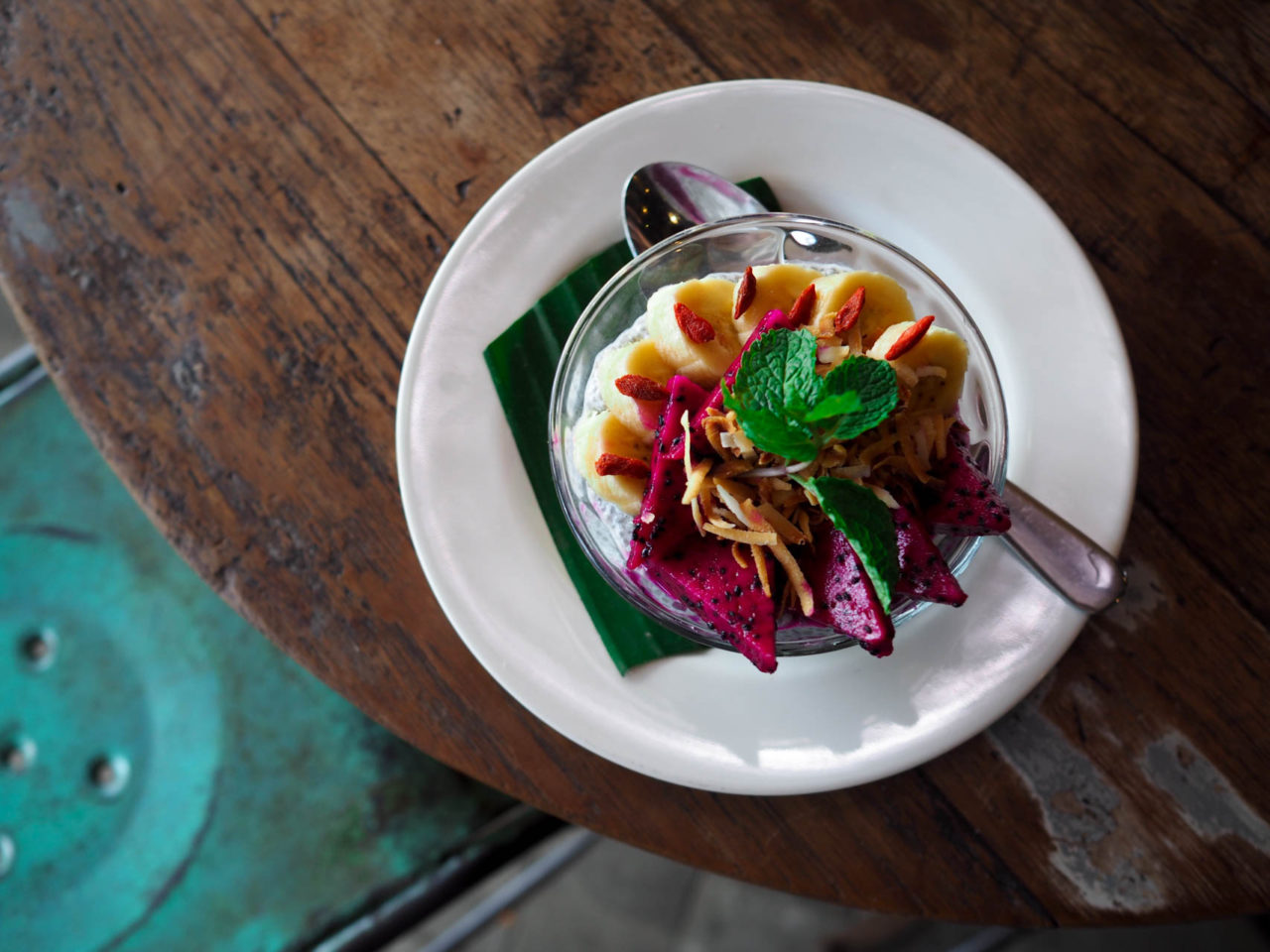 Chia pudding lavet på kokosmælk og honning tilsat årstidens frugter. SÅ godt.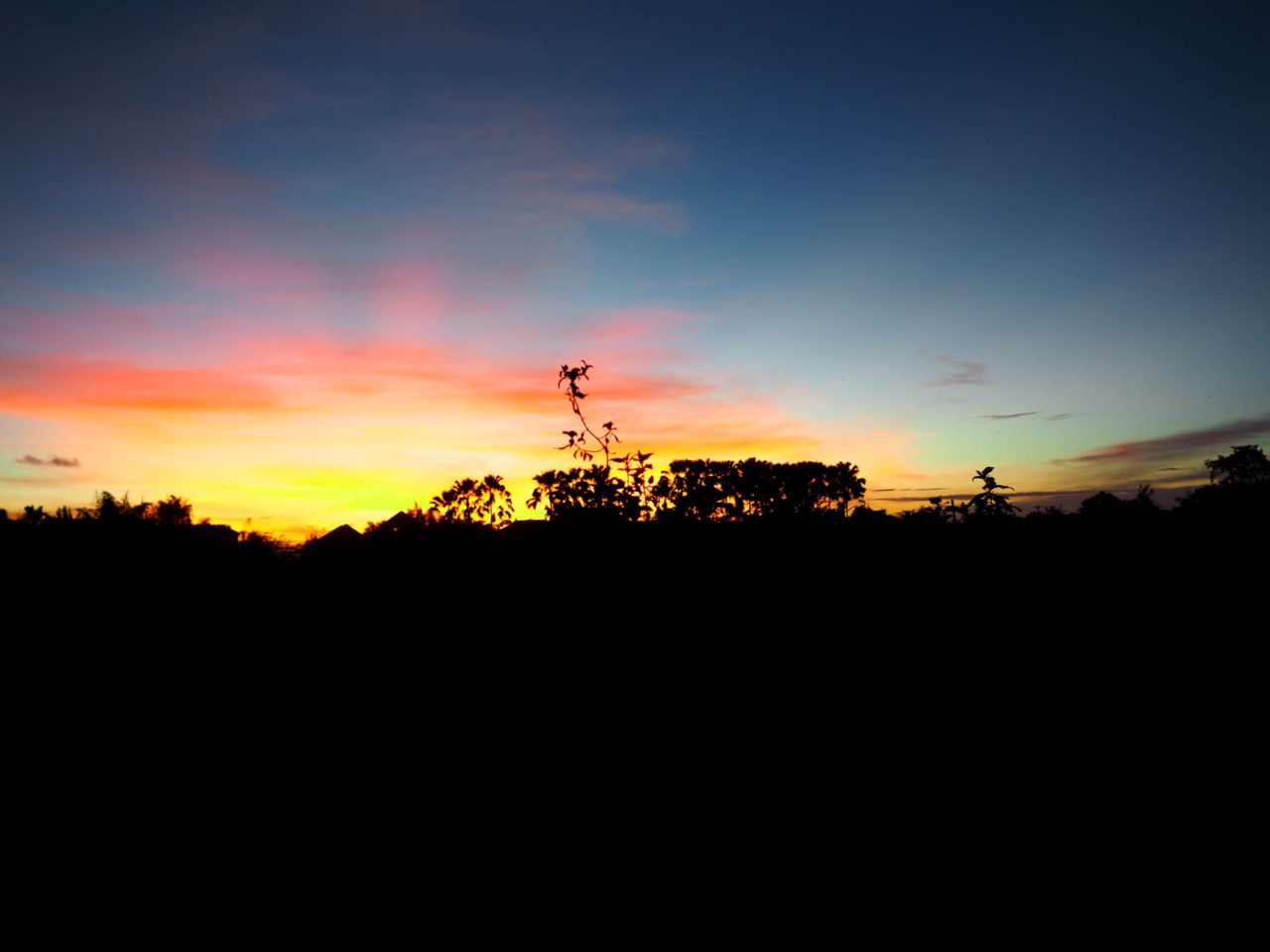 Jeg elsker, når Canggu bliver én stor silhuet.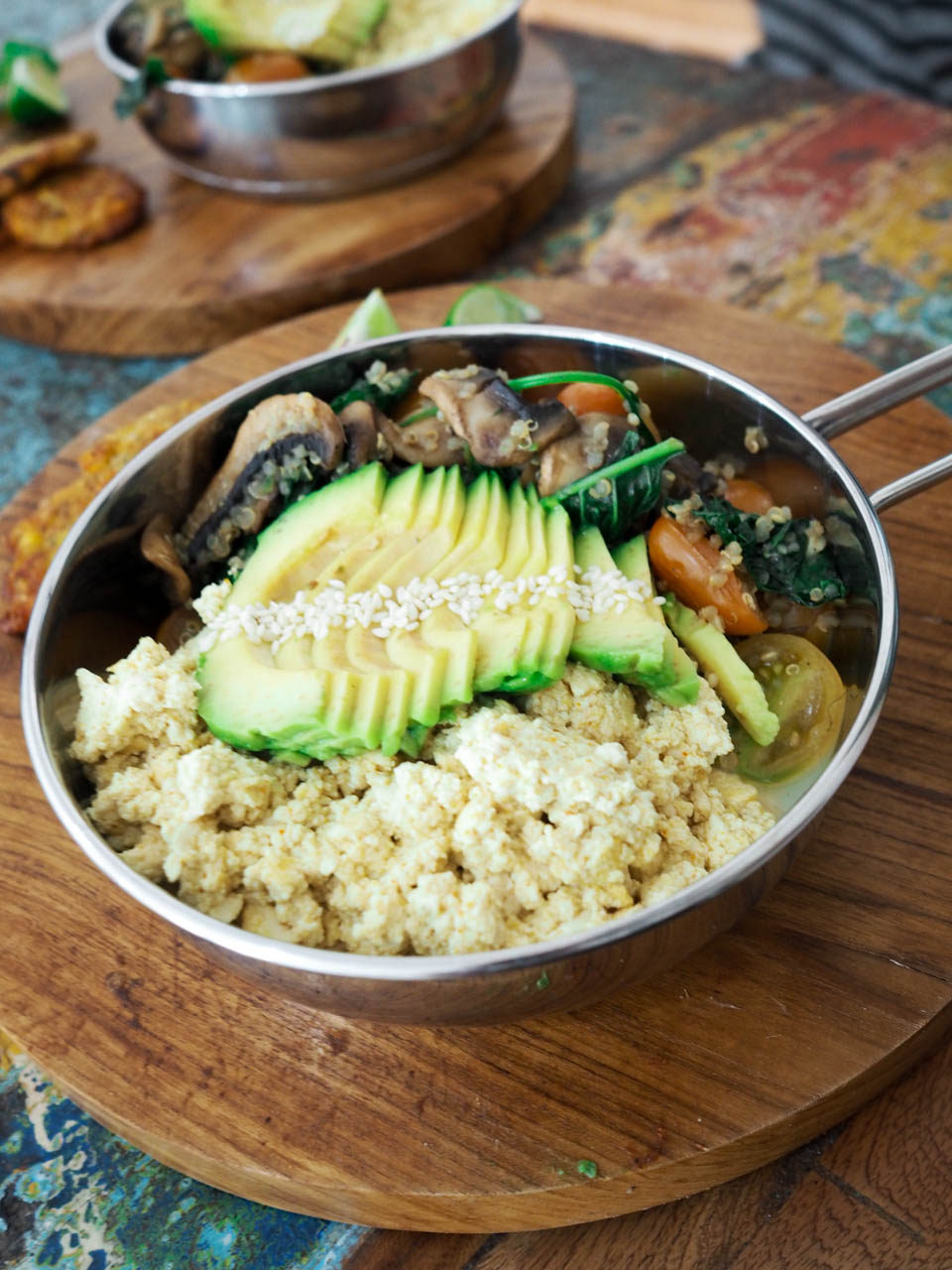 Det er ikke kun smoothies, man kan få på The Spicy Coconut. Deres scrambled tofu veggie breakfast sparker i dén grad røv.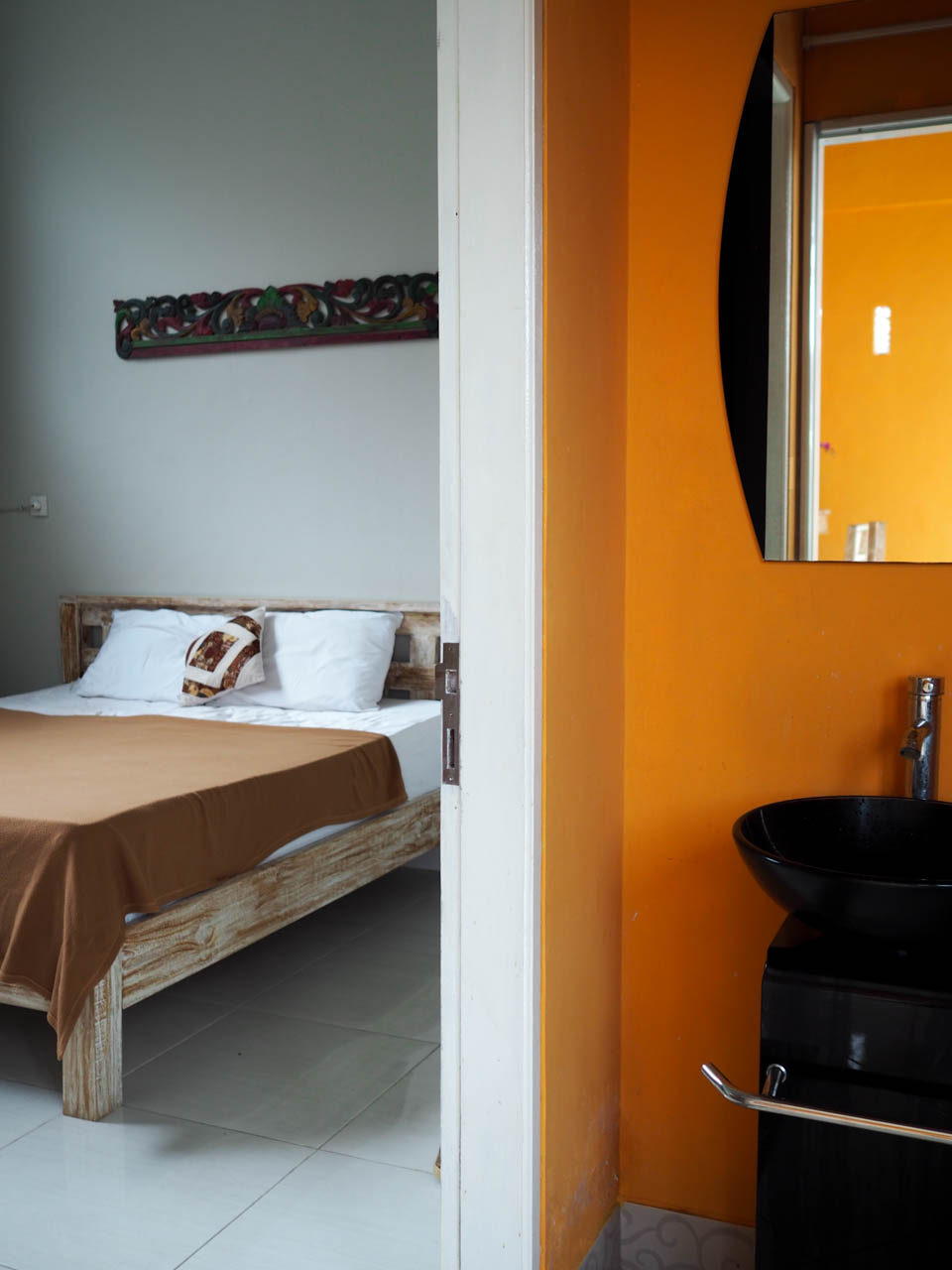 Vi havde én nat på dette værelse, før vi skiftede til den lidt mere budgetvenlige model.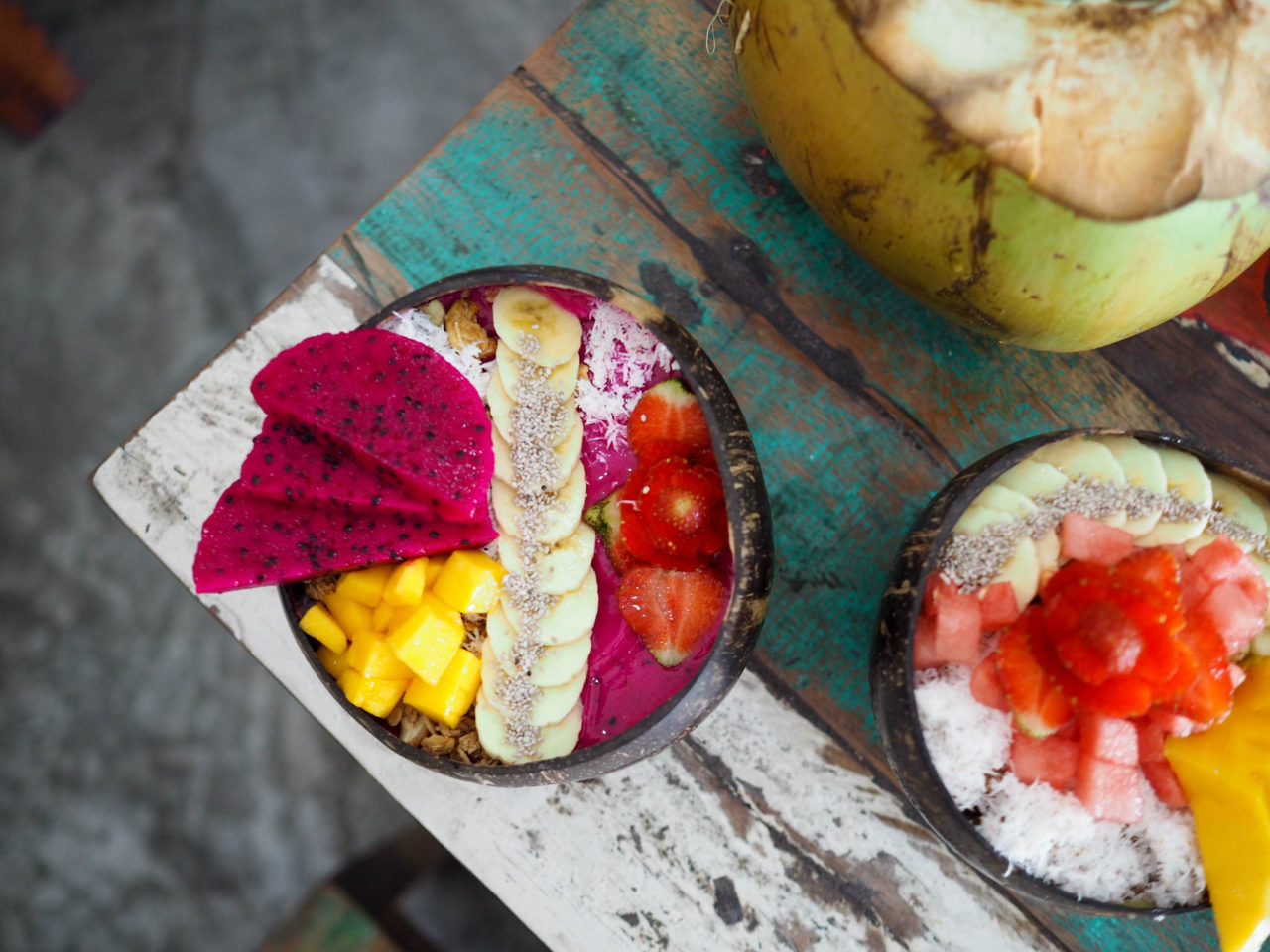 Det kan være svært at forstå, hvor pænt og æstetisk (næsten) alting er i Canggu, men dette billede viser det ret godt.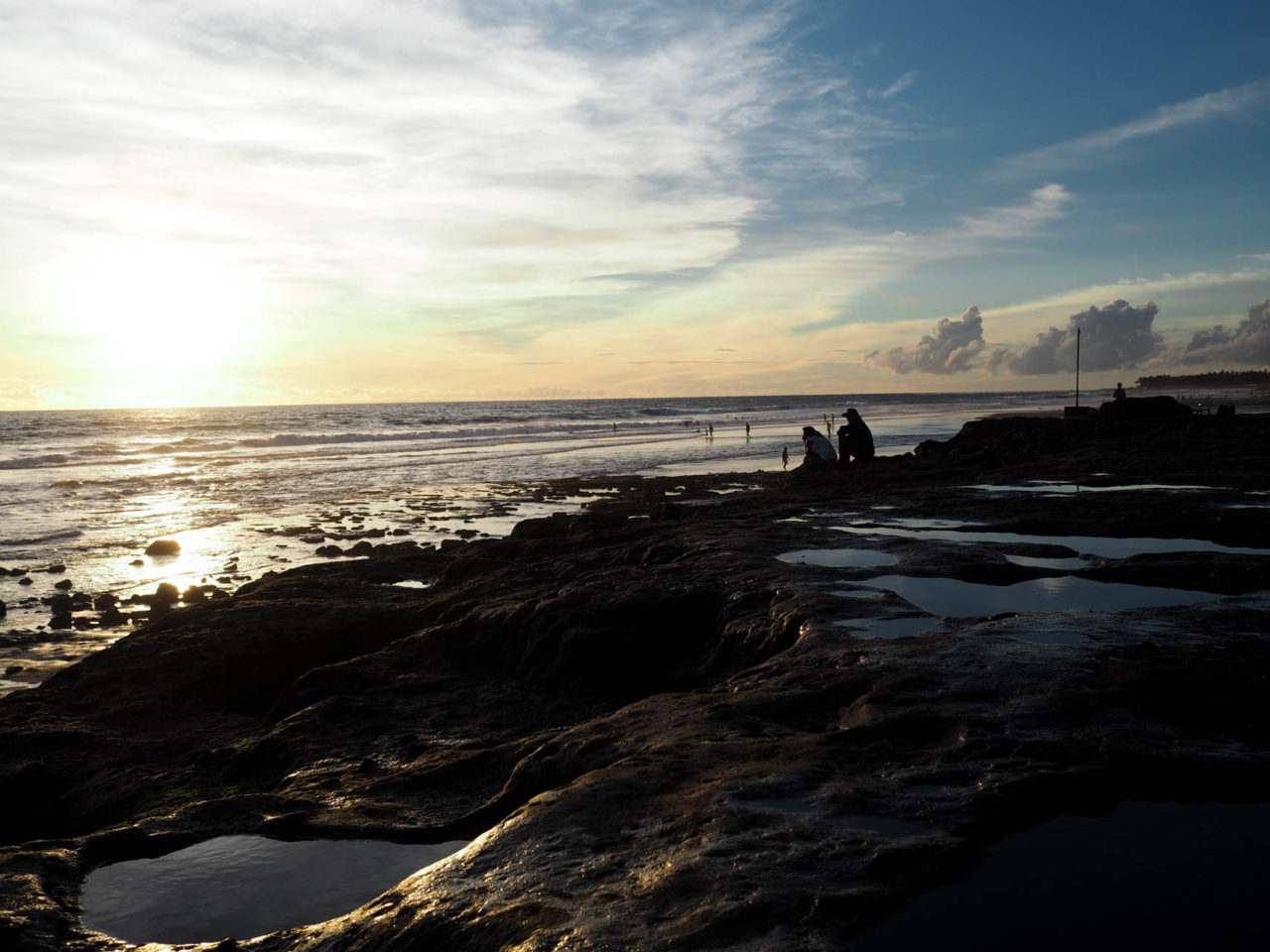 Jeg ved ikke helt, hvor Echo Beach er blevet af (nok bare tidevandets gøren), men jeg er vild med de små pytter i klipperne.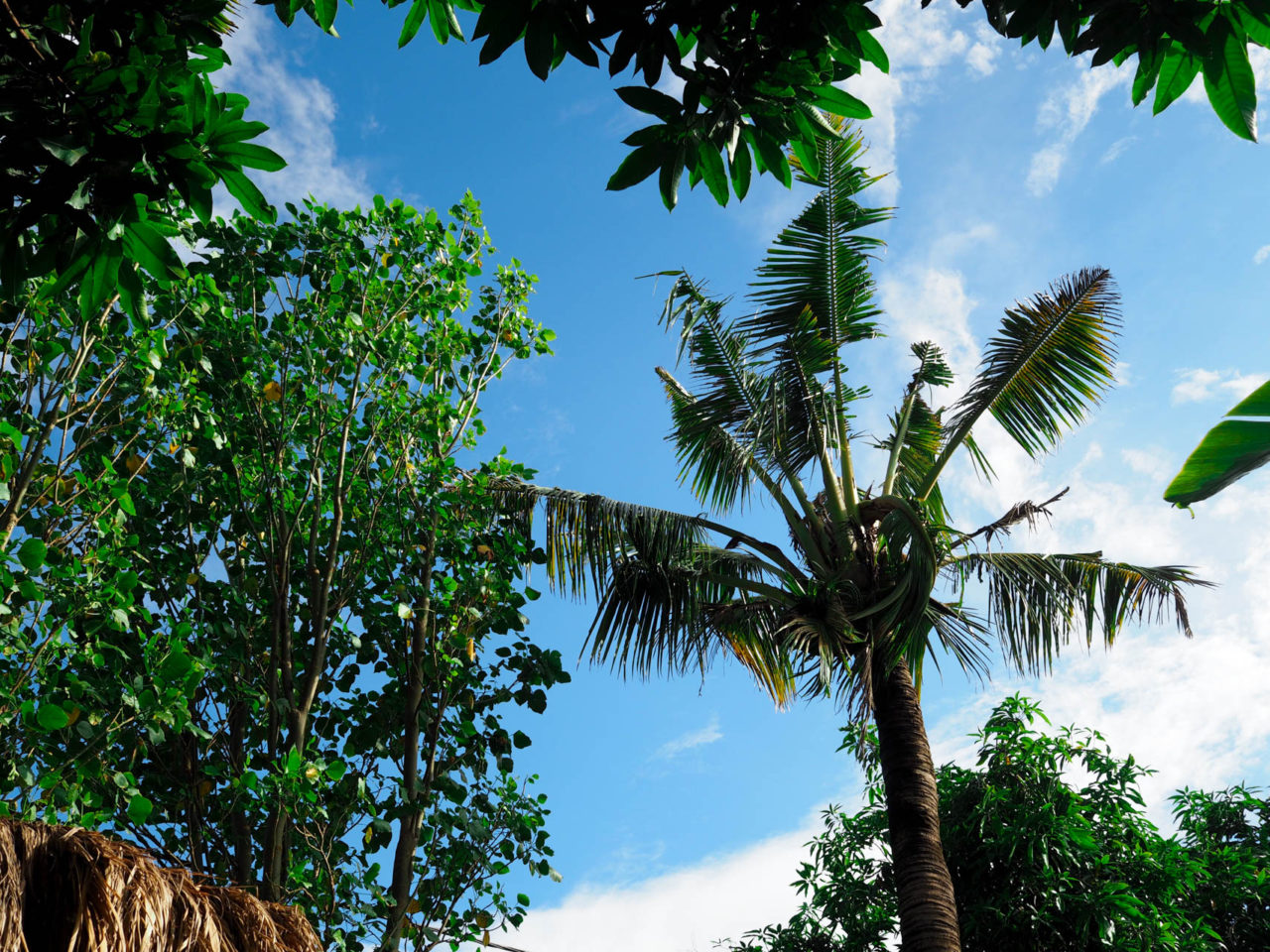 Jeg prøver at huske at kigge op. Her ses himmeludsigten fra The Shady Shack.
---
PS. Husker du at følge med på
Instagram
? Du kan også følge bloggen via
Bloglovin
eller på bloggens
Facebookside
, som jeg opdaterer dagligt! Du kan også skrive en kommentar til dette indlæg – jeg svarer ALTID tilbage! :)