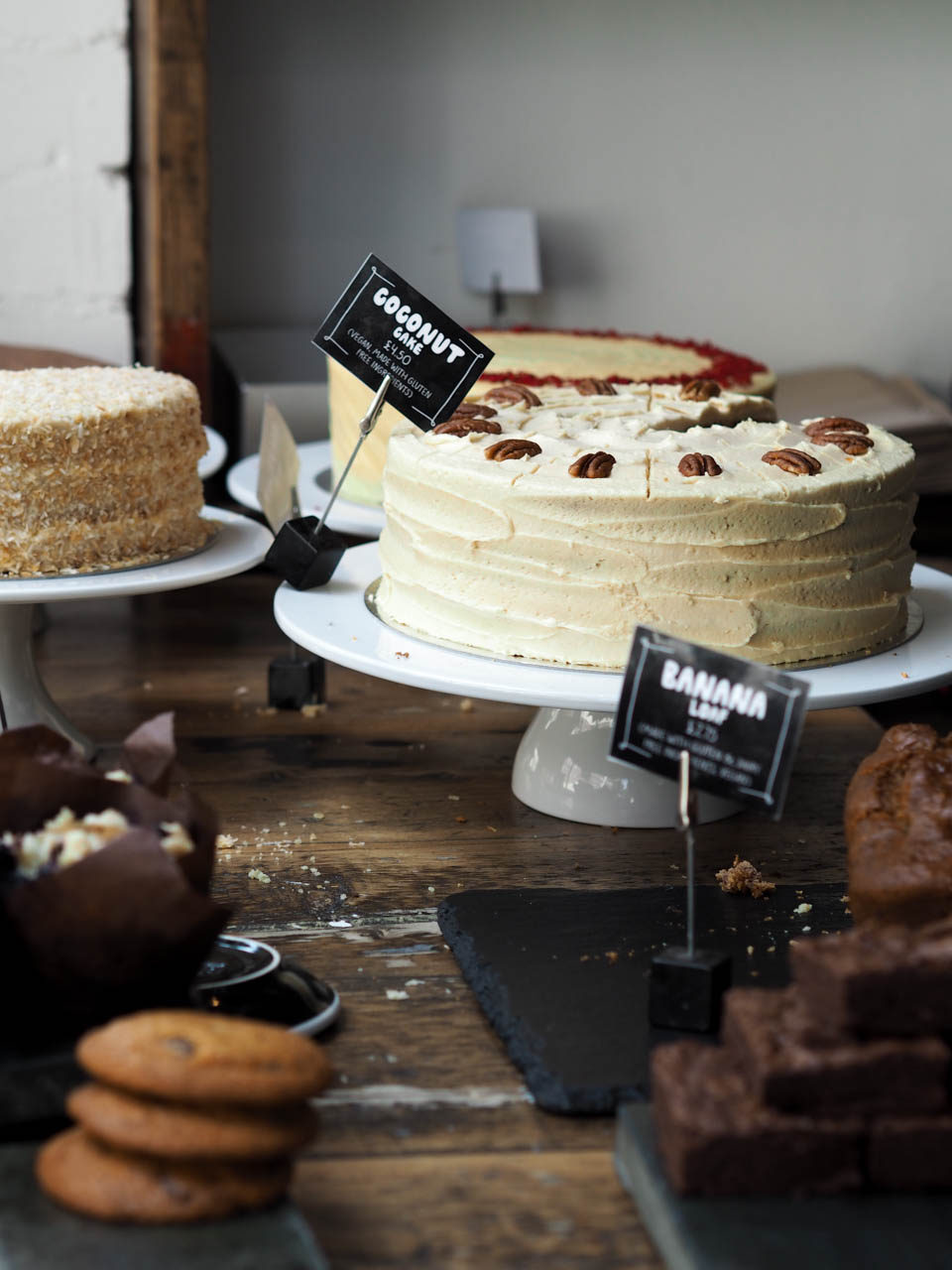 Når jeg scroller gennem mit eget Instagramfeed, er der en lille periode fordelt på omtrent 10 billeder, der springer mig i øjnene, og de billeder er fra London – nærmere bestemt fra min og min fars tur til London i august sidste år, få uger før jeg smuttede hjemmefra.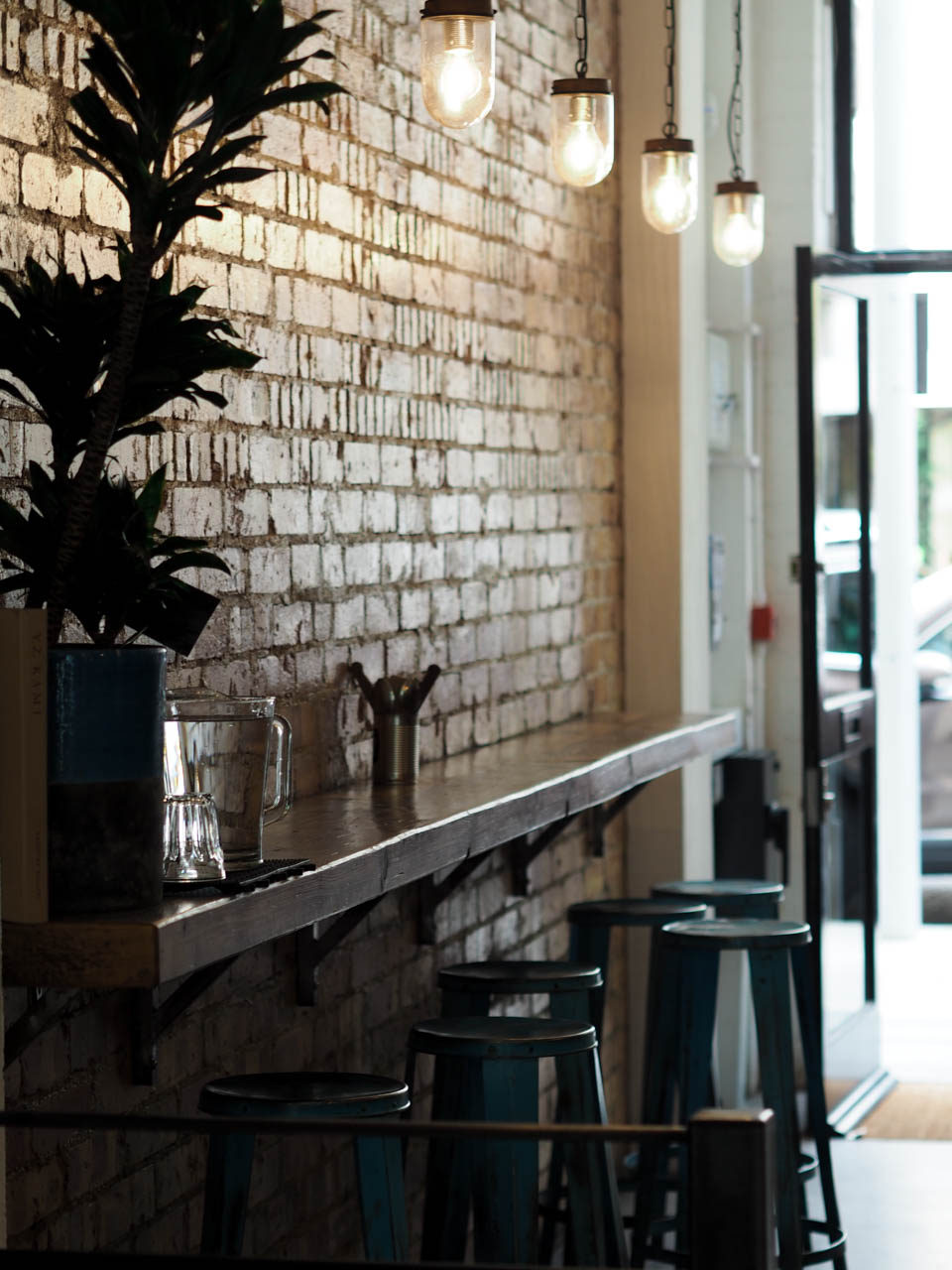 Vi var i London fra mandag til fredag, og jeg havde en lille liste med ting og steder, jeg gerne ville se og opleve, mens vi var der. Et af punkterne var The Good Life Eatery – en lille kæde af små, rustikke caféer, der slår sig op på sund og god mad.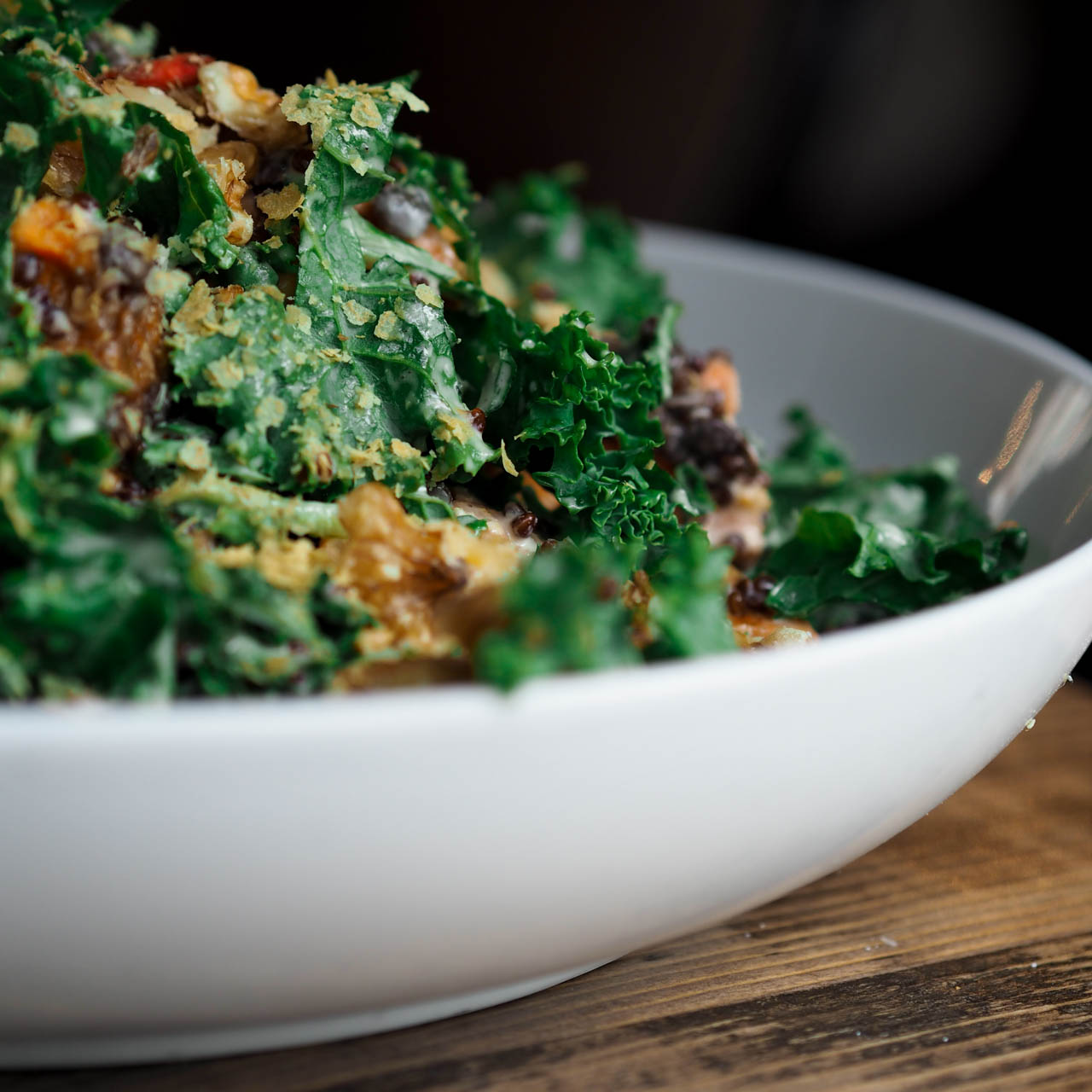 En af tankerne bag The Good Life Eatery er, at de ønsker at henvende sig til mænd, og derfor har de skiftet "detox" og "diet" ud med "power" og "lean machine" – men i sidste ende er det nok noget af det samme. Masser af quinoa og kål!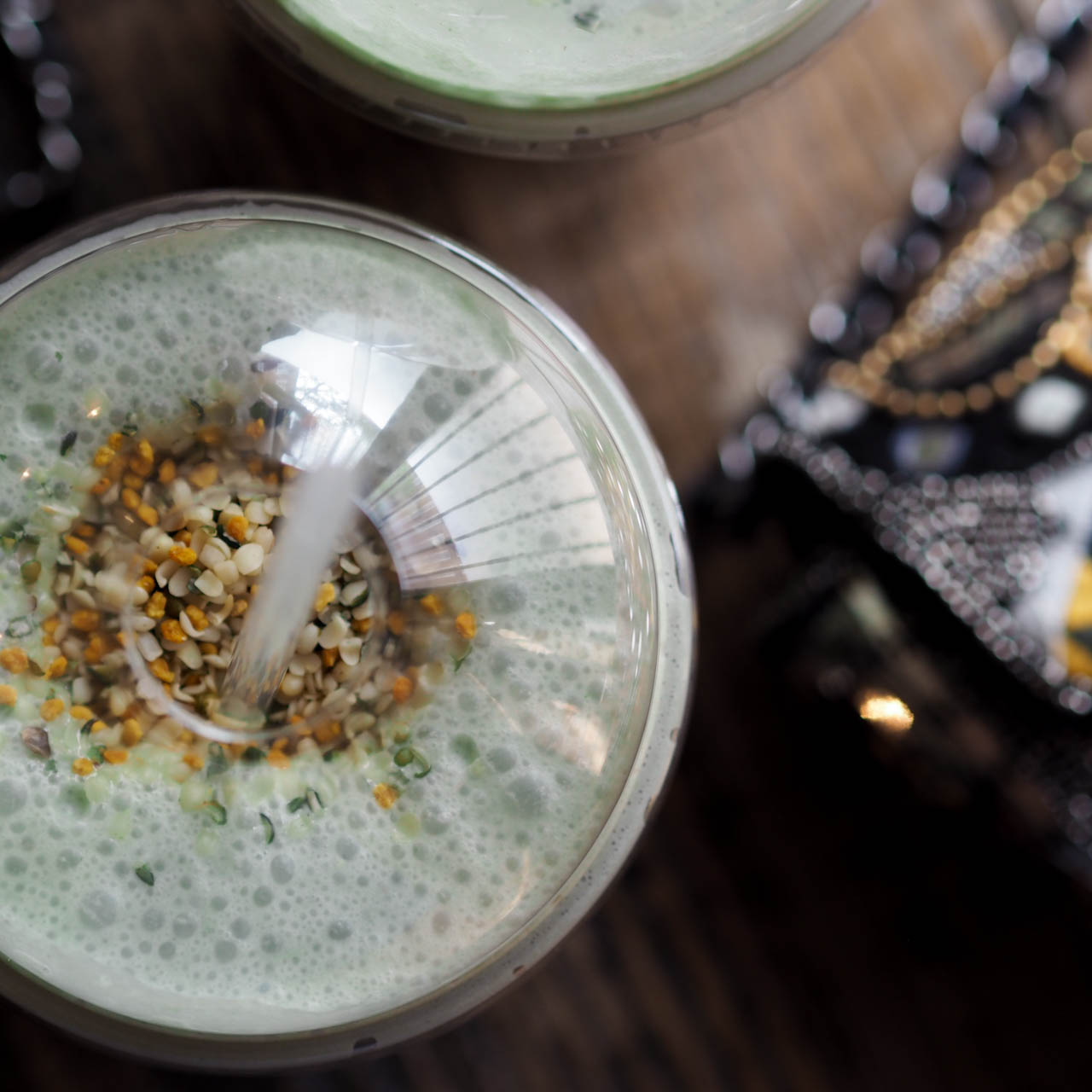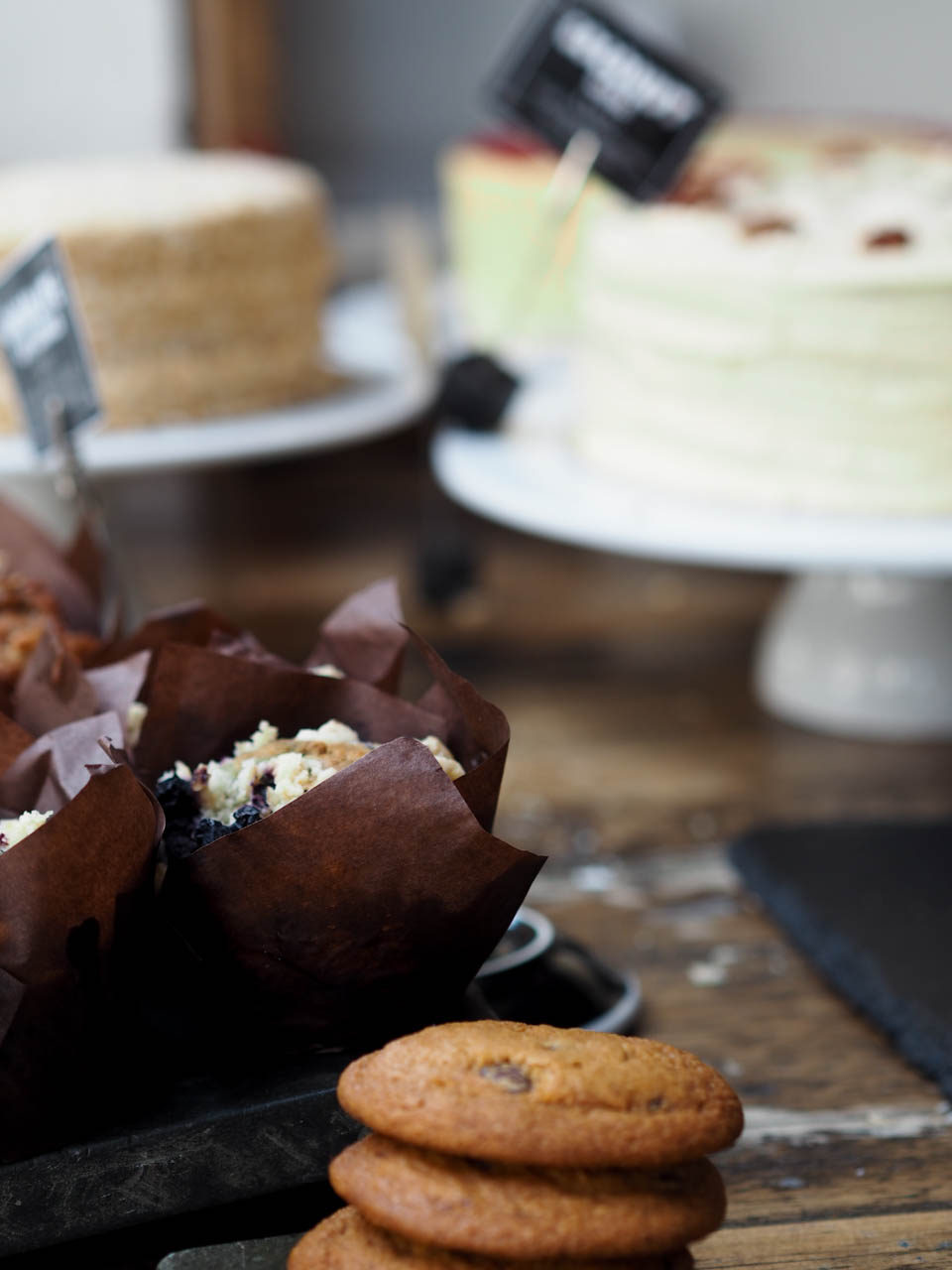 Og kage! Desværre nåede vi kun forbi en enkelt gang til frokost, og fordi min far kastede sig ud i en skål med grønkål, selvom manden absolut foragter kål og planter, der knaser (han kalder det råkost, og han vil bare ikke have det!), endte jeg med at spise to hele retter, og så var der altså ikke plads til kage.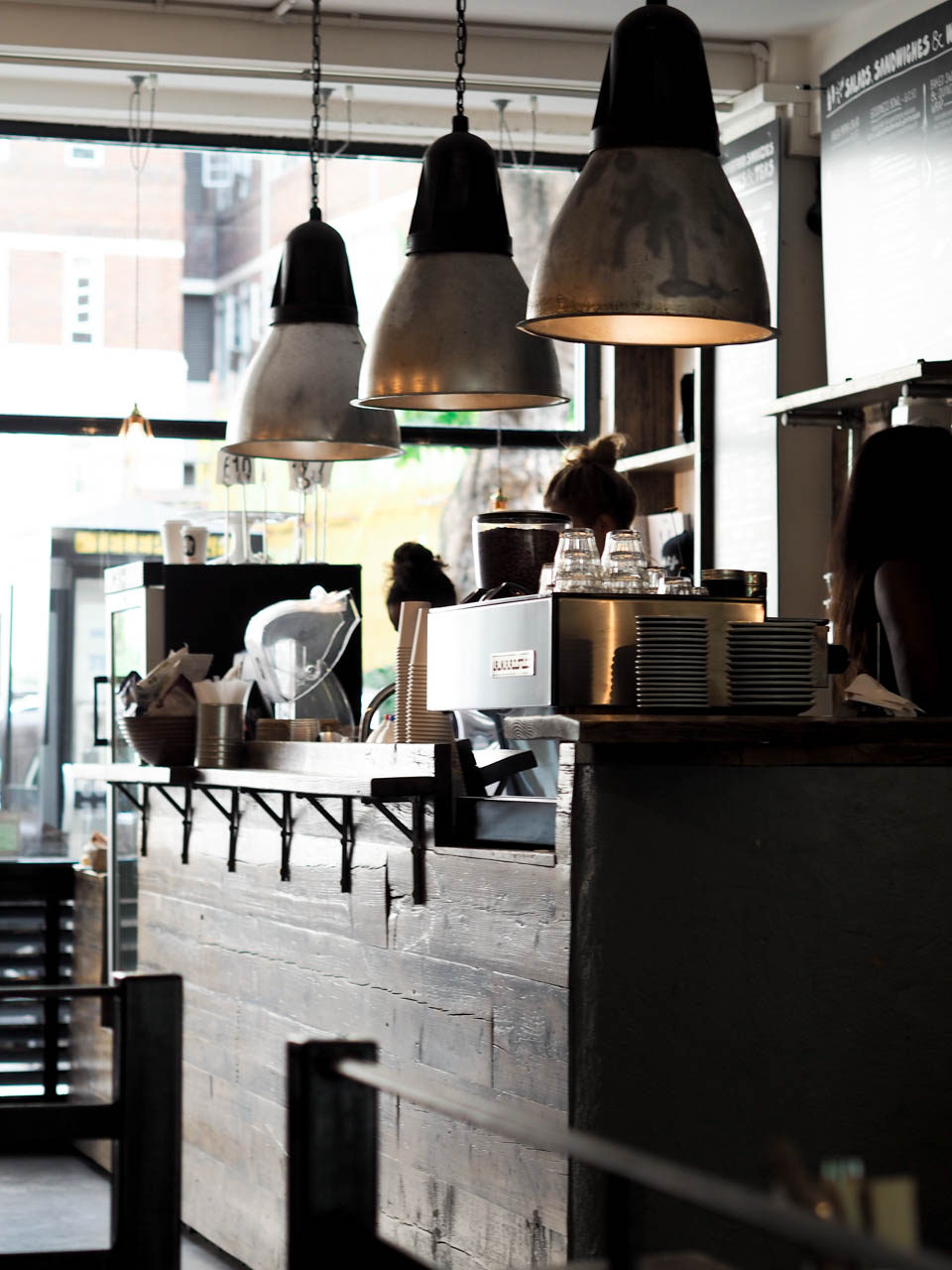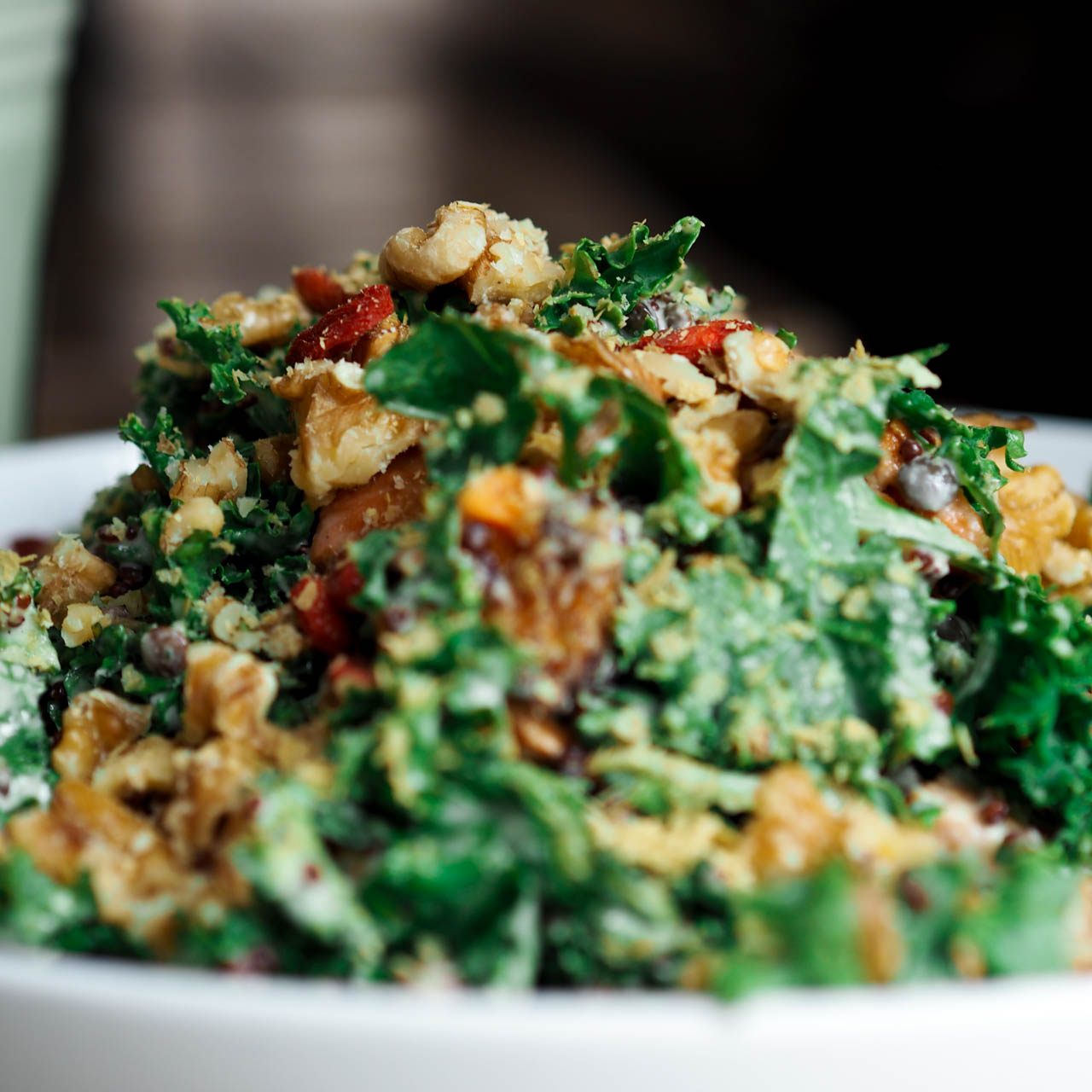 Priserne er ikke alt for høje – en smoothie bowl koster omtrent 60 kroner og en "superfood salad" ca. 100. Jeg fik deres Sweet Potato Falafel Wrap, og det var dæleme godt! Det tyder dog på, jeg spiste det, før jeg huskede at hive mit kamera op fra tasken. Og det var godt, skulle jeg hilse og sige!
Der er muligheder for både vegansk, vegetarisk, glutenfrit og mælkefrit, men det er ikke en vegetarisk kæde.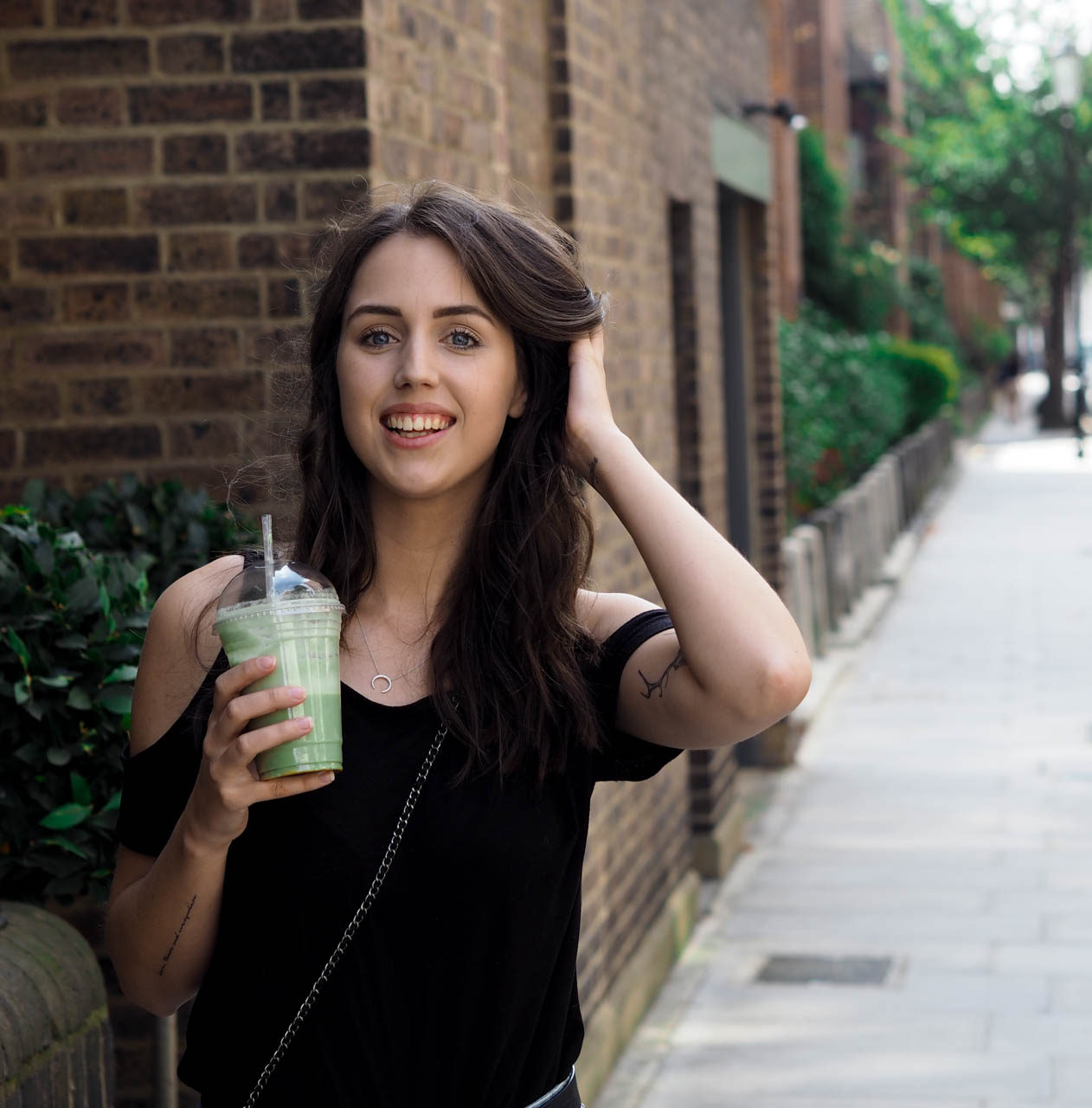 The Good Life Eatery ligger drysset ud over London. Vi besøgte den i Chelsea, og derudover ligger der en TGLE i Marylebone Street et par hundrede meter nord for Oxford Street og en i Knightsbridge få minutters gang fra Harrods.
THE GOOD LIFE EATERY
Hvor: Chelsea, Knightsbridge, Marylebone Street
Hvornår: Forskellige fra café til café (se hjemmeside)
Hjemmeside: goodlifeeatery.com
---
PS. Husker du at følge med på
Instagram
? Du kan også følge bloggen via
Bloglovin
eller på bloggens
Facebookside
, som jeg opdaterer dagligt! Du kan også skrive en kommentar til dette indlæg – jeg svarer ALTID tilbage! :)