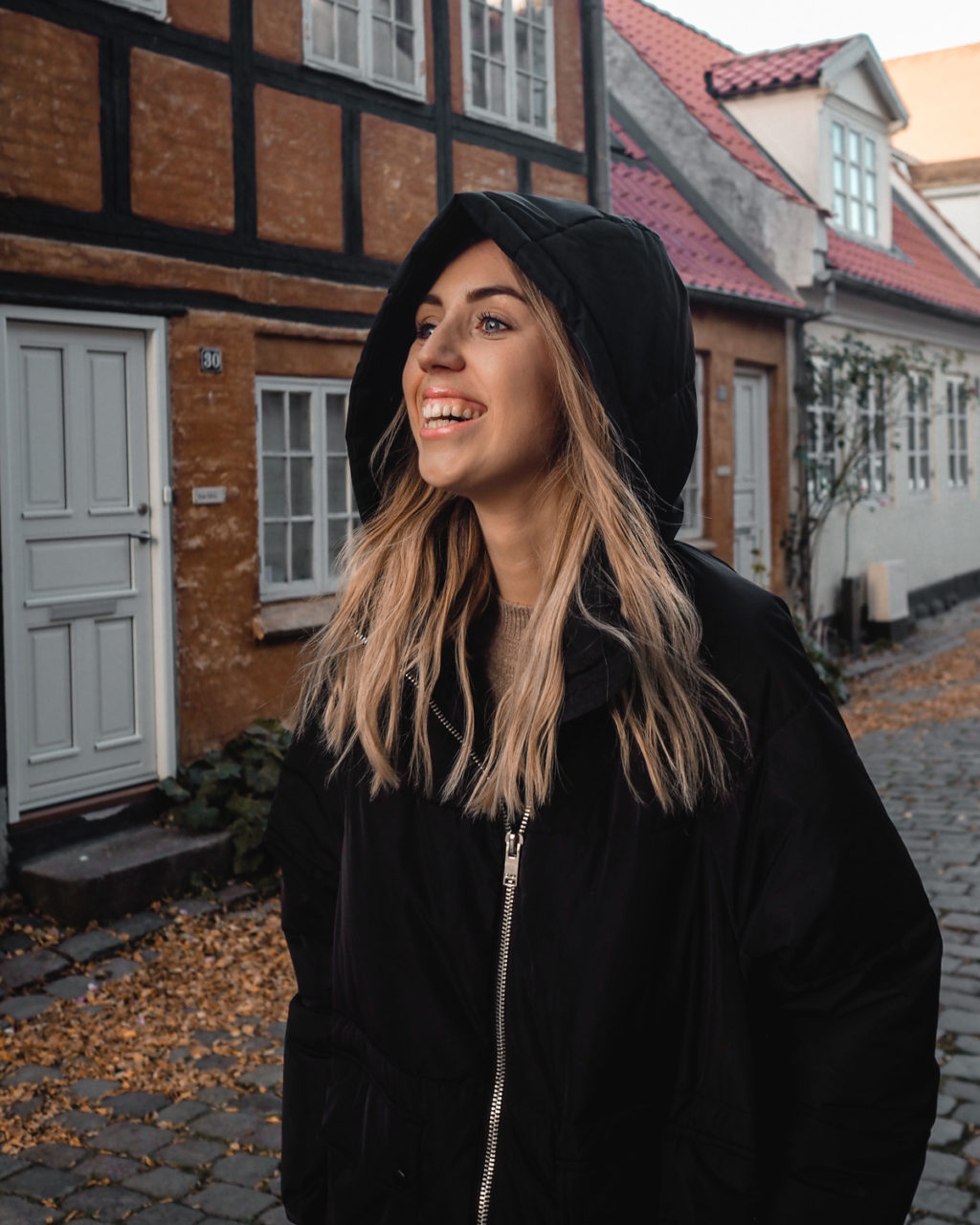 Det er virkelig en underlige følelse at sidde her i lufthavnen helt mutters alene, men det er heldigvis en overvejende positiv følelse. Det er ikke mere end to uger siden, jeg spontant købte billetterne til Edinburgh og besluttede mig for, at lige nu var as good a time as any til at udleve min teenagedrøm og tage til Skotland. Jeg ved ærligt talt ikke, hvorfor jeg ikke har gjort det før – enten alene eller sammen med nogen, for det er som sagt noget, jeg altid gerne har villet, men det er bare aldrig rigtig faldet mig ind, at det var noget, jeg kunne gøre.
Det var en nem, men hamrende kedelig tur herover i bus fra Viborg til København. Fem timer er lang tid, når Netflix fucker up og ikke vil vise de ting, man har downloadet. Men det lykkedes, og da vi ankom til hovedbanegården fik den meget jyske chauffør, Frank, da også lige advaret mod både københavnere og romaer. Førstnævnte hovedsageligt i form af cyklister, selvom man fik en klar fornemmelse af, at han heller ikke var den store fan af resten. Jeg undgik begge dele helt uden at prøve og ankom til Kastrup tre timer før afgang.
Jeg kan bare ikke helt give slip på følelsen af at have glemt noget. Jeg har tjekket en halv million gange, og udover min kindle kan jeg ikke komme på noget, jeg skulle have haft med, som jeg ikke har lige ved hånden. Jeg tror vitterligt, følelsen bunder i, at jeg føler, jeg har glemt en rejsemakker. Min underbevidsthed er ikke helt solorejsende endnu, men det lærer den nok.
Jeg glæder mig helt vildt til tre hele dage i Edinburgh, hvor jeg kan gøre lige, hvad jeg har lyst til. Jeg har ikke planer om at være hamrende kulturel, medmindre det er noget, jeg lige får lyst til (eller det regner helt vildt), og det eneste, der står på min mentale to-see-liste er faktisk Arthur's Seat (fordi det er fucking cool at tage til Skotland for at bestige en vulkan), de hyggelige gamle gader, en hel del kage og så selvfølgelig Primark.
Hvis I ikke har fået set den video, jeg lagde ud i fredags, kan I forresten høre lidt mere om mine rejseplaner lige her :)
---
PS. Husker du at følge med på
Instagram
? Du kan også følge bloggen via
Bloglovin
eller på bloggens
Facebookside
, som jeg opdaterer dagligt! Du kan også skrive en kommentar til dette indlæg – jeg svarer ALTID tilbage! :)