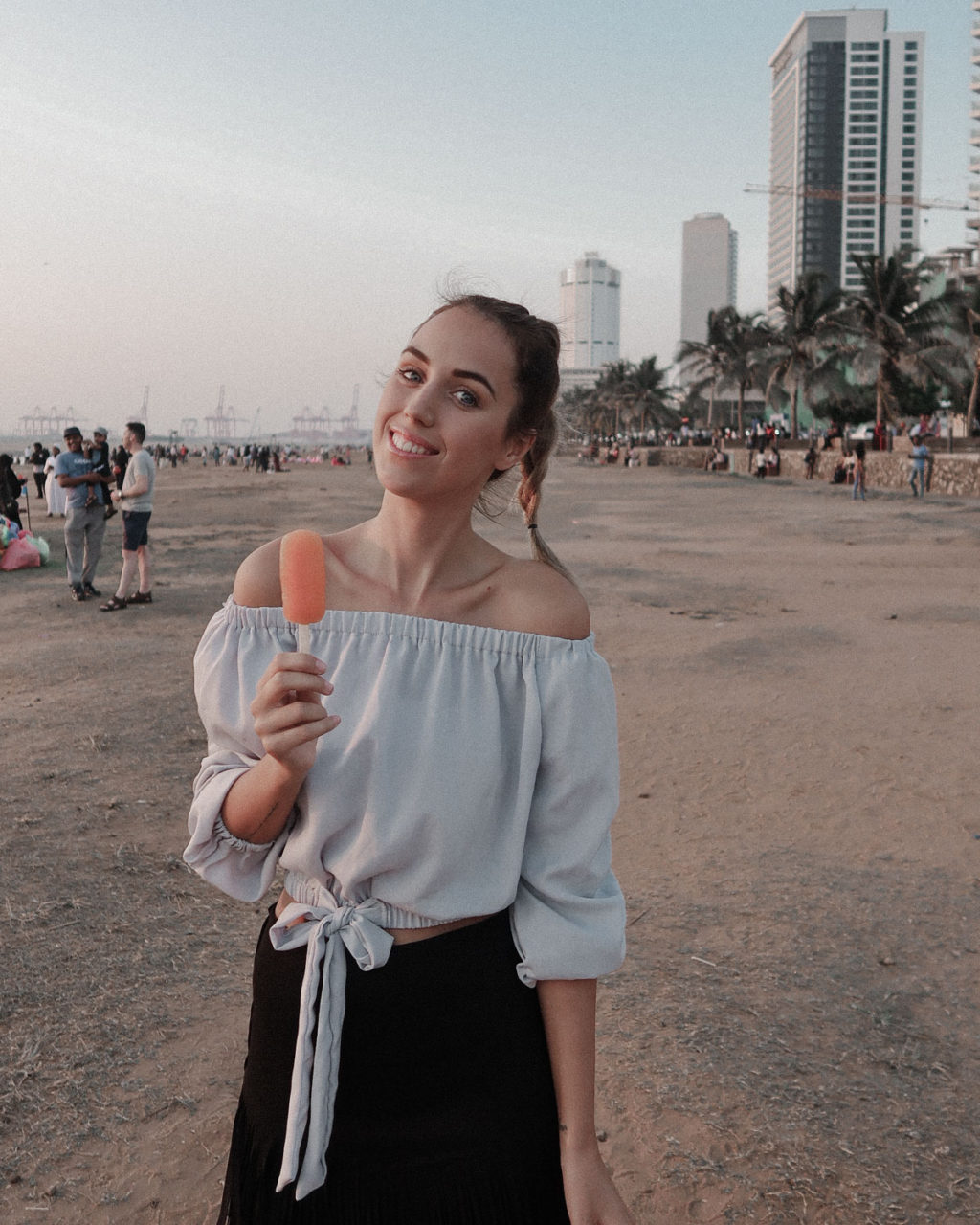 Jeg glædede mig til at komme til Sri Lanka, men jeg gruede for Colombo. Alle, jeg har talt med, siger, at Colombo er sådan et sted, man lander og bare skal væk fra så hurtigt som muligt, og skulle vi ikke have vores visum forlænget, var vi nok allerede på vej videre. Fordi vi skal være her i næsten to måneder er der dog ingen vej uden om visaforlængelsen, og derfor har vi booket 3 nætter i Colombo i et lillebitte værelse i en lejlighed i et lokalt byggeri. Lejligheden er ikke noget særligt. Der er havemøbler i stuen, og der er en lidt for lys pære på den bare væg, men vores vært er helt utroligt sød og imødekommende, og lige i øjeblikket har vi lejligheden helt for os selv.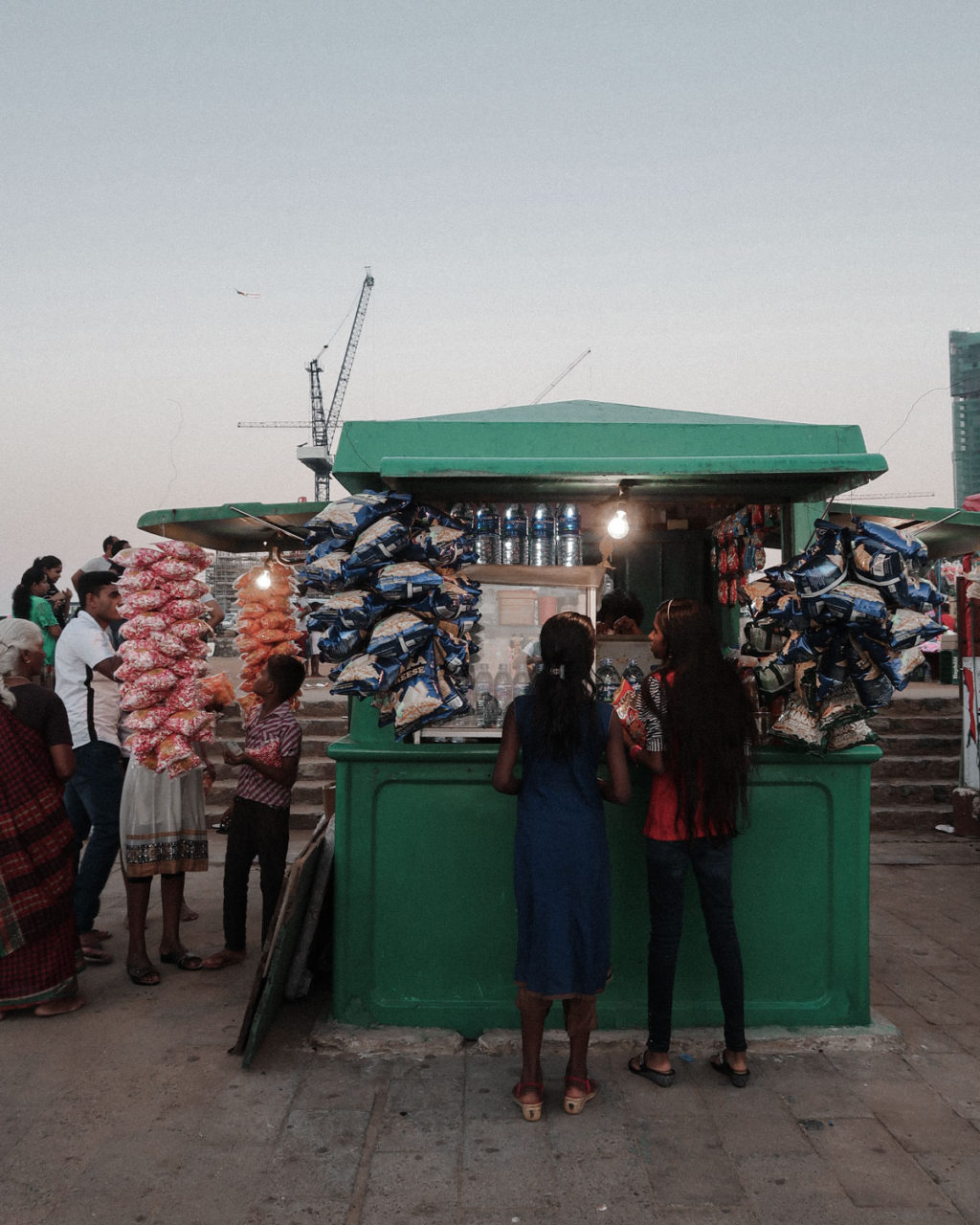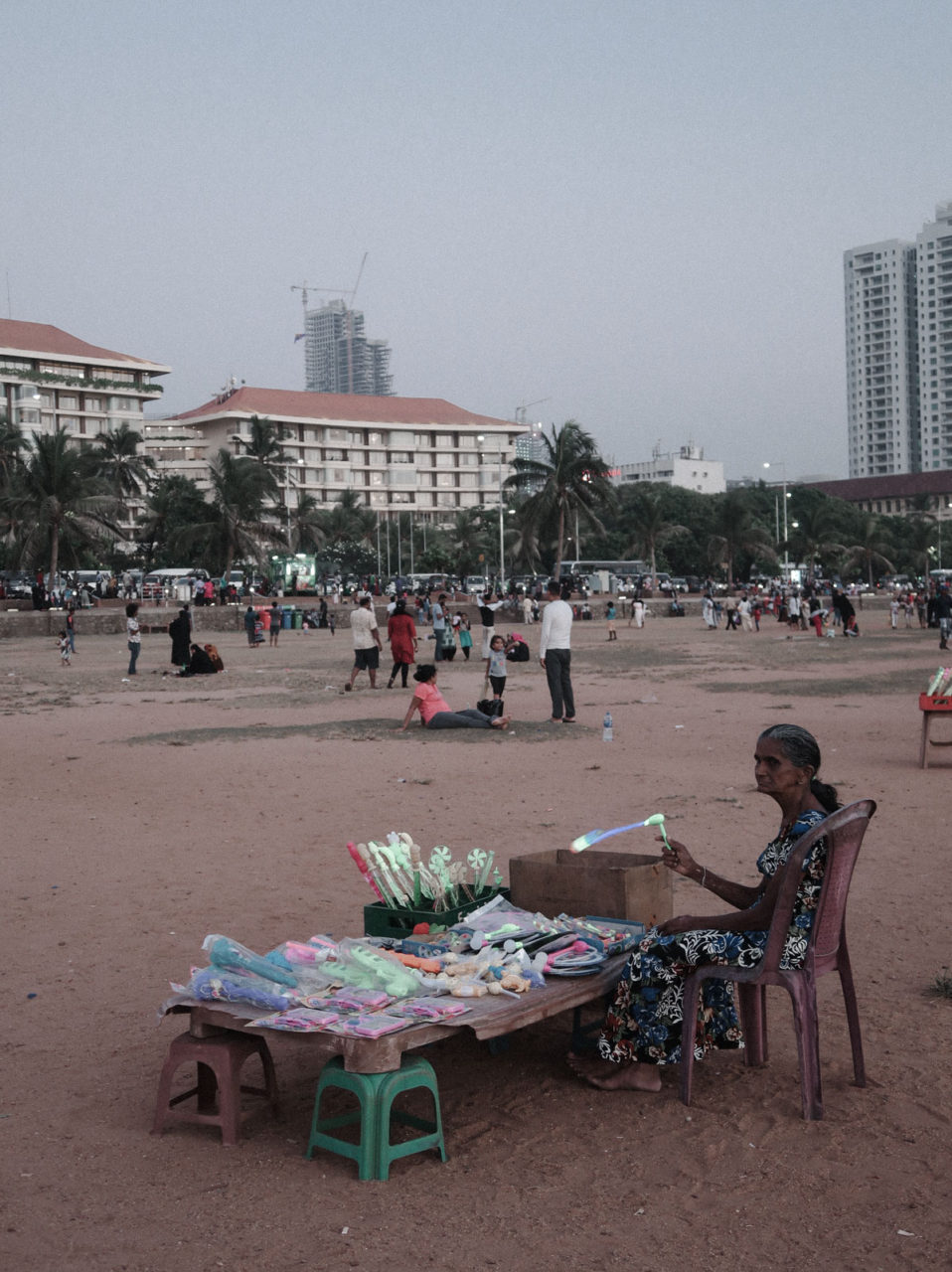 Her til aften tog vi, på vores værts anbefaling, en Uber op til Galle Face Green. Jeg anede ikke, hvad det var, før vi lige pludselig stod midt på den store plads/mark/park omgivet af lokale i højt søndagshumør. Vores chauffør var utroligt venlig og insisterede på at give os sit nummer, så vi kunne kontakte ham, hvis vi på et tidspunkt skulle have behov for assistance fra en lokal, og så undskyldte han ellers, at der var så travlt ved Galle Face Green. "Lørdag og søndag er alle ude", forklarede han. "Kom på en hverdag i stedet."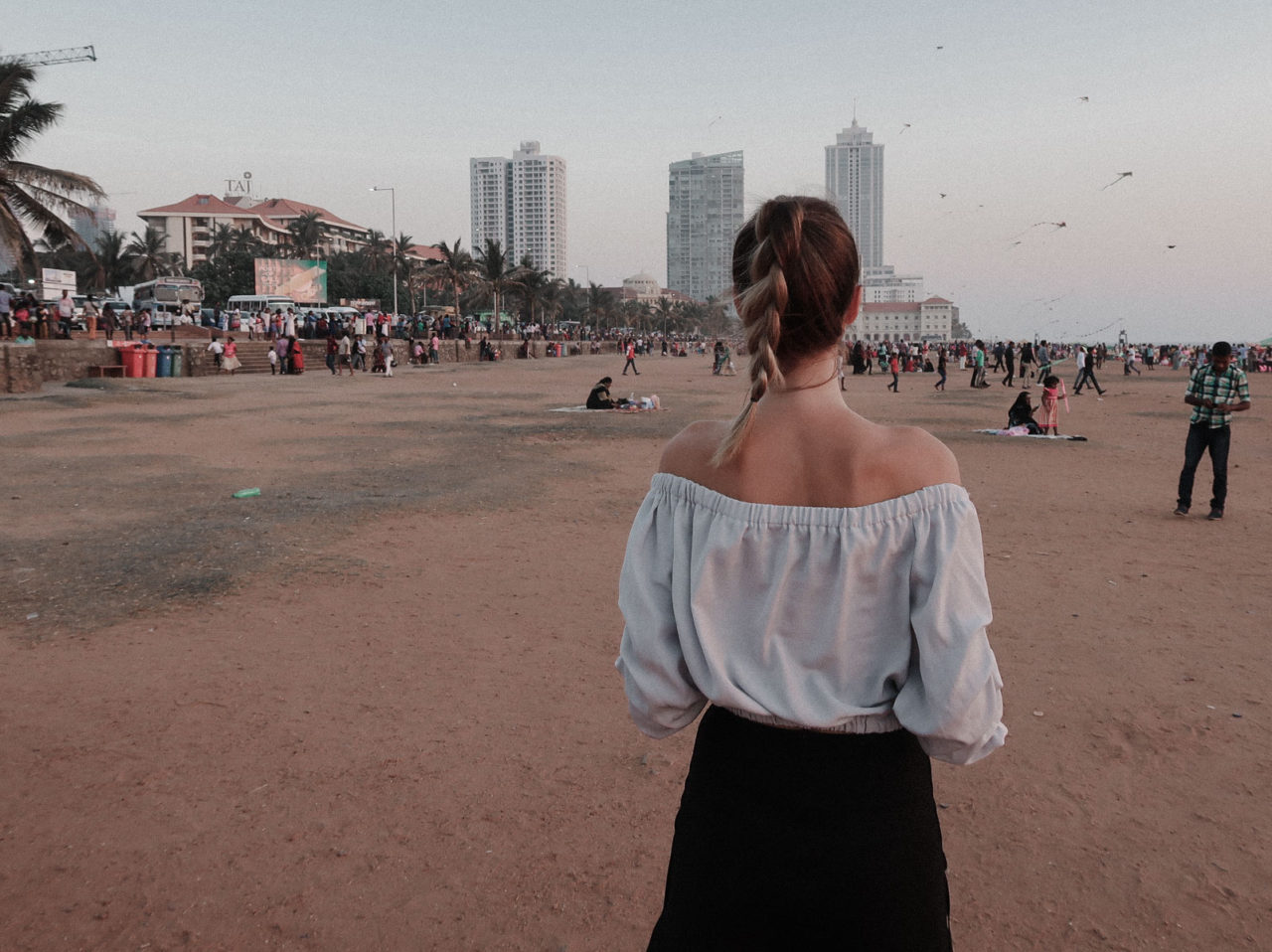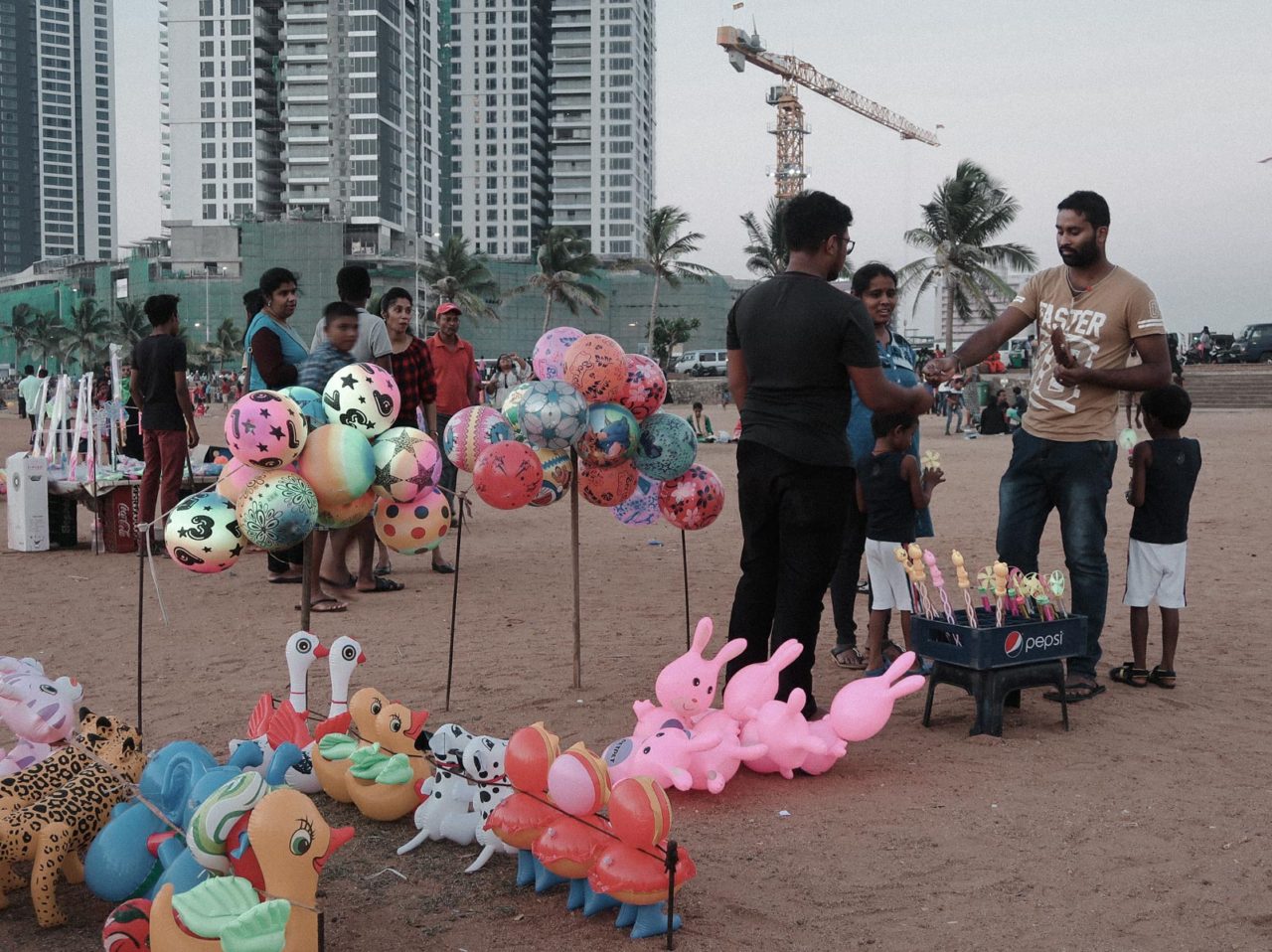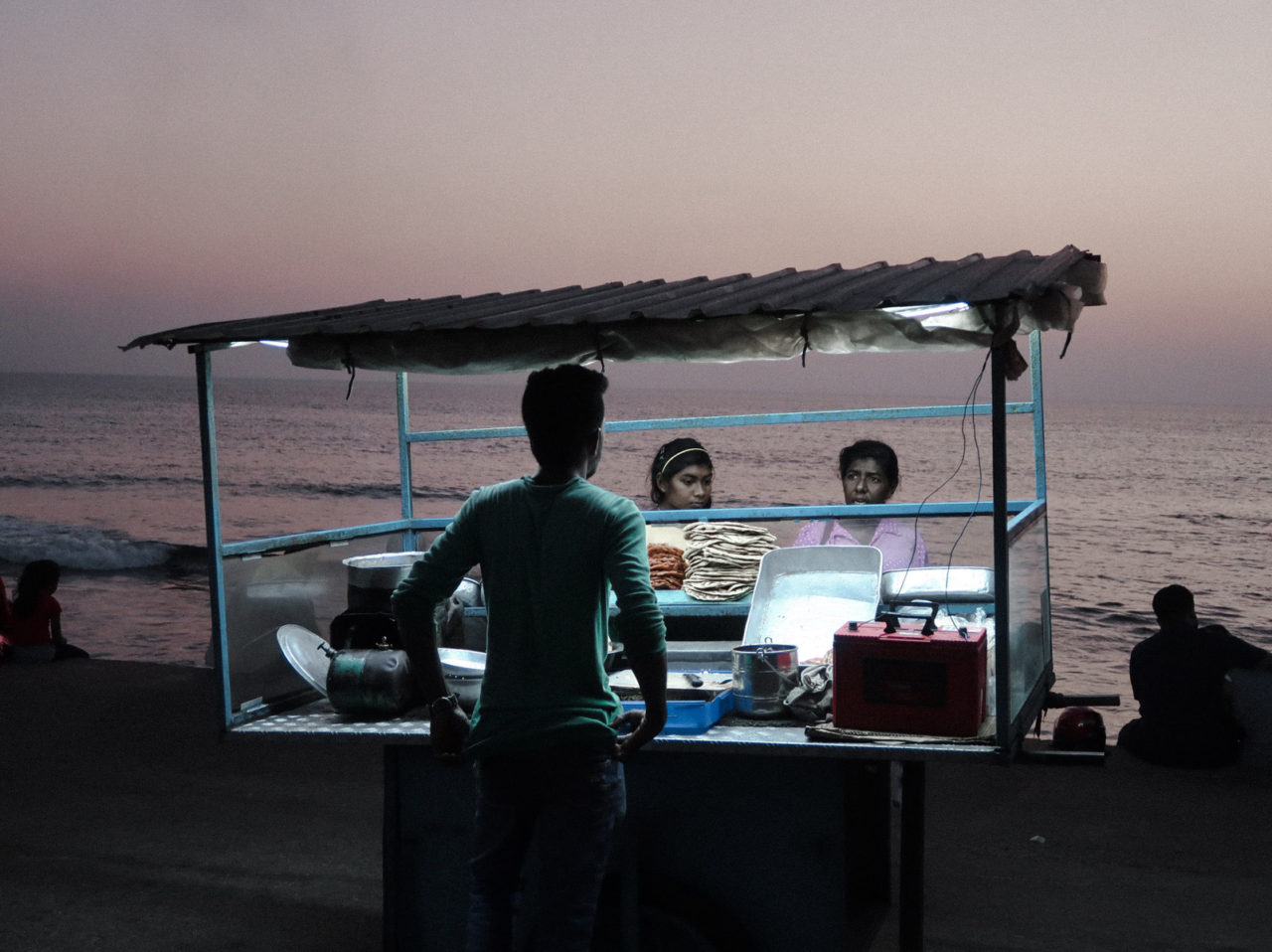 Vi takkede ham for turen og venligheden, og så bevægede vi os ind mellem de lokale. Mit allerbedste tip er faktisk det stik modsatte af, hvad vores chauffør rådede os til. Kom i weekenden. Se og mærk livet og glæden, og tal med de lokale. "This is my daughter!" fortalte en af mændene os. "And that is my son. Where are you from?" Vi snakkede lidt med ham og spurgte ind til hans børn, der løb og spillede bold. "Ella! You know Ella? You should go!"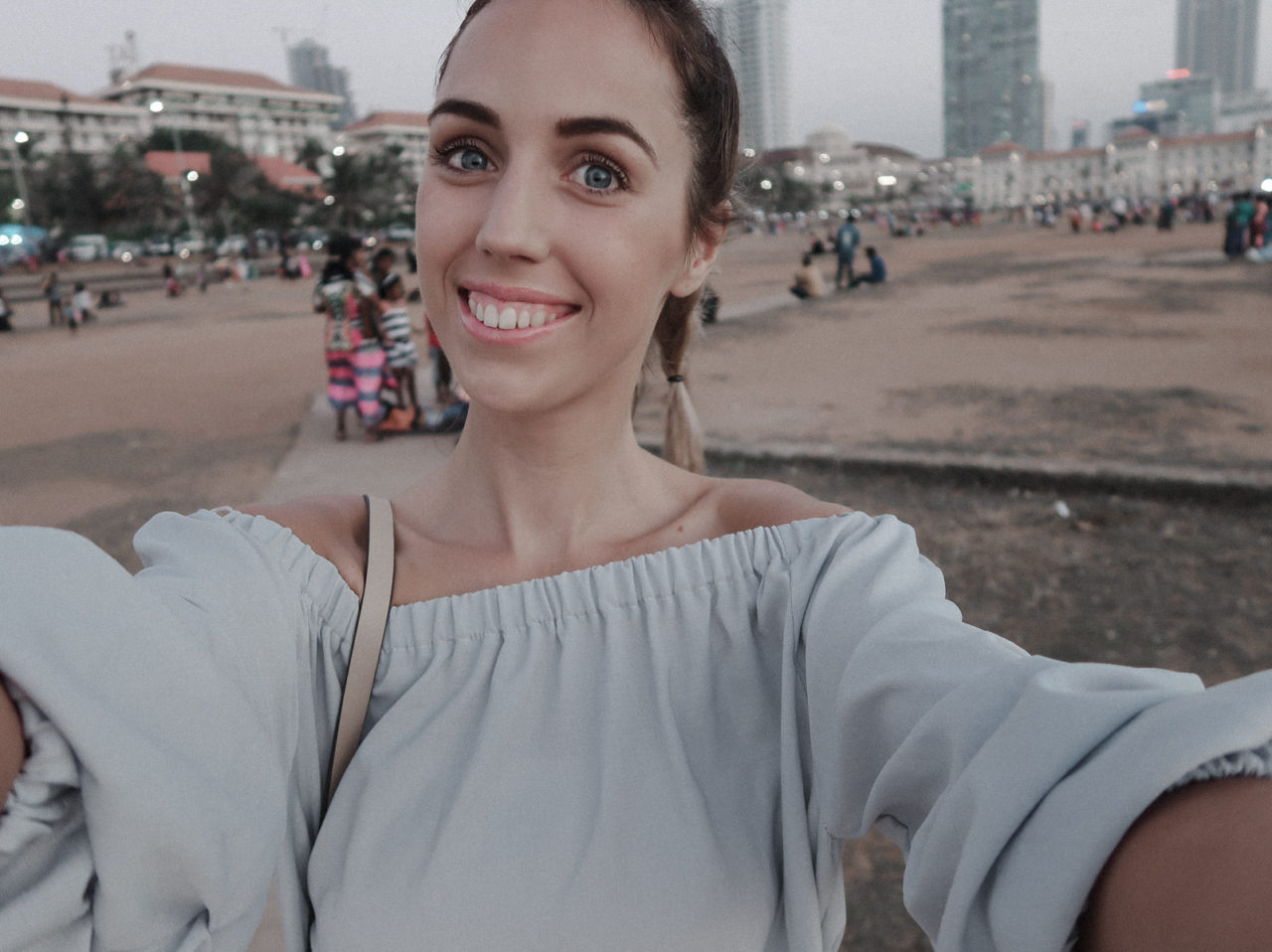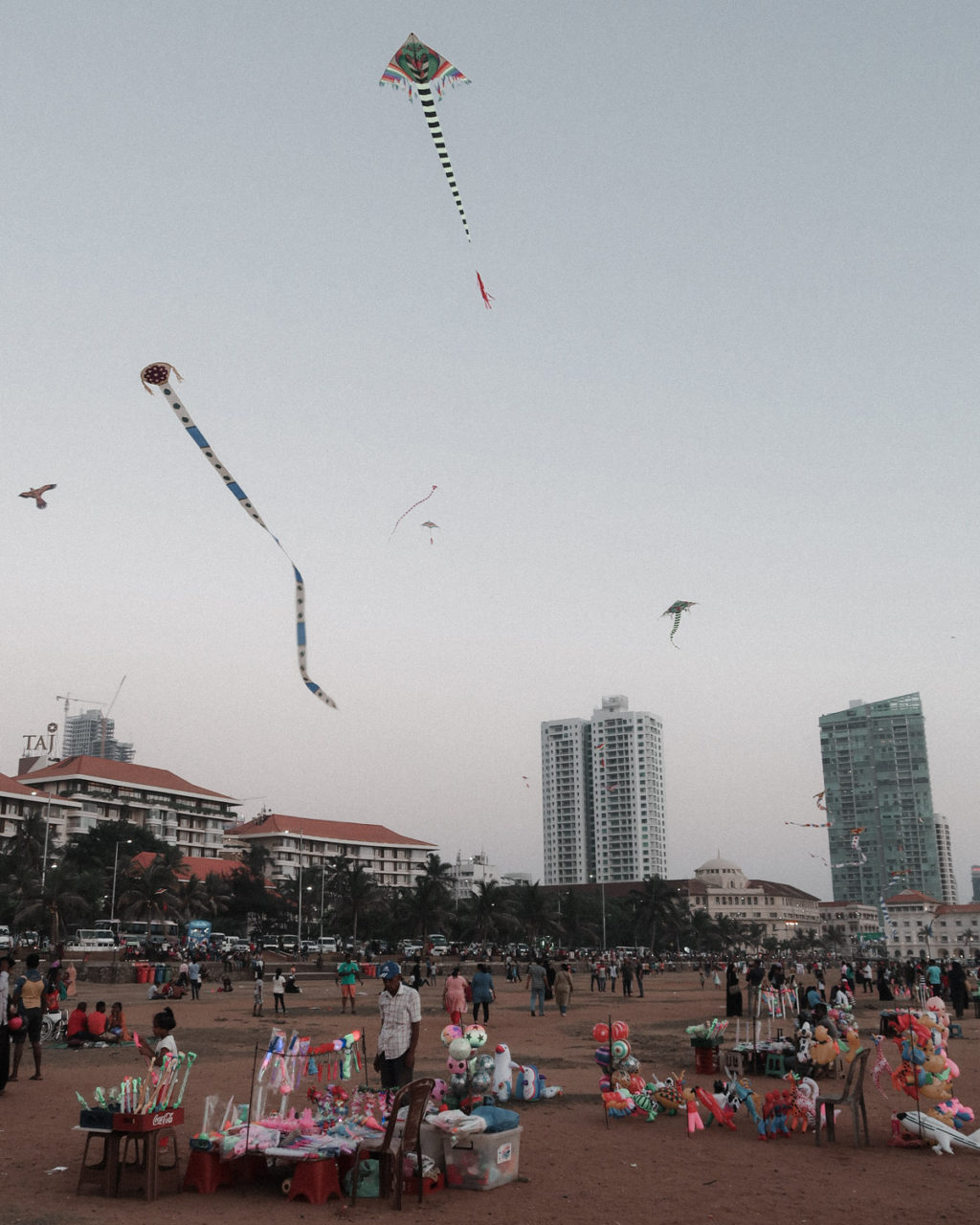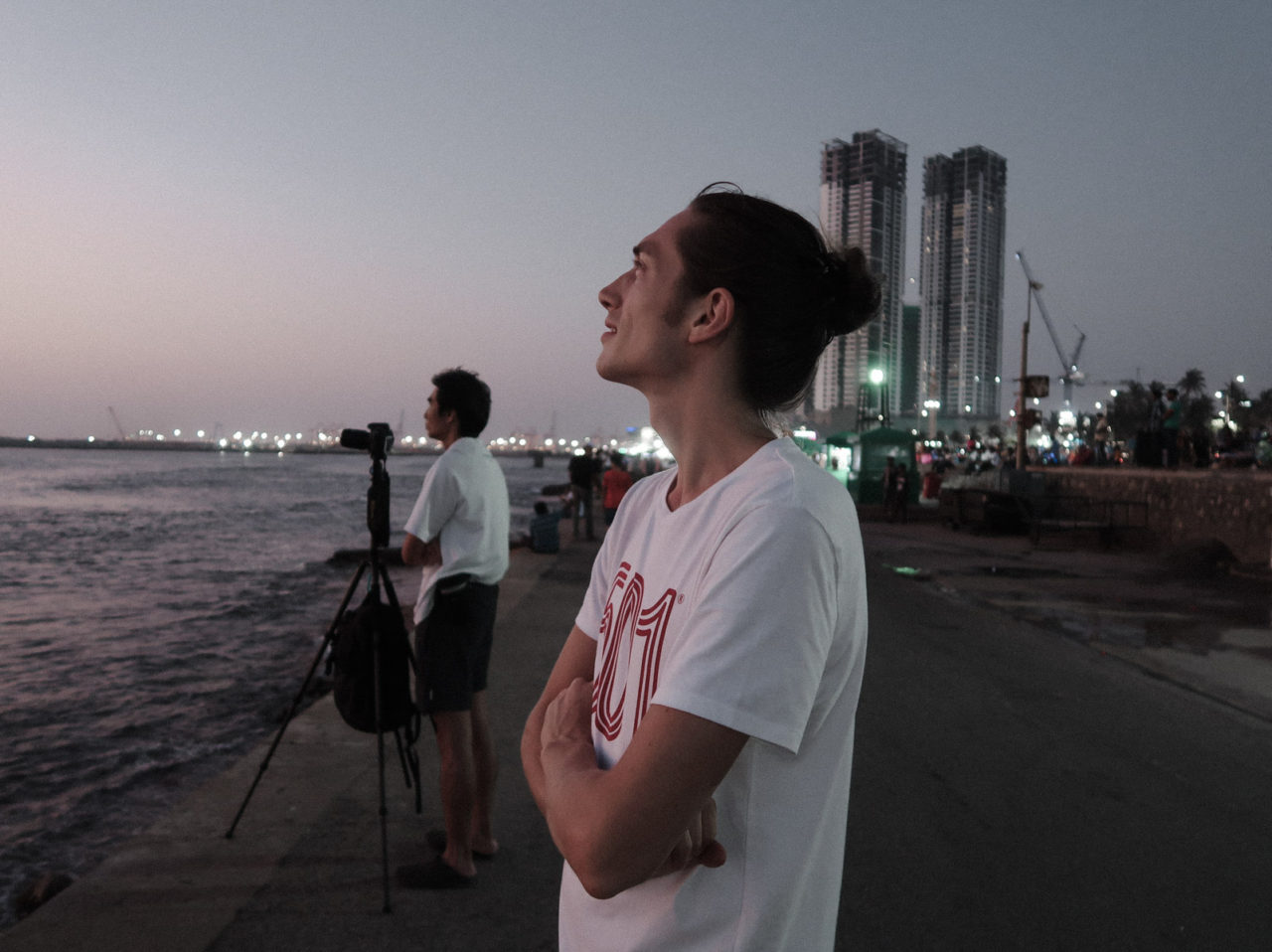 Alle vi har talt med, også her i Colombo, har anbefalet os at tage væk fra byen. Jeg kan godt se hvorfor, men de undervurderer absolut både deres og byens charme. Byen er ikke køn. Den er faktisk ved første øjekast lidt kedelig, men det vejer de lokale så rigeligt op for. Aldrig før er vi blevet taget så godt imod, som vi er blevet i dag her i Colombo. Der er ikke mange turister, og der er måske ikke meget at se, men det er afgjort en oplevelse, der er værd at tage med.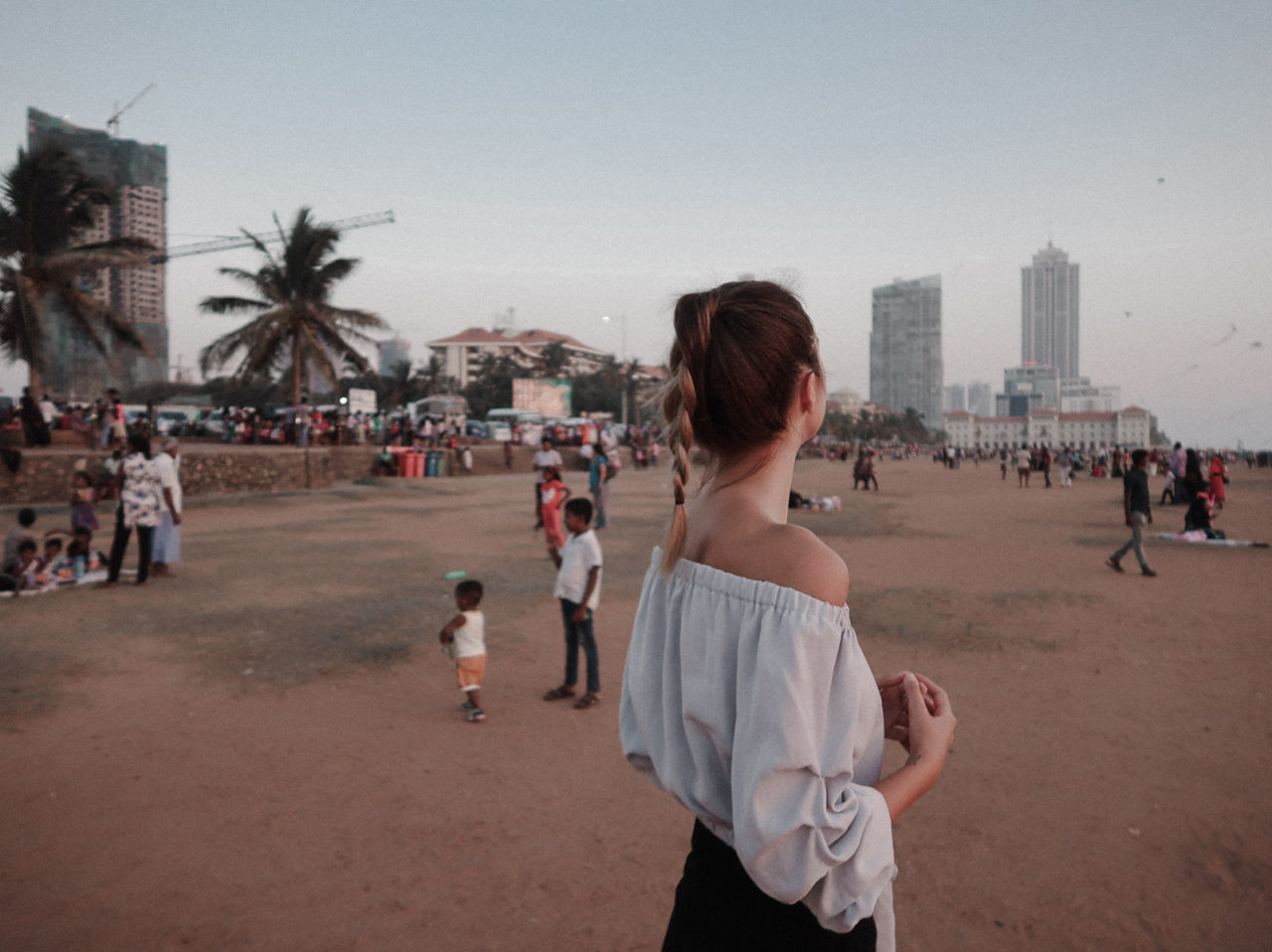 ---
PS. Husker du at følge med på
Instagram
? Du kan også følge bloggen via
Bloglovin
eller på bloggens
Facebookside
, som jeg opdaterer dagligt! Du kan også skrive en kommentar til dette indlæg – jeg svarer ALTID tilbage! :)