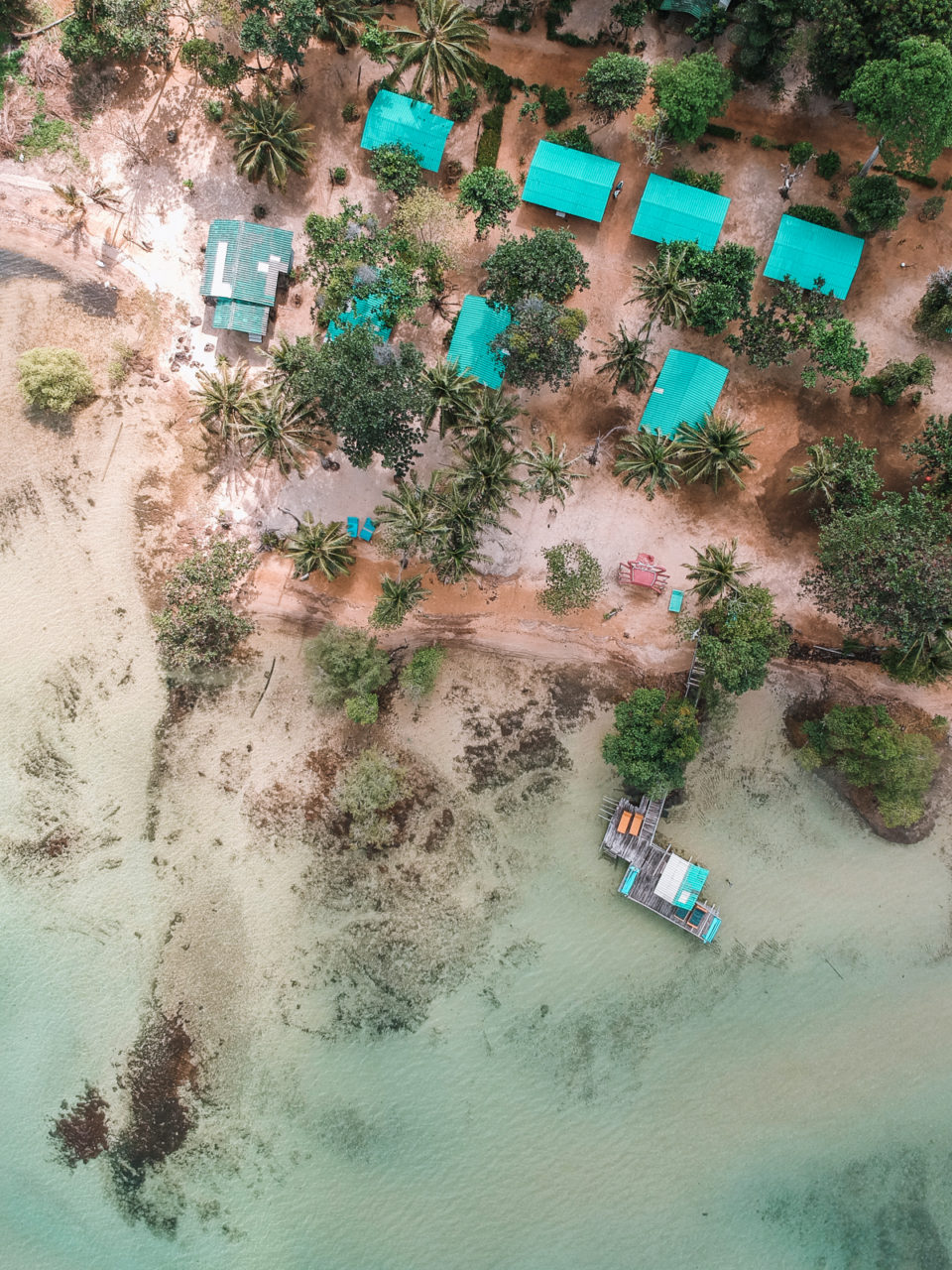 Hej piger!
Så er vi kommet til Koh Mak, og jeg har fået slappet så tilpas meget af til (10 minutter i en hængekøje gør underværker!), at jeg nu er klar med endnu en opdatering – faktisk havde jeg jo bestemt, at jeg skulle slappe HELT af om dagen her på Koh Mak, men jeg kan slet ikke vente med at dele det skønne sted, vi bor.
Vi var lige ved ikke at kunne komme til Koh Mak, fordi der ikke var noget ledigt i et prisleje, vi kunne være med på, men for et par dage tjekkede jeg så igen for en sikkerheds skyld, og vupti var der et værelse ledigt i 4 dage til bare 500 baht per nat, hvilket svarer til 100 kroner. Så det snuppede vi selvsagt med det samme!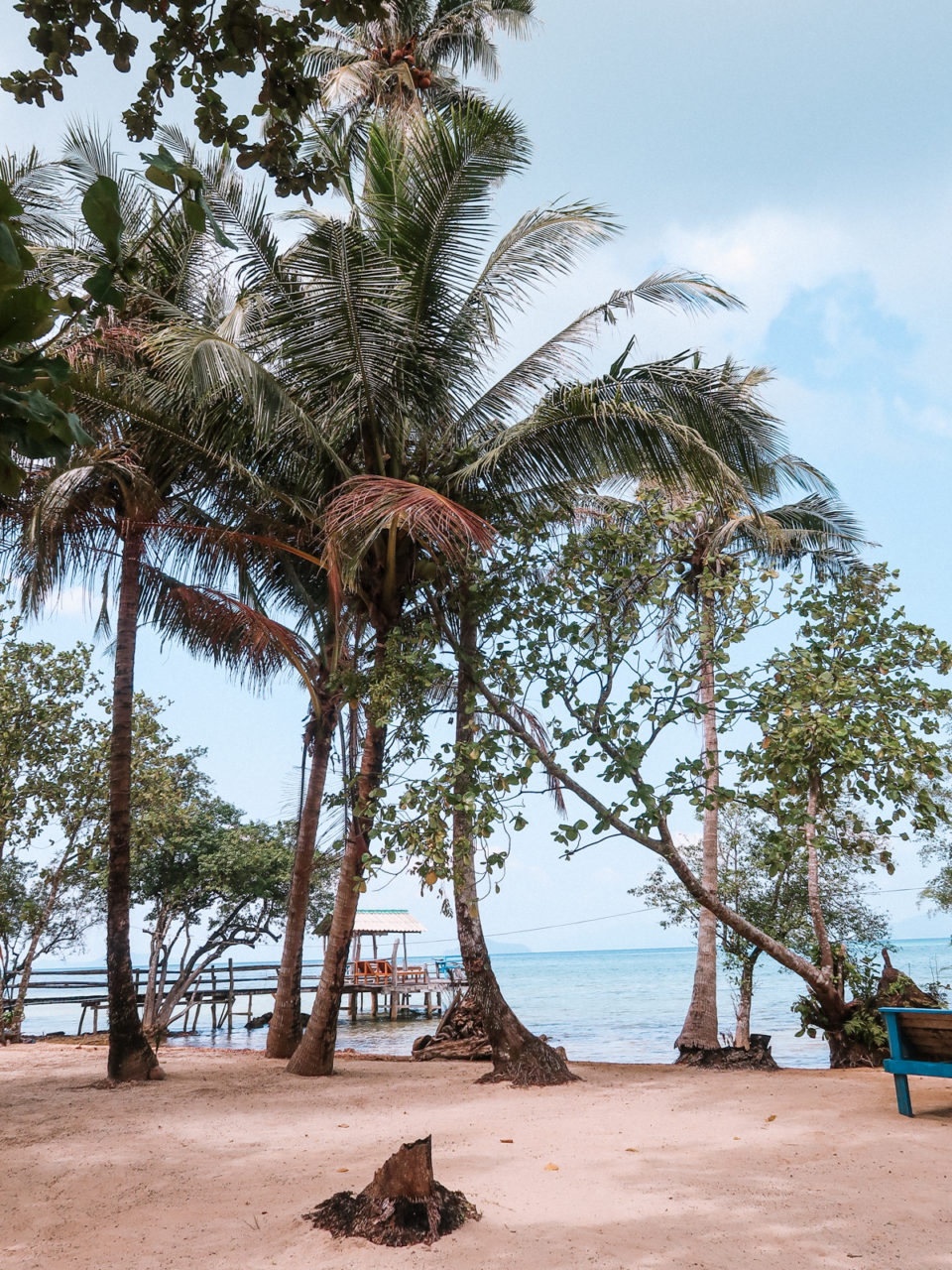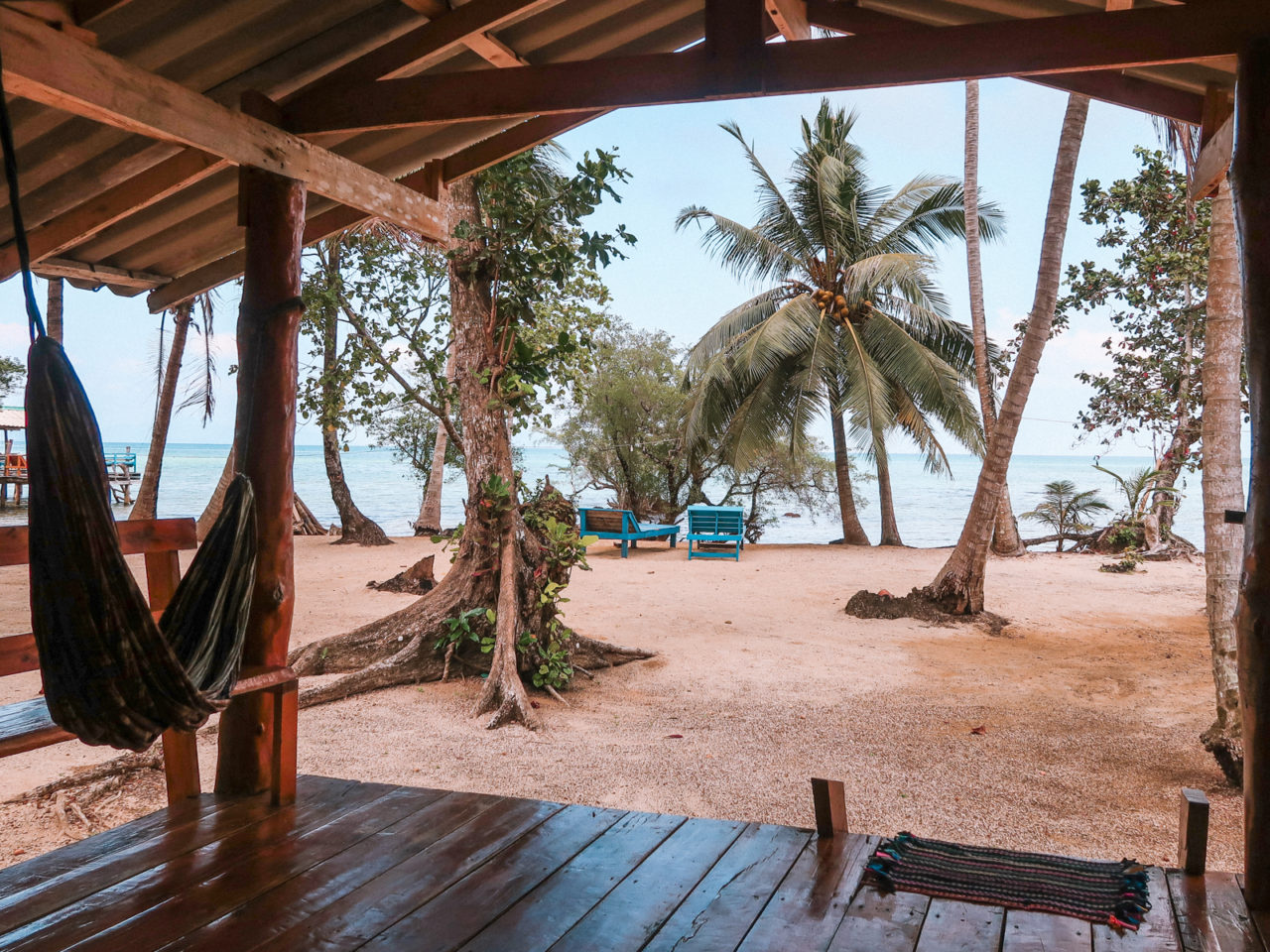 Vi bor et sted, der hedder Green View Resort – et temmelig isoleret sted på den lille ø, men det har sin helt egen strand, der er helt stille, og øen er så lille, at man nemt kan cykle rundt til de andre strande, hvor der er flere resorts og restauranter. Vi har ladet os fortælle, at Koh Mak skulle være noget helt særligt, fordi det er en lille ø, så endnu ikke er så udviklet, og derfor er der endnu ikke ret mange turister, der kommer her forbi.
Jeg skal nok fortælle mere om Koh Mak senere, når jeg lige har tilbragt mere end et par timer på øen, men lige nu skal det handle om vores lille slice of heaven!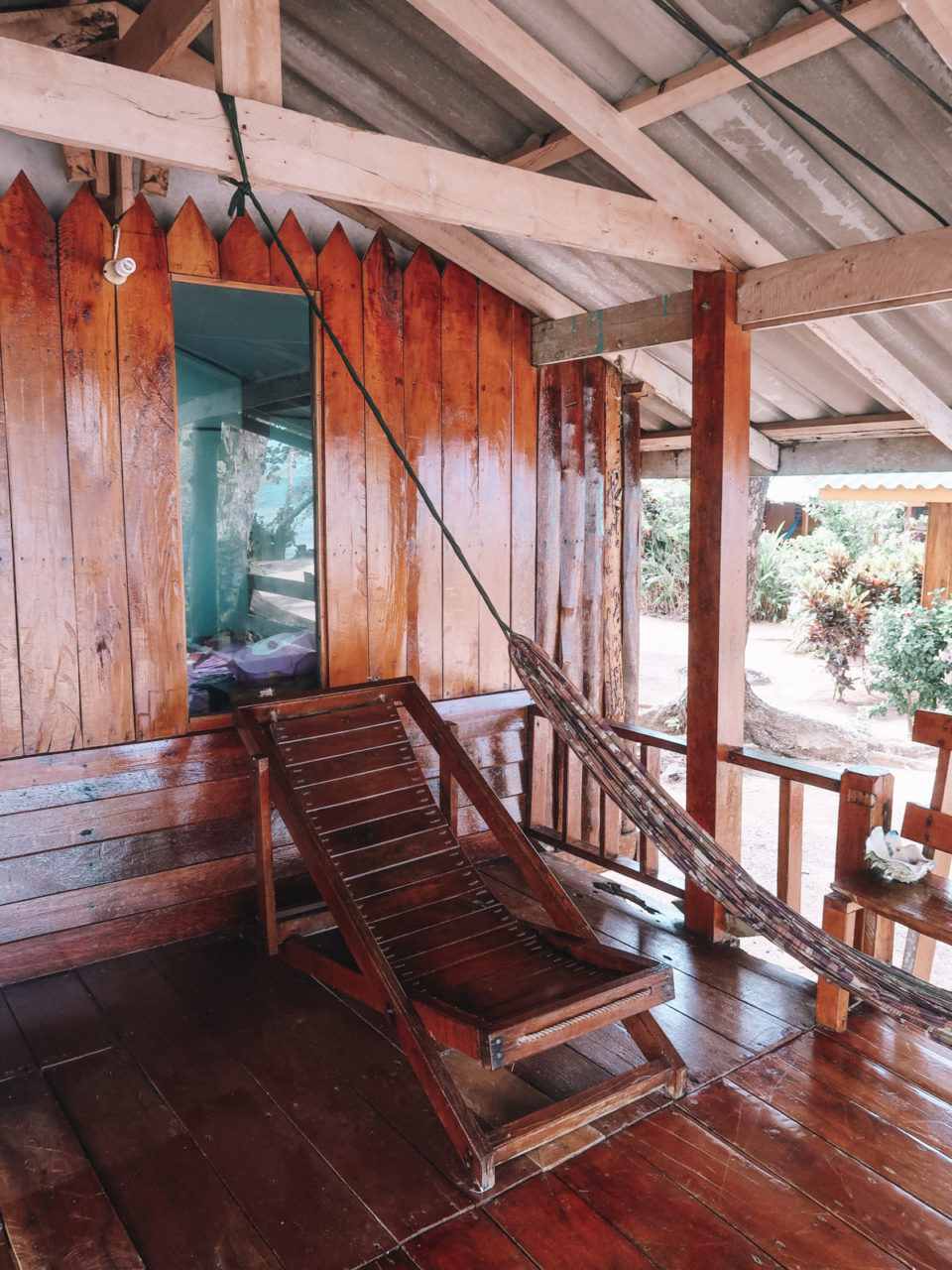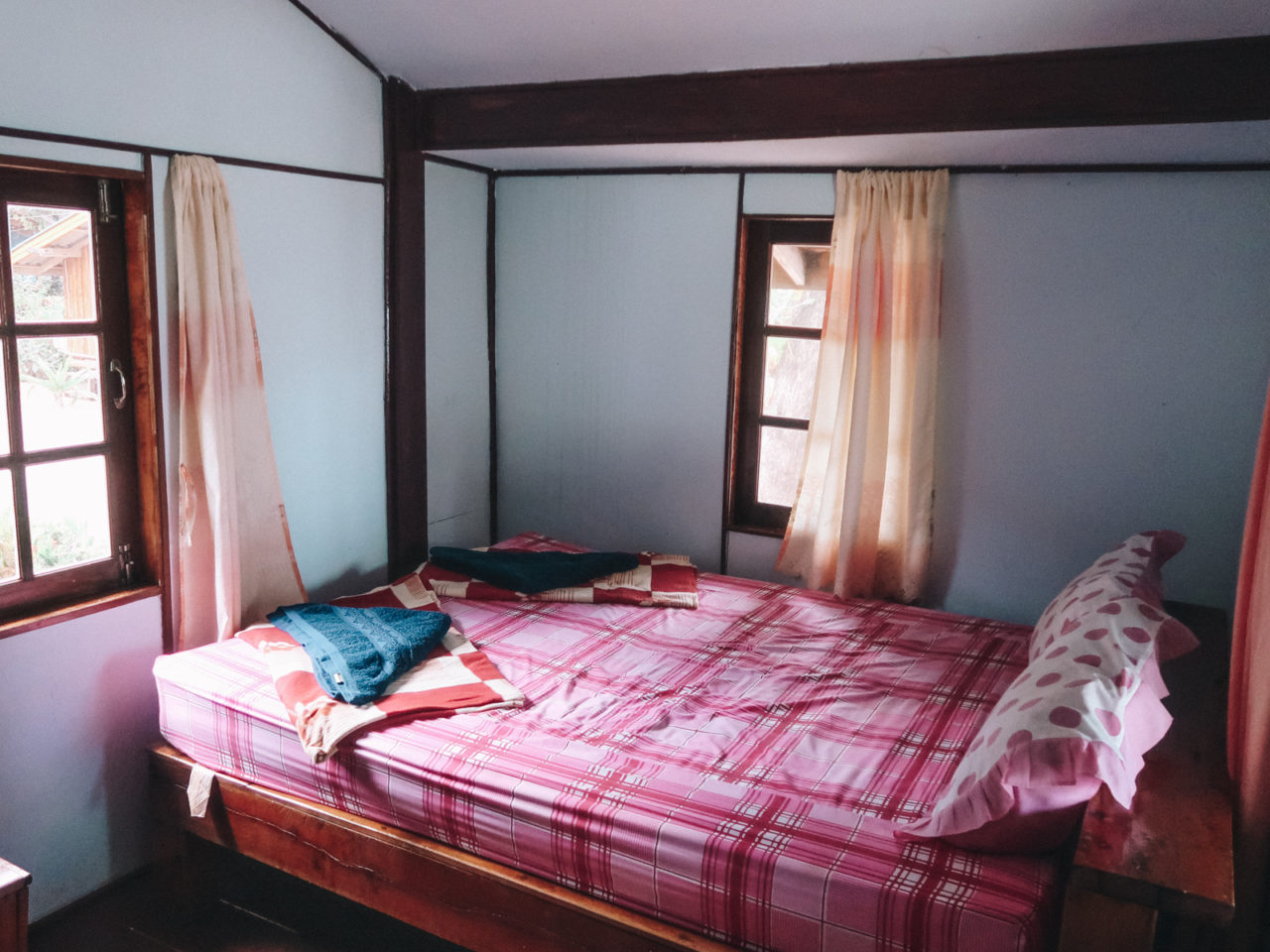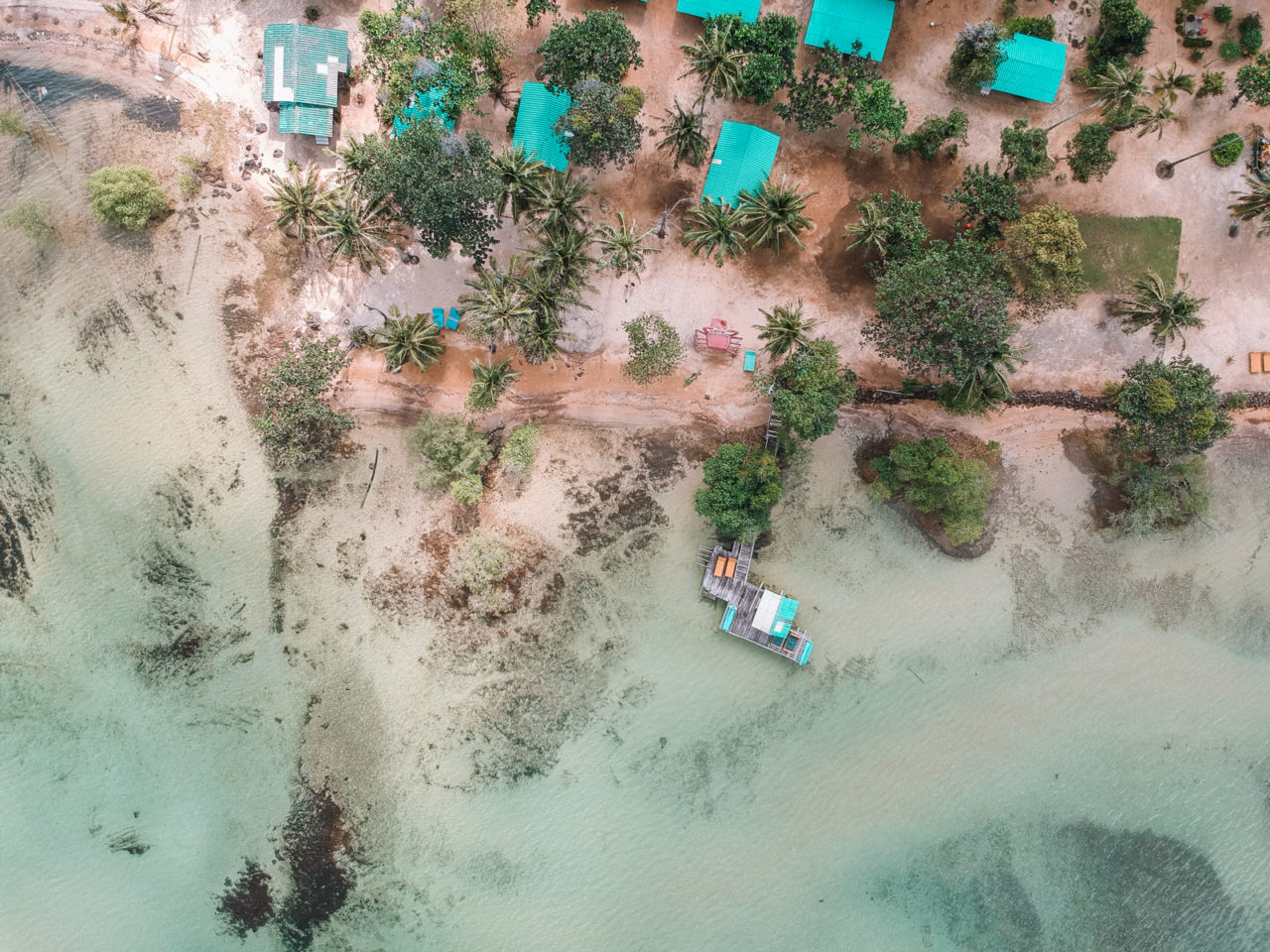 Jeg troede, vores værelse ville være noget værre bras, eftersom det er halv pris af øens næstbilligste resort, og vi havde forberedt os på lettere usle forhold og købt ekstra myggespray, hvis der nu skulle være huller eller revner i væggen. Ja, det er der virkelig mange steder. Men ikke her.
Der er gratis wifi, og selvom det ikke slår nogle fartrekorder, er det bedre, end jeg havde troet. Der er kajakker, man kan låne free of charge, og stedet tilbyder også scooterleje for omkring 200 baht (40 kroner) per dag. Lidt oppe ad vejen kan man leje cykler fra 50 baht per dag – og et eller andet får man behov for at leje, for der er ikke rigtigt noget i den umiddelbare nærhed af vores lille resort.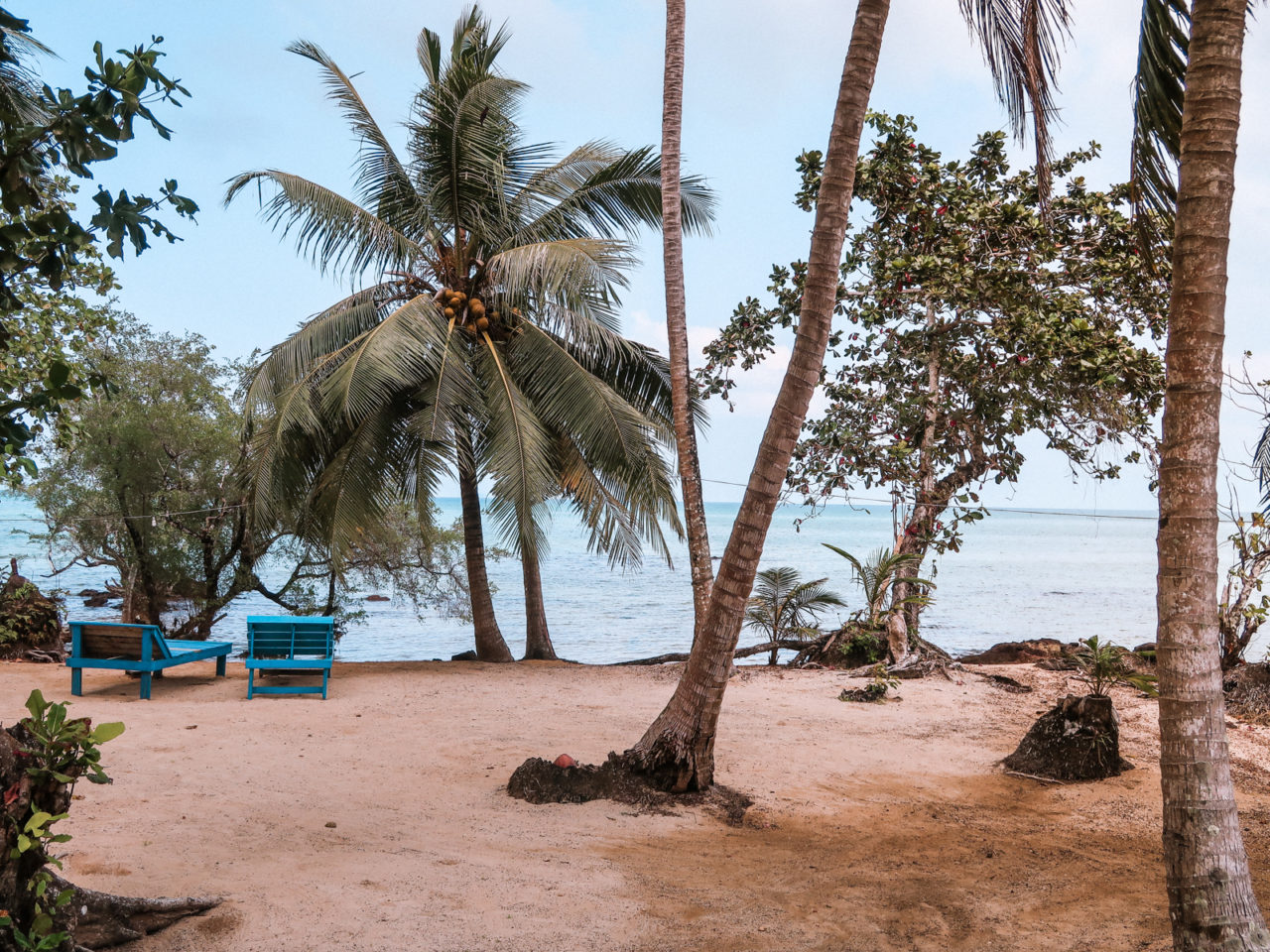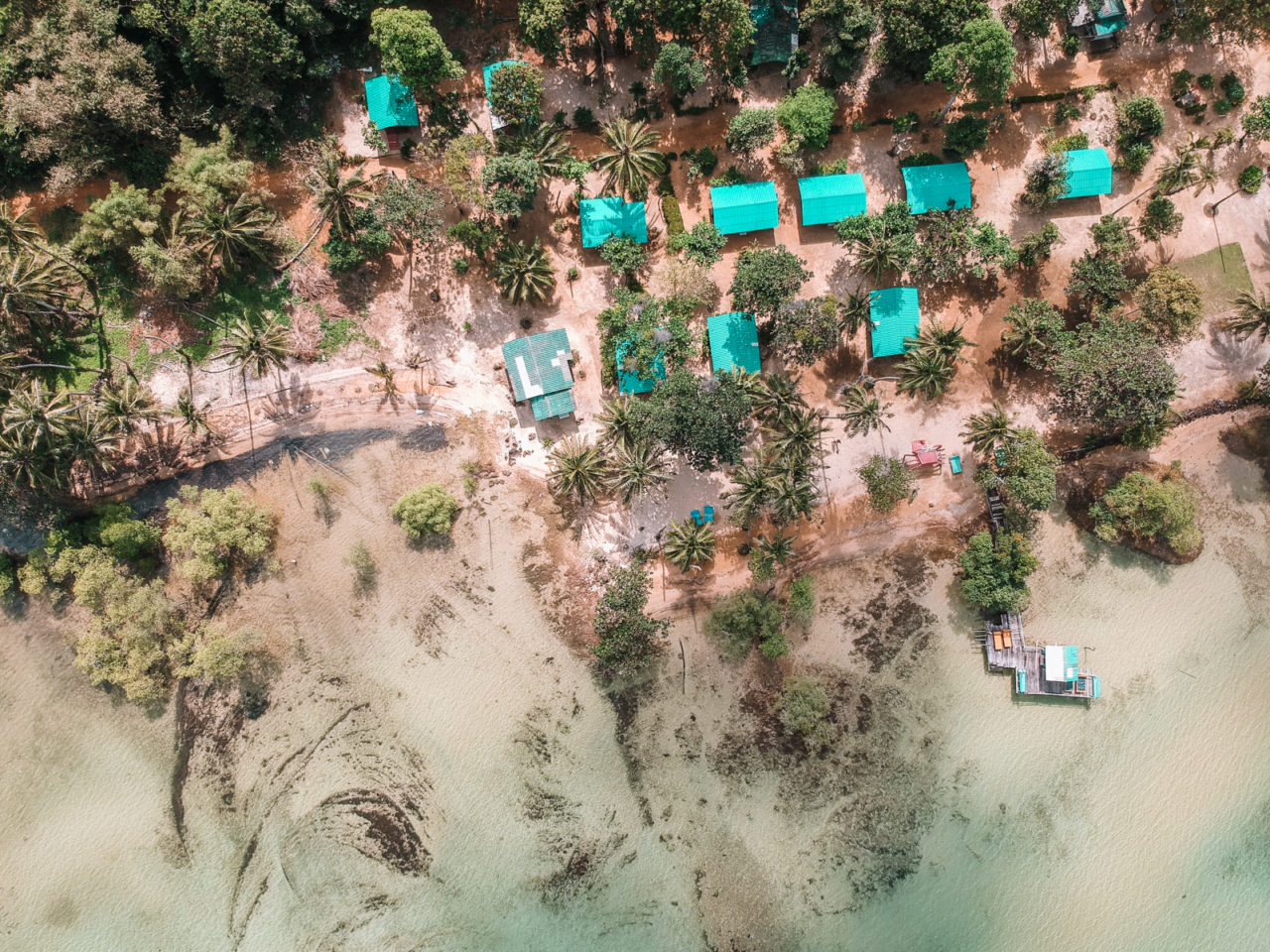 Vandet er krystalklart, og selvom der er lidt sten og klipper i strandkanten, er det en rigtig fin strand. Vores udsigt er formidabel – jeg troede, der var sket en fejl, da vi blev ledt hen til en bungalow i første række, men det var der heldigvis ikke.
Vi skal kun være her i fire nætter, for vi har efterhånden været længe væk fra vores fine lejlighed i Chiang Mai, og om en uges tid lander min far herude, så der har vi tænkt os at være tilbage i virkeligheden igen. Hvis I har nogle anbefalinger til Koh Mak (oddsene for at nogle af jer har været her er nok ikke ret gode, eftersom det som sagt ikke er en ø, ret mange besøger), er jeg lutter øren!
Jeg regner med at filme alle dagene her på øen, så I kan se, om det er et sted, I har lyst til at skrive på jeres rejseliste. Jeg har også filmet en del på Koh Chang, men på grund af de der opgaver har jeg endnu ikke haft tid til at redigere videoerne. De skal dog nok komme, og jeg glæder mig sådan til at dele dem med jer :)
---
PS. Husker du at følge med på
Instagram
? Du kan også følge bloggen via
Bloglovin
eller på bloggens
Facebookside
, som jeg opdaterer dagligt! Du kan også skrive en kommentar til dette indlæg – jeg svarer ALTID tilbage! :)