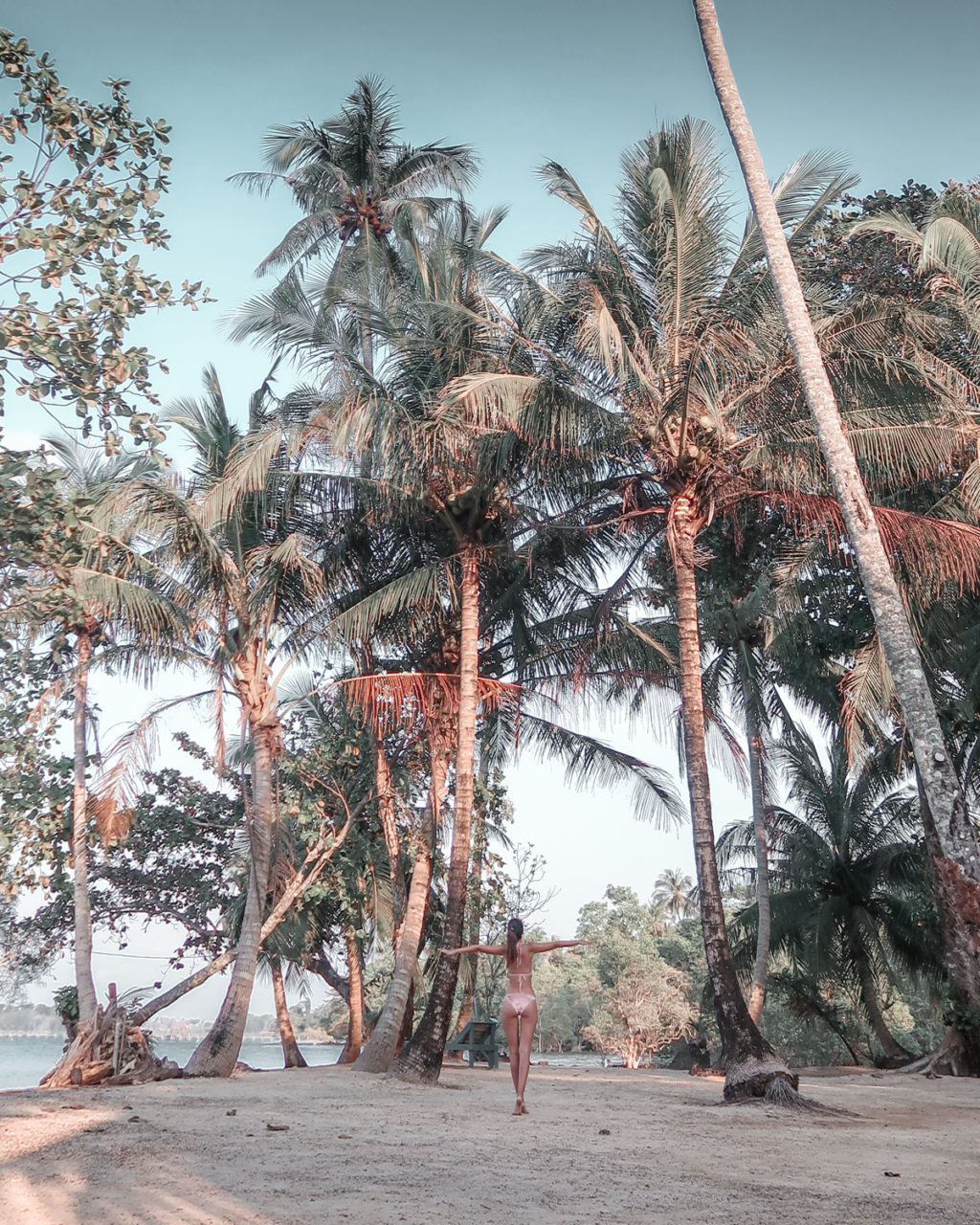 Glædelig forsinket jul fra et regnvådt og koldt Thailand. Det er sgu næsten som at være hjemme.
Jeg håber, I har haft nogle skønne juledage i godt selskab, at I har spist fremragende julemad, pakket gode gaver ud og sunget med på både salmer og sange!
Vores jul var noget utraditionel. Det har den det jo med at være, når man holder den i Thailand.
Vi fik for eksempel mexicansk mad i stedet for den traditionelle julemiddag. Det er sært. Til gengæld har jeg endelig fået indført konceptet "julenachos", og det har faktisk manglet i mit liv.
En julemiddag bestående af nachos med bønner, salsa, jalapenos og to slags vegansk ost – det nok noget, de færreste ville bytte julemaden ud med, men det var nu godt alligevel.
Min far ændrede sin billet og fløj herud for at holde jul med os, så lidt familiehygge har vi haft. Vi legede pakkeleg og hørte julesange, mens vi spiste marcipansnitter og Rittersport. Solen skinnede, men lige for tiden er nætterne kolde (ned til 12 grader), så poolen var alt for kold til, at vi kunne plaske julen ind, og derfor blev det i stedet til en julefodmassage. Endnu et koncept der kan anbefales.
Og er det så fedt at holde jul i Thailand? Vi har gjort det to år i træk, og selvom i år afgjort var bedre end sidste år, må jeg blankt erkende, at jeg absolut hellere ville være i Danmark og hygge med hele min familie. Sidste år lovede vi os selv at være hjemme til jul i år, og det gik ikke så godt med det, men nu lover vi os selv det endnu engang, og så bliver 2018 forhåbentlig året, hvor vi igen får brunede kartofler og risalamande.
Jeg håber, I har haft en dejlig jul, uanset hvor i verden I befinder jer :)
---
PS. Husker du at følge med på
Instagram
? Du kan også følge bloggen via
Bloglovin
eller på bloggens
Facebookside
, som jeg opdaterer dagligt! Du kan også skrive en kommentar til dette indlæg – jeg svarer ALTID tilbage! :)