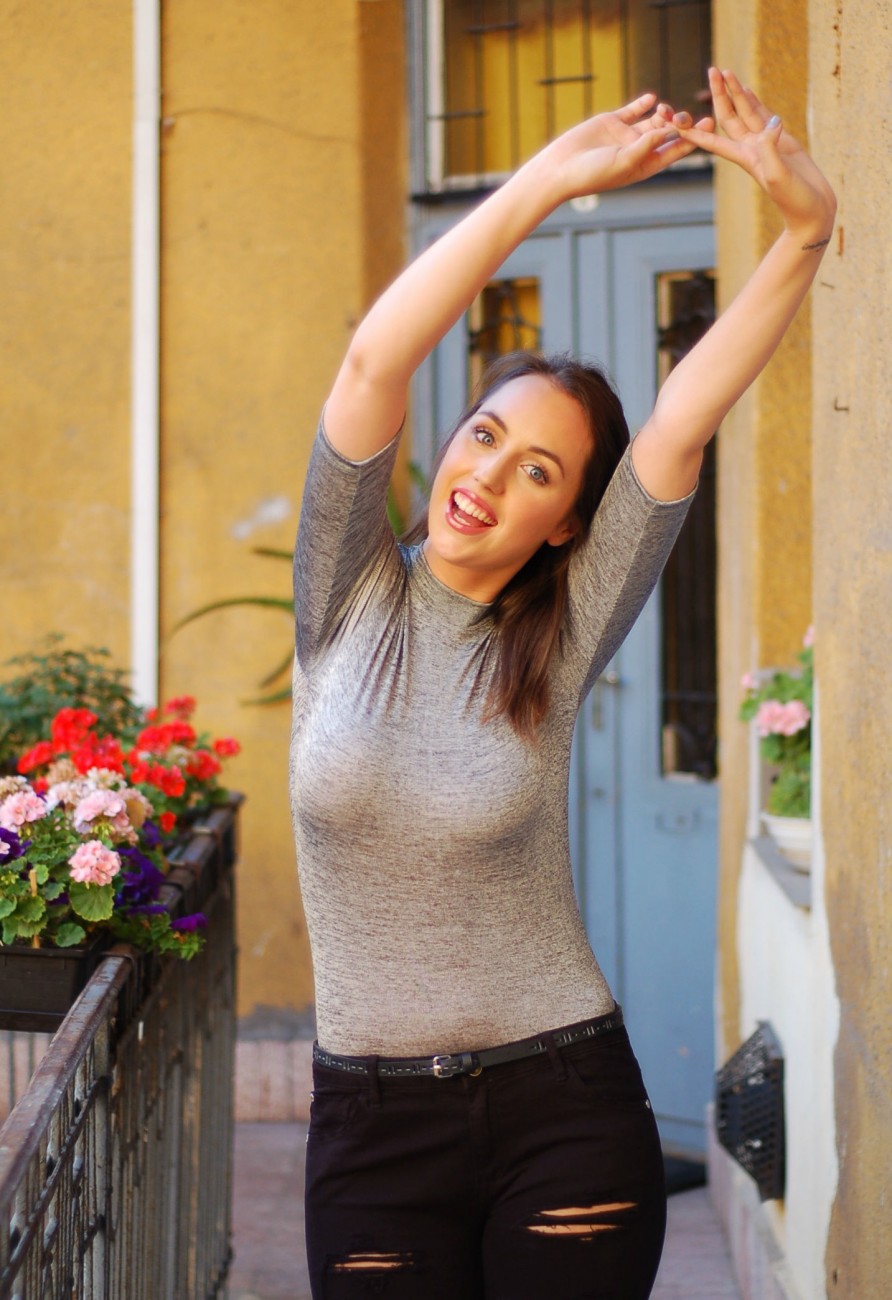 Hello girls (and the occasional gent)!
Jeg har været (frivilligt) lukket inde i lejligheden siden lørdag, hvor jeg har arbejdet på et par forskellige projekter. Jeg har selvfølgelig været ude og trække luft (og med luft mener jeg margherita, pasta og burger), men ellers er der ikke sket det store. Det var selvfølgelig også en del af planen og meningen med at tage af sted så længe, men jeg kan alligevel ikke sige mig fri for en smule dårlig samvittighed over ikke at have været ude og opleve noget. Ja, det er den omvendte verden hernede.
Så i aften, projekter eller ej, har vi besluttet os for at holde helt og aldeles fri, og det har vi tænkt os at gøre på toppen af en høj bygning. Med øl. Og drinks. Og solnedgang. Oh boy, ain't life sweet?
I dag er der "kun" to uger tilbage, og tiden er bare fløjet forbi os. Vi har oplevet en masse, men jeg tror snildt, vi begge kunne bruge en 3-måneder på at hygge hernede. På torsdag kommer min far og min lillebror, og så skal de ud og se alt det bedste, Buda har at byde på (det meste af det ligger i Pest, men det lyder så træls). Spoiler: Det involverer ofte mad. Og øl. For hernede sælger (og vist endda brygger) de en af mine absolutte yndlingsøl: Dreher. Og til 10 kroner glasset er det da en chance, man ikke må forpasse.
Nu skal vi af sted. Jeg er i skrivende stund iklædt sættet på billedet (der vitterligt er taget for 10 minutter siden), men jeg har det lidt stramt med de numsestreger, sådan en bodystocking kan lave, så jeg ender sgu nok med at skifte enten den eller båvserne. Og øv, for jeg synes, det er et fint sæt. Ikke mere rablen fra mig, himlen kalder, og solnedgangen venter ikke på nogen (slet ikke hernede, hvor det bliver mørkt, før man kan nå at sige zenit).
Jeg håber, I alle nyder sommervejret derhjemme. Her er det kommet tilbage med fuld styrke, og Mathias bliver ved med at fortælle mig, at jeg har lidt sved på overlæben. Frækt, I know.
---
PS. Husker du at følge med på
Instagram
? Du kan også følge bloggen via
Bloglovin
eller på bloggens
Facebookside
, som jeg opdaterer dagligt! Du kan også skrive en kommentar til dette indlæg – jeg svarer ALTID tilbage! :)