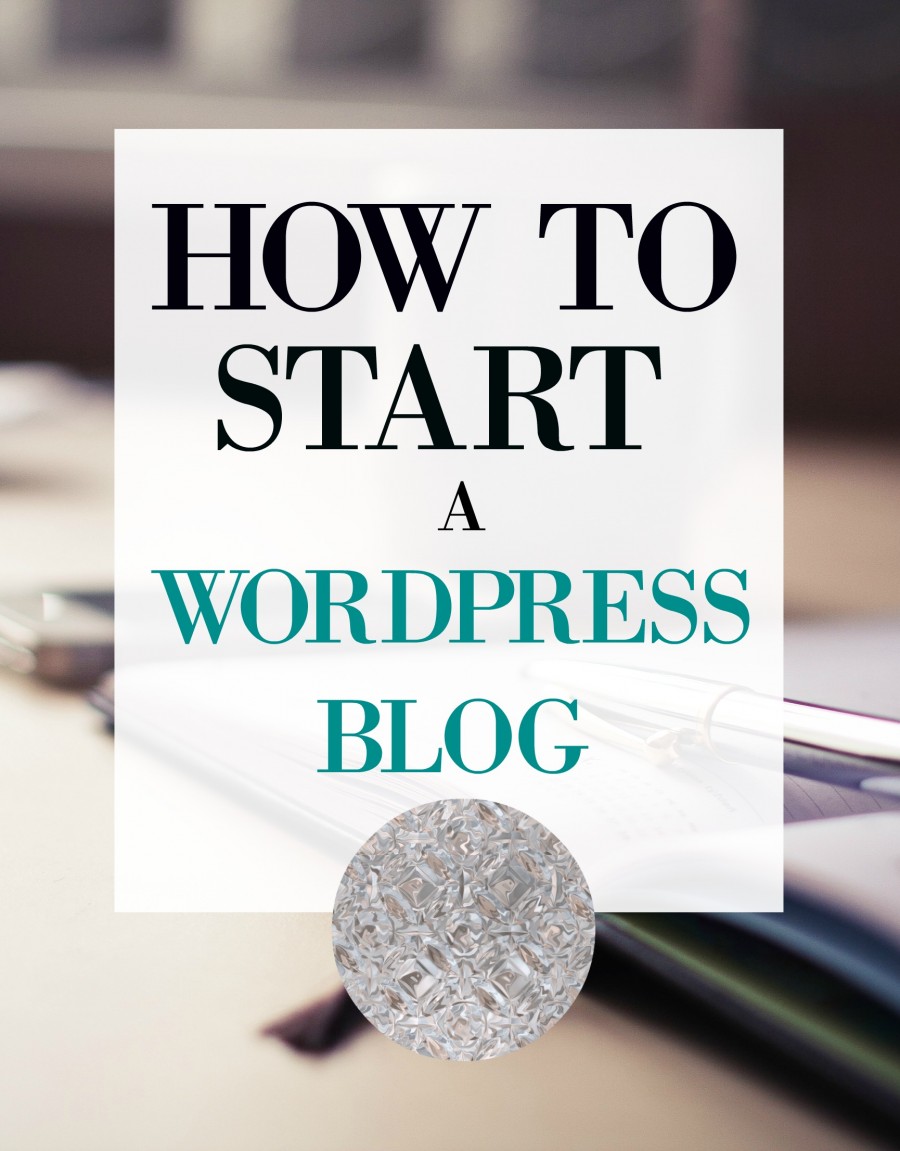 På det seneste er der flere af jer, der har spurgt ind til, hvordan jeg har lavet min blog. Jeg er rigtig glad for, at I spørger – både fordi jeg er svært glad for den menneskekontakt, jeg kan have gennem min skærm, mens jeg sidder i sofaen og spiser posevis af Polly fra Cloetta, men også fordi jeg sgu ikke kan sige mig fri for at være lidt beæret. There, I said it. Og nu runger "You're so Vain" i mit hoved, så lad os komme videre i en ruf!
I dag vil jeg svare alle på én gang, og så tilsætter jeg lidt ekstra tips og tricks, så det bliver en vaskeægte ordfest, hvori jeg blandt andet afslører, hvad bloggen kunne have heddet.
Hvis du lige starter ud og måske ikke har de store ambitioner med din blog, er der flere gratis muligheder. Min første blog lavede jeg med blogger, og det var jeg dengang fint tilfreds med. Efter et stykke tid fik jeg dog lyst til noget nyt og begyndte forfra hos bloggersdelight som betalende plus-blogger, men efter et halvt års tid skiftede jeg over til min helt egen wordpress-blog, så jeg kunne have fuld kontrol med design, reklamer osv. Det er meget en smagssag, men der er mange fordele ved at have en "self-hosted WordPress blog" – altså en wordpressblog på eget domæne og med eget webhotel. Man har frihed til at gøre, hvad man vil med hensyn til både design, reklamer, plugins og meget andet, som man ikke på samme måde har mulighed for på en blogspot-blog eller hos et blogfællesskab, og det er slet ikke så dyrt, som folk tror. Selvfølgelig kan både de gratis muligheder og blogfællesskaberne være det helt rigtige valg for nogle, men umiddelbart foretrækker jeg at have 100% kontrol over min blog. Nå ja, og så er der da heller ingen, der har inviteret ;)
Lately, several of you have asked me how I made my blog, and today I'm guiding you through the whole thing.
If you are just starting out and don't have a great ambitions for your blog, there are several free options. My first blog I created with Blogger and I was quite happy with it even though I found the design somewhat limiting. After a while I wanted to start fresh with a new blog, and that's when I switched to a self-hosted WordPress blog. I wanted to be in complete control over my own little space on the interwebs – design, advertising, etc. It is very much a matter of preference, but there are many advantages to having a self-hosted WordPress blog – ie a WordPress blog on your own domain hosted by you. You have the freedom to do what you want in terms of both design, advertising, plugins, widgets and many other things that are not readily available on blogger or a free WordPress blog.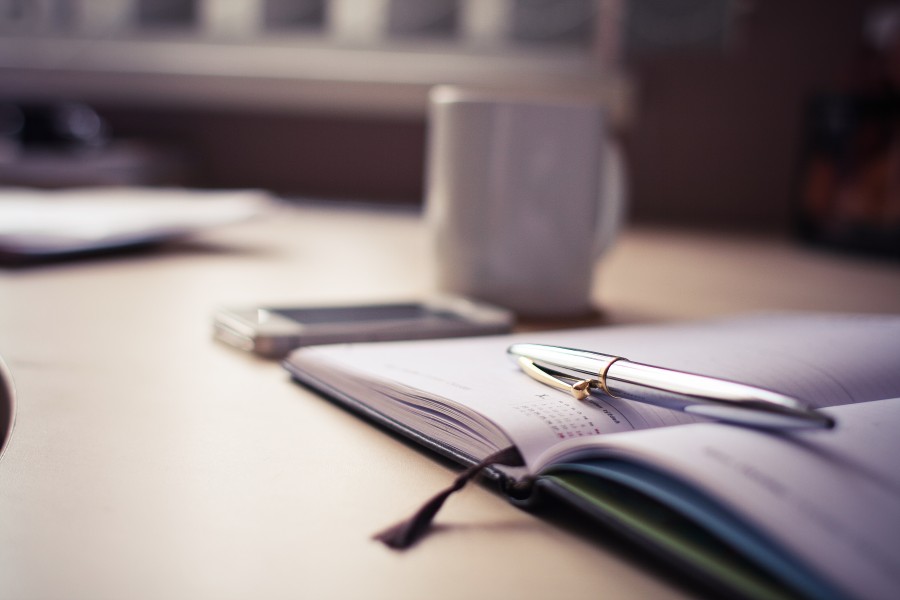 Lav en blog
Når du starter en wordpress-blog, er der 3 vigtige ting at tænke på:
Navn (domæne)
Webhotel
Design
Først når de 3 ting er på plads, kan du begynde at blogge. Navnet vil jeg ikke hjælpe ret meget med i dag, for det kunne der skrives mange kapitler om i sig selv. Jeg vil dog foreslå dig at undgå æ,ø og å og holde dig til de populære endelser: .dk til en dansk blog og .com til en international blog. Det er bare nemmere at huske på den måde.
Jeg satte mig med en kuglepen og en notesblok, og så skriblede jeg ellers navne ned, indtil det rigtige endelig stod der. Jeg var forbi MANGE navne, og jeg var en my fra at kalde bloggen "The Good Ship Lollipop" efter en Shirley Temple-sang. Det er jeg fint tilfreds med, at jeg ikke gjorde, men det er bare et eksempel på, hvor vidt jeg kom omkring. Jeg kan huske, min mor foreslog "girl in the mirror" som et (lettere uoriginalt) twist på MJ's sang, hvilket lærte mig, at Britney rent faktisk har skrevet sangen Girl in the Mirror.
Pointen er: Brainstorm, brainstorm, brainstorm. Og sørg så for at google navnet, før du lægger dig endeligt fast på det. Britney har virkelig lavet mange sange.
Alternativt kan du bare bruge dit eget navn, hvis folk kan stave til det. Dér var jeg ikke så heldigt stillet.
Min gamle blog hed SkriftLi, fordi jeg hedder Anne-Li, godt kan lide at skrive og elsker puns. Det viste sig at være et godt navn, som folk havde let ved at huske.
Domæne og Webhotel
Når du har fundet et godt navn, er det på tide at købe domæne og webhotel. Jeg bruger selv UnoEuro, og jeg har aldrig haft problemer med dem. Det er desuden den billigste mulighed, jeg nogensinde er stødt på, så det kan nærmest ikke blive bedre. Det koster 1 euro om måneden + moms for deres bronzesuite, som er mere end rigeligt til nye bloggere (jeg kører stadig med den), og så kommer domænets pris oveni, men det koster ikke alverden.
Jeg gav omtrent af med 300 kroner inklusiv oprettelsesgebyr, da jeg oprettede gownsandroses.dk – og så er der betalt for det første år.
Jeg har desuden fået en rabatkode til jer, så I kan få 3 af årets måneder gratis! Jeg ville ønske, jeg havde set den, før jeg blev kunde hos dem, for den er desværre kun til nye kunder. Så husk at indtaste kodenTFKXZA og spar 25% på webhotellet :)
Når du har indtastet dine personlige oplysninger i bestillingsformularen, kommer du til en side, hvor du skal vælge mellem en række produkttyper. Sørg for at krydse af i PHP, da det er det, du skal bruge sammen med WordPress! På samme side kan du indtaste din kuponkode til 3 måneders gratis webhotel, så der skriver du bareTFKXZA. 
Dernæst er det meget lige ud af landevejen med betalingen. Hvis du har valgt et .com-domæne, får du adgang med det samme (de siger, det kan tage op til 24 timer – for mig tog det 2 minutter), men hvis du har valgt et .dk-domæne, skal det registreres hos DK-Hostmaster, som sender dig en mail, som du får inden for 24 timer (der gik vist 47 minutter).
Når du har fået adgang til din nye hjemmeside, klikker du dig ind på kontrolpanelet, finder punktet "1-click-installation" i menuen til venstre og vælger WordPress. Sværere er det faktisk ikke at oprette din helt egen wordpress-blog:)

SET UP YOUR BLOG
When you set up a self-hosted WordPress blog there are 3 things you need to consider:
Name (domain)
Hosting
Design
Only when these three elements are in place, can you begin blogging. Today I'm not going to discuss the name of your blog. However, I would suggest you stick to the popular endings: .com for an international blog, .dk for a Danish blog and so on. It's just easier to remember that way.
I sat down with a pen and a notepad and then I just started scribbling names down until the right one was there. I considered a bunch of names, but as you can see I ended up with GOWNSANDROSES. I actually considered naming my blog "The Good Ship Lollipop" after a Shirley Temple song, but I'm so glad I didn't. My mother suggested "Girl in the Mirror" as a (slightly unoriginal) play on the Michael Jackson song. I didn't really care for that name, but i checked it out anyway and it turned out it was the title of a Britney Spears song, and I scratched it for good.
The point is : Brainstorm, brainstorm, brainstorm. And remember to google the name before you decide to you use it. Britney has made a lot of songs.
DOMAIN AND HOSTING
When you've found a name it's time to purchase your domain and hosting. I use UnoEuro and have never had any problems with them. It's the cheapest option I've encountered – it's perfect. For only one euro a month you get their so-called "bronze suite" which is more than enough for new bloggers. You will also have to pay for your new domain, but that's usually not more than 10 pounds or so.
All in all, I paid £30 (including the setup fee) for the first year.
I have also received a discount code for you so that you can get 3 of the 12 months for free! I wish I had seen it before I registered, because it only works for new customers. Be sure to enter the codeTFKXZA and get 25% off hosting :)
After entering your personal information in the form, you enter a page where you must choose between several types of products. Be sure to tick PHP! You need this if you want to install WordPress. On the same page you can enter your voucher for 3 months of free hosting, so just type TFKXZA.

The payment is very straightforward. If you have selected a .com domain, you will get access to it almost immediately ( they say it can take up to 24 hours – for me it took 2 minutes)
Once you have accessed your new website, find the Control Panel, choose "one -click installation" in menu on the left side of your screen and select WordPress. It's that easy. Now you have your own self-hosted WordPress site.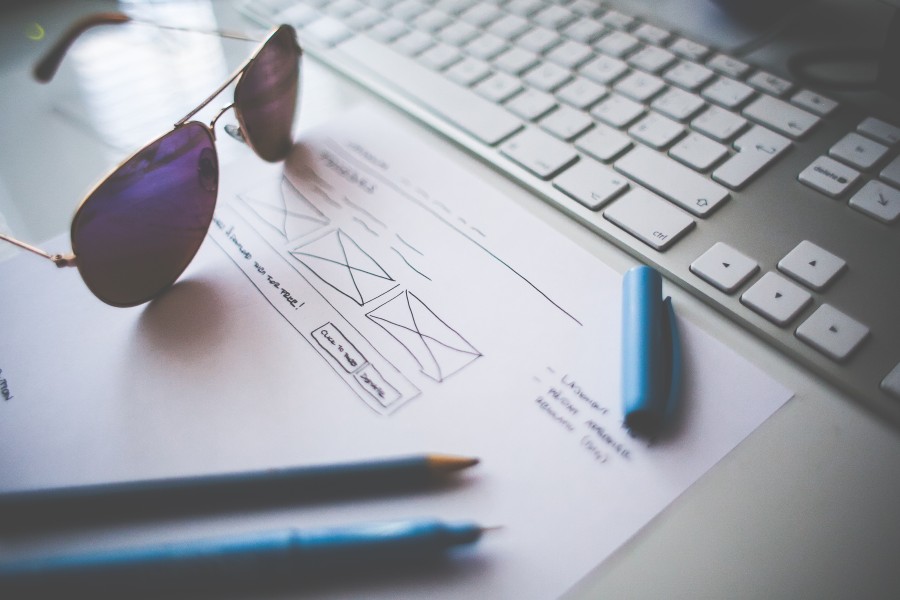 Opsætning og Design
Nu begynder det straks at blive sjovere! Det er nu tid til at beslutte dig for, hvordan din blog skal tage sig ud. Mulighederne er uendelige, og det er det første skridt på vejen til at gøre din nye blog til din helt egen.
Først og fremmeste skal du vælge et tema, du ønsker at installere på din blog. Der findes mange gratis temaer at vælge imellem, men jeg kunne ikke finde nogen, der passede til det, jeg ville have min blog til at være, så jeg endte med at kaste nogle penge efter et flot design.
Mit design er fra Bluchic. De har en række fantastiske temaer, og jeg sad i timevis, før jeg endelig besluttede mig for at vælge deres Isabelle-tema. Det kostede 79$, men ændringsmulighederne er mange, så jeg regner med at kunne have det i mange år. Indtil videre har jeg haft det i halvandet år. Jeg har varieret det et utal af gange, og jeg er stadig glad for det! Det kan desuden installeres på op til 5 hjemmesider, så da jeg oprettede bloggens engelske pendant (der er lidt influenzaramt for tiden), havde jeg ingen udgift til design.
Da jeg skulle vælge tema, var noget af det vigtigste for mig, at det skulle være nemt at arbejde i, da mine tekniske evner kunne ligge på et meget lille sted. Jeg har øvet mig en del siden dengang, men jeg er stadig meget glad for, at det er så relativt brugervenligt!
Derudover er Bluchic-folkene rigtig flinke til at hjælpe, hvis man støder ind i problemer. De par gange, jeg har kontaktet dem, har de svaret tilbage med en løsning inden for en enkelt arbejdsdag.
Der er flere sider, der sælger fine wordpress-temaer, men Bluchics enkle og feminine temaer er min klare favorit!
Now the fun part begins! It is time to decide what you want your blog to like. The possibilities are endless, and it is the first step on the way to personalising your new blog. First and foremost, choose a theme you want to install on your blog. There are many free themes to choose from, but I could not find any that suited what I wanted for my blog so I ended up throwing money after a great design. If you're an HTML wizard you can save the cash and make your own magic, but for most of us a pre-designed template is the best opportunity.
My design is from Bluchic. They have a number of fantastic themes, and it took me hours to decide on their Isabelle theme. It cost $79, but it's gorgeous and there are so many possibilities within the theme that you can stick with it for long time. I've had mine for almost two years, and I still adore it.
The Bluchic themes can also be installed on up to 5 websites, so if you have a blogger friend in dire need of new design, you could team up to save money.
When choosing a theme, one of the most important things for me was the user-friendliness of it. My technical skills are limited so I wanted a theme that was easy to work in. I'm a lot better now than I was back then, but I'm still happy that I chose such an intuitive design.
Also, Bluchic are really good at helping if you run into problems. The few times I've contacted them, they've come up with a solution within one working day.
There are several sites that specialise in WordPress themes, but the simple and feminine themes from Bluchic are a clear favorite with me!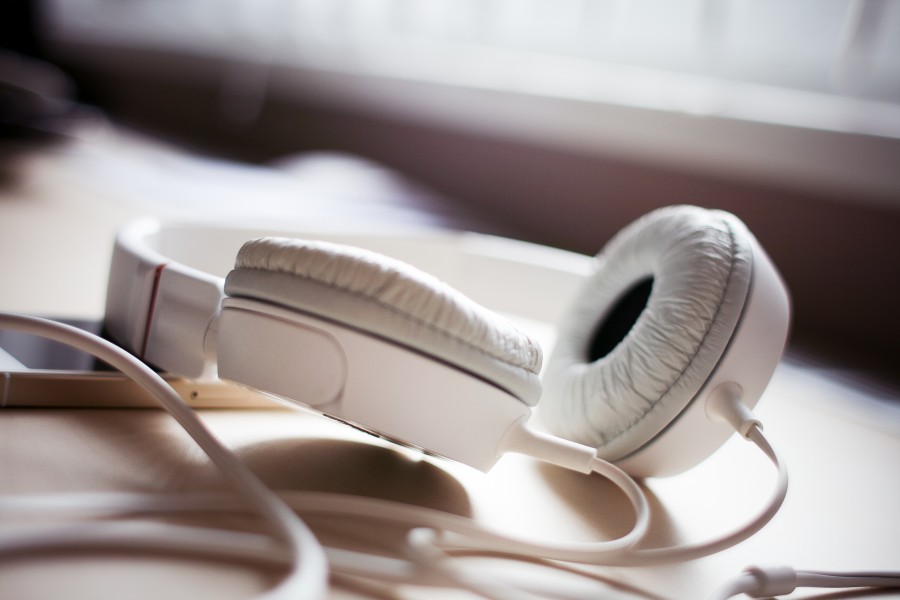 Når du har valgt et tema, mangler du stadig at sætte et par ting op.
Først og fremmest er det en god idé at sørge for, at det er nemt for dine læsere at følge din blog. Dette kan du eksempelvis gøre ved at installere  Bloglovin-, Instagram- og Youtubewidgets (ligesom de runde knapper i højre side). Der findes flere plugins til både Instagram og Youtube, og på Bloglovins hjemmeside kan du finde nogle prædesignede widgets, du nemt kan installere. Med hensyn til Bloglovin foretrækker jeg dog at bruge mit eget billede og lade det linke til min bloglovinprofil – jeg synes ikke, at nogle af de andre muligheder passer ind i mit design.
Et andet meget vigtigt punkt er din header! Den er det første, folk ser, når de kommer ind på din blog, så det kan godt betale sig at lægge lidt arbejde i den. Mange vælger at skrive deres navn – sort på hvidt – med en mere eller mindre interessant skrifttype. Det kan være en udmærket måde at gøre det på – især hvis man (som jeg) ikke ligger inde med de store kunstneriske evner (eller er indehaver af en skandinavisk, minimalistisk blog), men du kan også bruge et udsnit af et flot billede, en række billeder, der hver især repræsenterer et aspekt af dig, en tegning – you name it.
Så længe det er i en god opløsning og ikke ser grumset ud. Personligt synes jeg, det virker bedst, hvis headeren ikke er alt for høj. Mit tema anbefaler en header på 980px x 200px, og selv laver jeg aldrig min højere end 300px at – men dét er jo en smagssag!
Forleden gav jeg bloggen en tiltrængt makeover, og nedenfor er et udsnit af de headere, jeg prøvede, før jeg var tilfreds:

Once you have chosen a theme, you still have to set up a few things.
First of all, it's a good idea to make sure that it is easy for your readers to follow your blog. I suggest you install Bloglovin, Instagram and Youtube widgets (see the round buttons on the right side of my blog? Those are the widgets I'm talking about). There are several plugins for both Instagram and Youtube, and on Bloglovin's website you can find a number of  predesigned widgets that are easy to install. I prefer to design my own widgets because I don't think the predesigned options fit my design, but maybe they fit yours.
Another very important step is your header! It is the first thing people see when they come to your blog so it pays to put some work into it.
Many choose to write their blog name – black and white – with a more or less interesting font. It can be an excellent way to do it – especially if you (like me) are not an artist. You can also use a great picture, a series of images, each representing an aspect of you, a drawing – you name it. Just make sure the resolution is high enough that the picture is not grainy. Grainy pictures are the worst.
Personally, I think it works best if the header is not too big. I've seen blog where the header is the only thing you see when you enter, and they just don't do it for me. My theme recommends a header of 980px x 200px, but you could make it as tall as 350px and still be alright. The other day I gave my blog a much needed makeover, and here is a sample of the headers I tried out before I was satisfied:



Jeg endelig endte med denne her / I finally landed on this one:


Da jeg først begyndte at blogge, brugte jeg picmonkey.com til alting. Det er et gratis redigeringsprogram, der kan alt det, et basisredigeringsprogram skal kunne og mere til. Til headeren har jeg brugt både Picmonkey og pixlr.com, og det er generelt de to programmer, jeg foretrækker at arbejde i. De koster ikke en krone, og Pixlr indeholder alle de photoshop-funktioner, jeg har brug for. Som I kan se på headeren, kan det eksempelvis lave tekst ud af et billede.
Det var alt for nu. Jeg håber, I tør kaste jer ud i jeres eget blogeventyr. Og hvis I gør, så smid endelig et link til jeres blog i kommentarfeltet! Jeg synes, det er så hyggeligt at kigge med hos jer :) Hvis jeg har glemt noget, og hvis I har nogle spørgsmål eller forslag til indlæg, er I meget velkomne til at stille dem enten via mail eller i kommentarfeltet, og så vil jeg svare efter bedste evne!
Toodles!

When I first started blogging, I used picmonkey.com for everything. It is a free editing programme that does everything a basic editing program should do and more. I made my header using both Picmonkey and pixlr.com, and I generally prefer to work in those.
They are free to use, and Pixlr offers a lot of the options you pay for in Photoshop.
This was all for now. You now know how to create a WordPress blog, and I wish you the best of luck with it. Creating my blog is truly one of the best things I've ever done for myself. If I have forgotten something or you have any questions , do not hesitate to ask them either by mail or in the comments section below!
Toodles!
---
THIS POST CONTAINS AFFILIATE LINKS
---
PS. Husker du at følge med på
Instagram
? Du kan også følge bloggen via
Bloglovin
eller på bloggens
Facebookside
, som jeg opdaterer dagligt! Du kan også skrive en kommentar til dette indlæg – jeg svarer ALTID tilbage! :)