Jeg har så mange indlæg, jeg gerne vil skrive til jer, men i løbet af de sidste dage er der tikket så mange nye arbejdsopgaver ind, at jeg har måttet erkende, at størstedelen af vores sidste tid i Sri Lanka kommer til at foregå bag skærmen, og derfor har vi lidt "travlt" med at komme rundt og opleve de steder, vi gerne vil se, før vi vender snuderne hjem mod Danmark i midten af april. Den næste halvanden uges tid har jeg en del fridage, før det bliver fuldstændigt tosset, så jeg skal lige have fundet en balance mellem at opleve, arbejde og slappe af indtil da. I går havde jeg en 13-timers arbejdsdag, der bød på to ti-minutters pauser og først sluttede, da Mathias slukkede lyset og insisterede på, at jeg slukkede computeren.
Jeg har engang imellem sådan nogle dage, når jeg sidder og arbejder på mine egne projekter, men i går gik de 11 timer med det andet arbejde, og så var der altså ikke helt vildt meget at gøre med, da det gik op for mig, at jeg liiige havde en video, der skulle færdigredigeres og uploades. Søndag er videodag, og det lykkedes at få den klar, men det blev så på bekostning af det blogindlæg, jeg gerne ville have skrevet.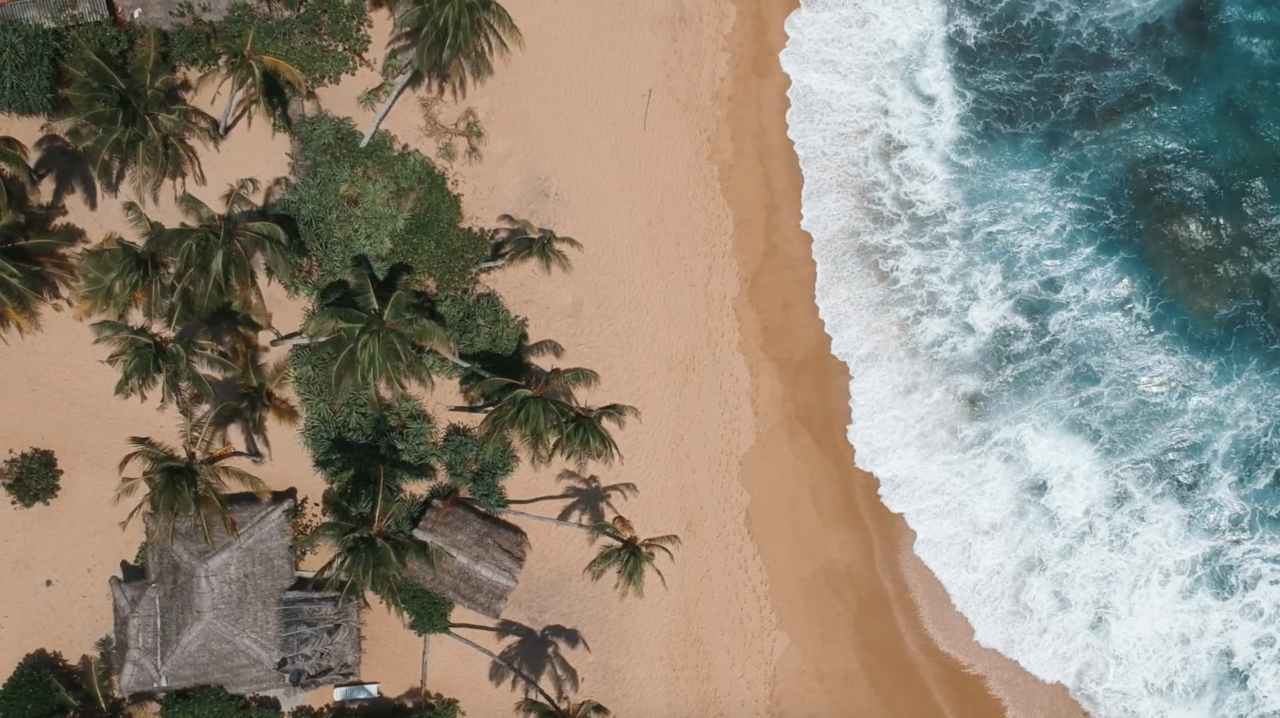 Vi skal til Sri Lanka igen. Det er det, vi bliver ved med at vende tilbage til. Vi er indtil videre endt med at forlænge vores ophold alle de steder, vi har besøgt (pånær Colombo), og jeg forstår simpelthen ikke, hvordan det lykkes folk at tage hele runden fra Colombo > Kandy > Nuwara Eliya > Ella > Mirissa > Unawatuna på 10 dage, hvilket der er vildt mange, der gør. Man kan sige mange gode ting om togene i Sri Lanka, men hurtige er de sgu ikke, og man kan nemt bruge det meste af en dag på at komme fra det ene sted til det andet. Derfor er der også nogle steder på vores liste, vi har måttet erkende, vi (på grund af mig og alle de der opgaver) ikke når forbi. Heldigvis har vi planlagt det sådan, at vi har taget "det vigtigste" først, så sydkysten og bjergene får vi heldigvis med.
Efter fem dage i Mirissa tog vi bussen til Tangalle, og de 50 kilometer tog os omtrent 2,5 timer at tilbagelægge. Hvert minut i den bus var ét minut for meget, det siger jeg jer. Busrejser på Sri Lanka er absolut ikke noget, jeg vil anbefale, medmindre I har maver af stål (og er lettere ligeglade med jeres liv).
Tangalle var virkelig skøn. Mindre turistet end Mirissa og med en masse vildt dejlige strande, som man – hvilket I også kan se i videoen – nærmest har helt for sig selv. Dét er noget, jeg godt kan lide! Så kan jeg nemlig sende min drone op i ro og mag og få de fineste klip til videoen.
---
PS. Husker du at følge med på
Instagram
? Du kan også følge bloggen via
Bloglovin
eller på bloggens
Facebookside
, som jeg opdaterer dagligt! Du kan også skrive en kommentar til dette indlæg – jeg svarer ALTID tilbage! :)