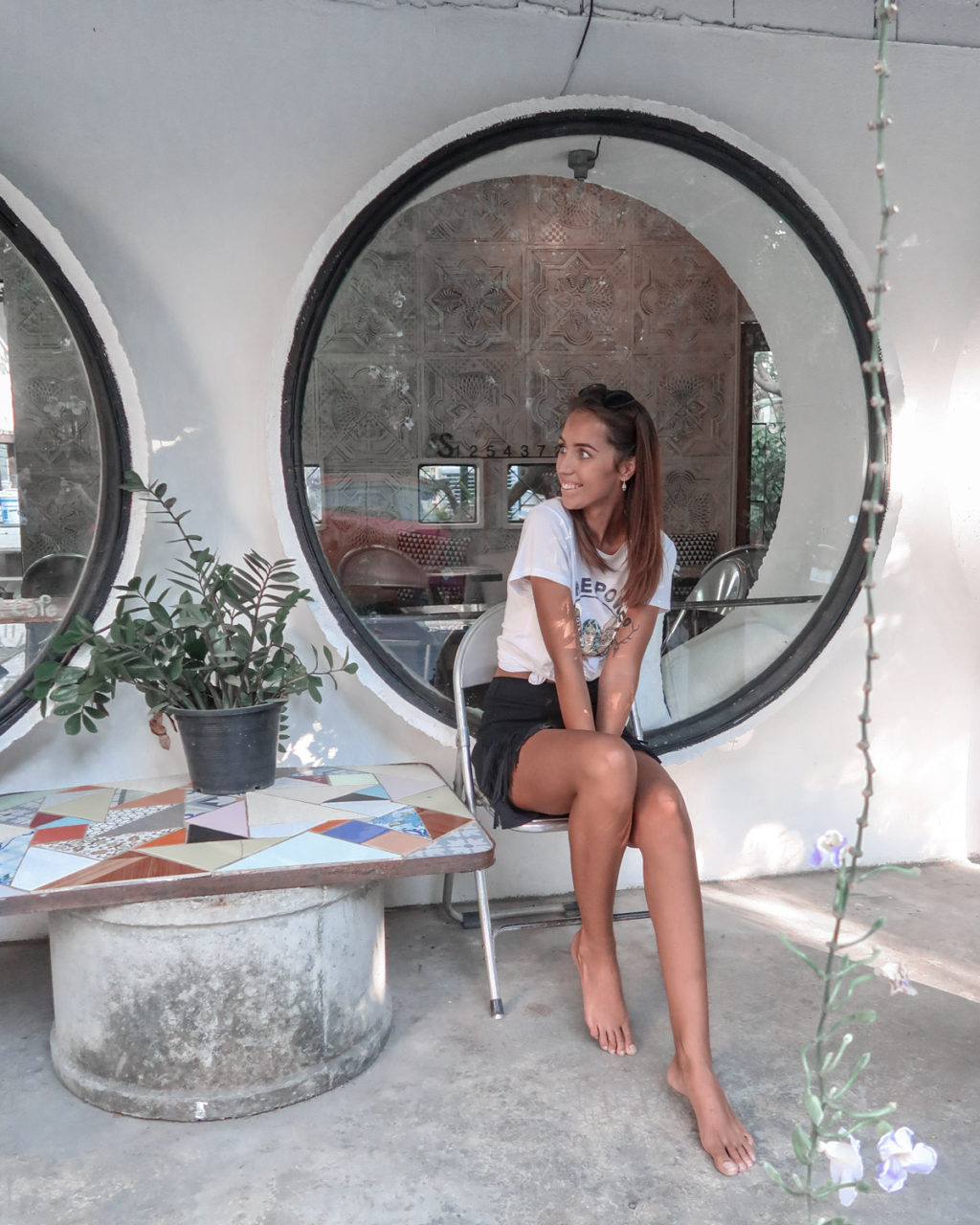 Jeg har verdens værste hår-karma, og derfor sidder jeg i skrivende stund med et hoved fuld af gult hår, fordi hende frisøren med alle de gode anmeldelser ikke kunne finde ud af at lave balayage-highlights. Jeg ser så forfærdelig ud, at jeg gruer for at skulle uden for og købe ny hårfarve i morgen. Åh. Jeg ville absolut ikke være blond, og jeg ville da slet slet ikke være gulhåret. Det er jeg så blevet alligevel, og som jeg hele tiden messer til mig selv (for at undgå et panikanfald): Det er bare hår, det er bare hår, det er bare hår…
Jeg har ingen anelse om, hvordan jeg fikser det. Hvis jeg farver det mørkt igen, får jeg aldrig den der balayage-effekt, jeg gik efter, fordi jeg ikke vil kunne forsvare at blege det igen, men jeg stoler på den anden side ikke på mine egne evner til at gå fra brassy gul til blond gudinde. What to do? Jeg aner det ikke. Jeg gik til den frisør, der har de absolut bedste anmeldelser, og nu har hun over to dage bare gjort det værre og værre, så jeg er stensikkert done med at lade Thai-frisører farve mit hår.
Mit thai er ikke det bedste, men jeg kan forstå nok til, at jeg kunne høre, frisøren bandede, da hun så det første resultat. Og hvad gør man så, når man ligger og kigger op i loftet og hører frisøren sige Ki Maa? Man bider tænderne sammen og håber, at det kan have en anden betydning end "dog shit". Det havde det så ikke. Så meget for at lære thai.
Måske har nogle af jer oplevet noget lignende? Jeg ligner afgjort resultatet af en forfejlet hjemmeblegning, hvilket er ekstra irriterende, når jeg nu for en gangs skyld valgte IKKE at gøre det selv. Hvilket jeg bare skulle have gjort. Sket er sket, og jeg ligner Kylling.
Hvis I kunne tænke jer at gøre mig glad igen (eller i det mindste lidt mindre ærgerlig), vil jeg hjertens gerne høre jeres hårfarvningshistorier eller jeres gode tips til at komme videre fra Kylling-stadiet. Og hvis I ikke gider høre mere om hårfarve, kan I også bare se den nye video fra Koh Mak :)
---
PS. Husker du at følge med på
Instagram
? Du kan også følge bloggen via
Bloglovin
eller på bloggens
Facebookside
, som jeg opdaterer dagligt! Du kan også skrive en kommentar til dette indlæg – jeg svarer ALTID tilbage! :)