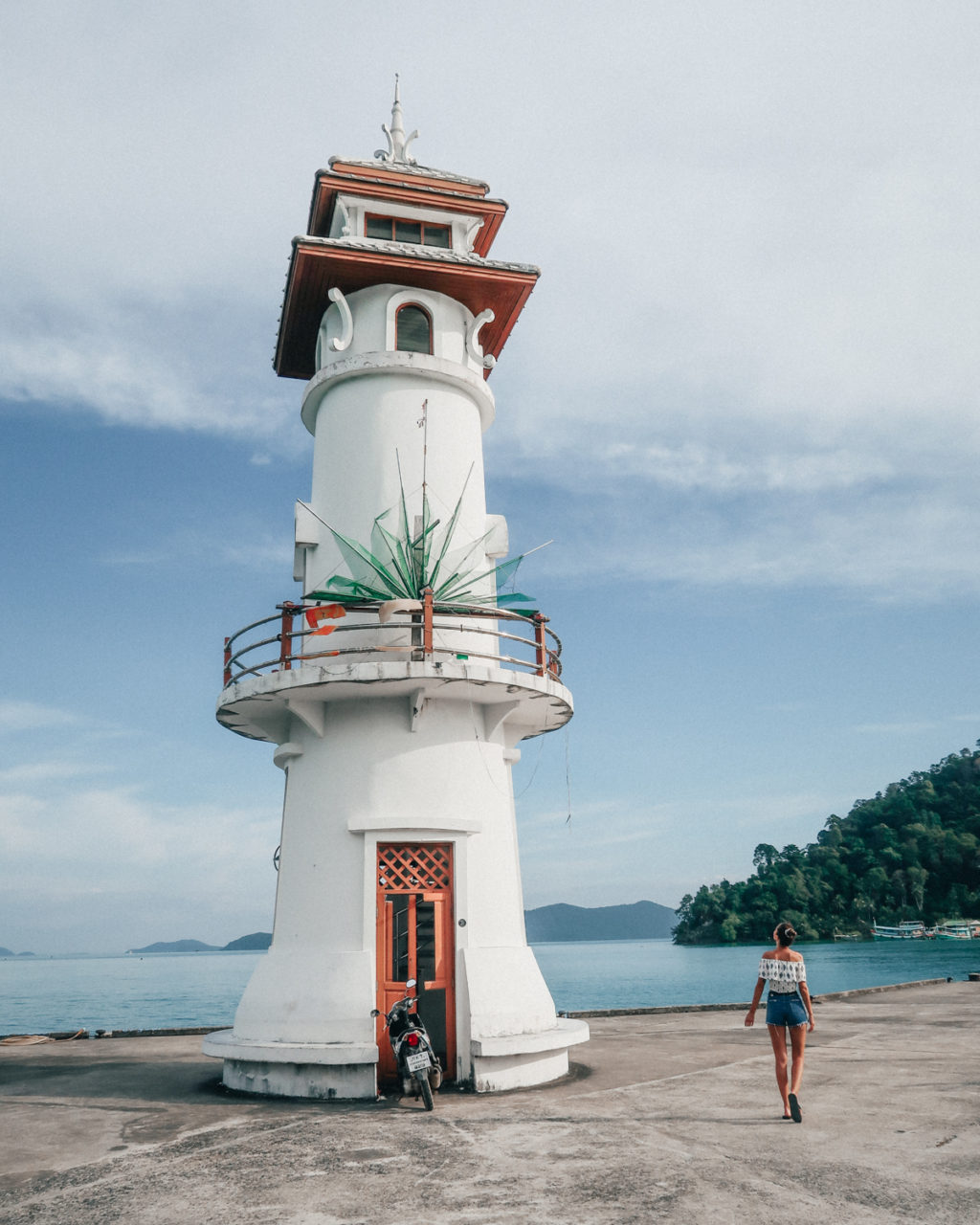 Forleden var der en af jer, der i en kommentar spurgte, hvordan jeg mon havde taget et billede så langt oppefra. Jeg er lidt vild med spørgsmålet, for det viser ret fint den fascination, jeg også selv har af det nye perspektiv på verden, vi i løbet af de sidste par år har fået adgang til.
Svaret er selvfølgelig noget så simpelt som en drone. Jeg kan ganske enkelt ikke kaste mit kamera så højt op, og hvis jeg kunne, kunne jeg sgu nok ikke gribe det igen. Jeg har længe overvejet at anskaffe mig en drone, men det er bare en så tilpas over-the-top-ting, at jeg ikke har kunnet retfærdiggøre det. Indtil min far spurgte, hvad jeg ønskede mig i julegave, og jeg øjnede muligheden for at slå et par gaver sammen og hapse det ønske, der stod allerøverst på min ønskeliste.
Jeg vil gerne fortælle mere om dronen i et andet indlæg, når jeg lige lærer den lidt bedre at kende, men i dag handler om vores første forsøg med den og om dengang, vi var lige ved at miste den. På dens fjerde flyvetur. Det havde virkelig været træls. På godt gammeldags jysk.
Vores tur til øerne bød på en masse spændende oplevelser, som jeg desværre ikke har haft tid til at dele med jer før nu, og så tog det også lidt ekstra tid at få redigeret denne video, fordi jeg jo af gode grunde aldrig har redigeret drone footage før. Det er langt fra perfekt, både flyvningen og redigeringen lader noget tilbage at ønske, men jeg helt oppe at køre over at kunne tilføje et nyt element til mange af videoerne.
Koh Chang er Thailands næststørste ø, og vi var der i næsten to uger, så jeg har valgt at dele videoerne op efter sted, så der ikke kommer alt for mange. Vi startede på den sydlige del af øen, i en lille fiskerby ved navn Bang Bao, og er der noget, det område kan, så er det sgu at se godt ud! Hvis I har fulgt med inde på Instagram, har I allerede set billeder derfra, men der er dæleme ikke noget som en lille (lettere kluntet) flyvetur, der kan tegne et billede af et sted.
Jeg er så glad for, at vi nåede at få dronen i tide til at filme nede på øerne, men det allerbedste er, at vi kan have den med til vores næste destination, som jeg nok skal afsløre inden længe. Vi har nemlig kun halvanden måned tilbage i Chiang Mai, før vi hopper på et fly med kurs mod en destination, vi ikke havde hverken set eller hørt ret meget til, før vi for et par måneder siden slog øjnene op og fik øje på et af de smukkeste steder i verden. Kan. Ikke. Vente.
Husk at I kan smutte ind på Youtube og abonnere på min kanal, hvis I stadig har lidt julehumør at give af :)
---
PS. Husker du at følge med på
Instagram
? Du kan også følge bloggen via
Bloglovin
eller på bloggens
Facebookside
, som jeg opdaterer dagligt! Du kan også skrive en kommentar til dette indlæg – jeg svarer ALTID tilbage! :)