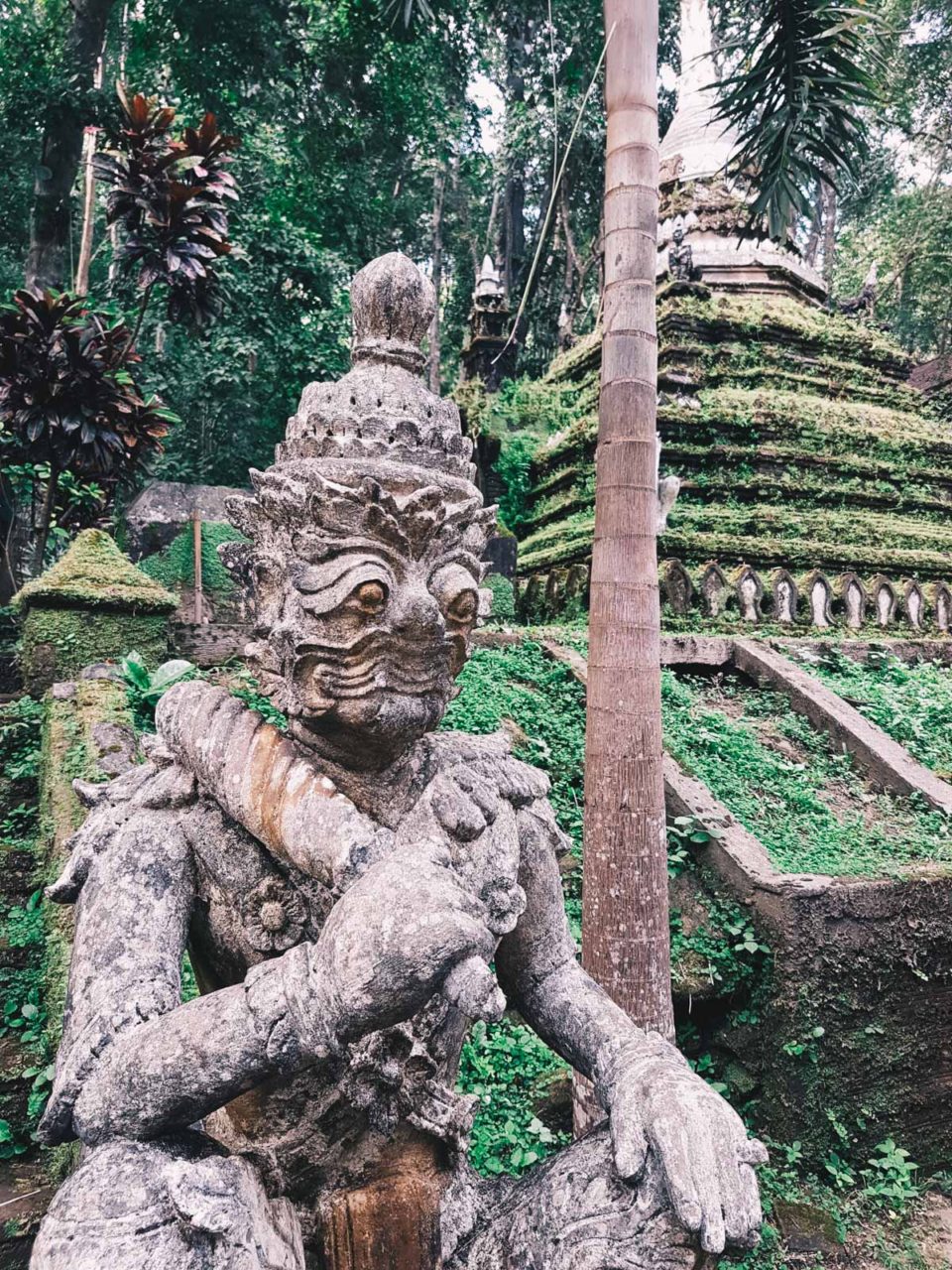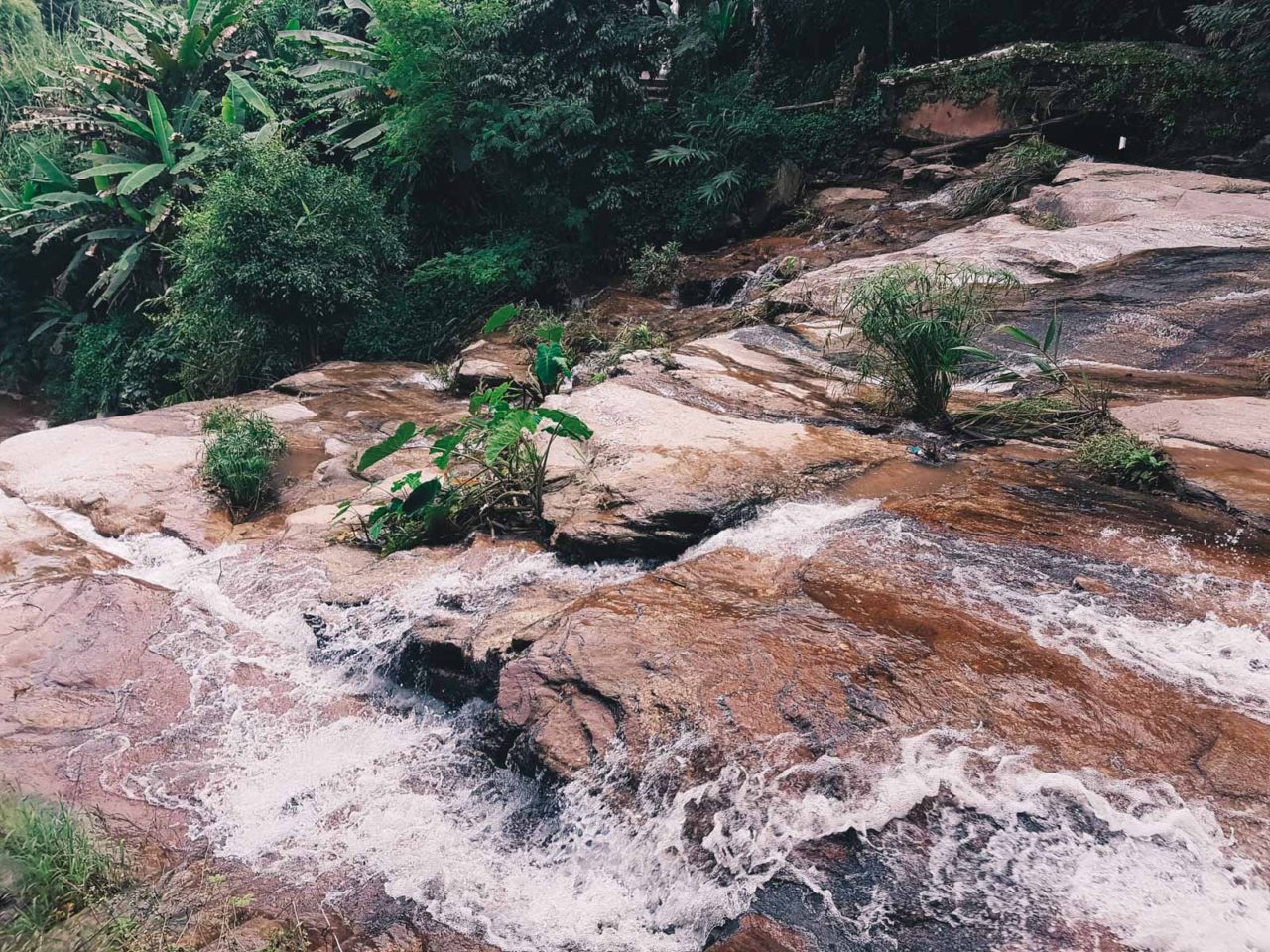 Let's face it. Chiang Mai (og Thailand generelt) bugner af templer, og når man har set de første 10, begynder det efterhånden at blive en smule ensformigt. Medmindre templet altså er noget særligt udover guldmalingen, statuerne og den fine bygning.
Det er der heldigvis mange der er, og forleden kom vi forbi et af de skønneste templer i Chiang Mai, der desværre får alt for lidt opmærksomhed, fordi det ligger på vejen til Wat Phra That Doi Suthep (i folkemunde bare kaldet Doi Suthep), der er Chiang Mais topseværdighed.
Vi kom tilfældigvis forbi for et par dage siden, og fordi jeg ikke havde mit kamera med i tasken, må I derfor nøjes med mobilbilleder, der ikke helt viser, hvor flot det egentlig er. You'll just have to trust me on this one.
---
WAT PHA LAT
---
Wat Pha Lat (også kaldet Wat Sakithaka) kan ikke ses ude fra vejen, så man skal enten være nysgerrig eller gode venner med Google Maps for at støde på det.
Vi har efterhånden været forbi templet et par gange, og selvom der er kommet lidt flere turister til siden sidste år, er det stadig ikke ret besøgt, hvilket slet ikke giver mening, når man tænker på, hvor fint det er.
Wat Pha Lat er nemlig ikke bare et tempel, men et fantastisk fint lille område med gamle buddhistiske statuer, templer og endda et vandfald – og som I efterhånden ved, er jeg en absolut sucker for vandfald.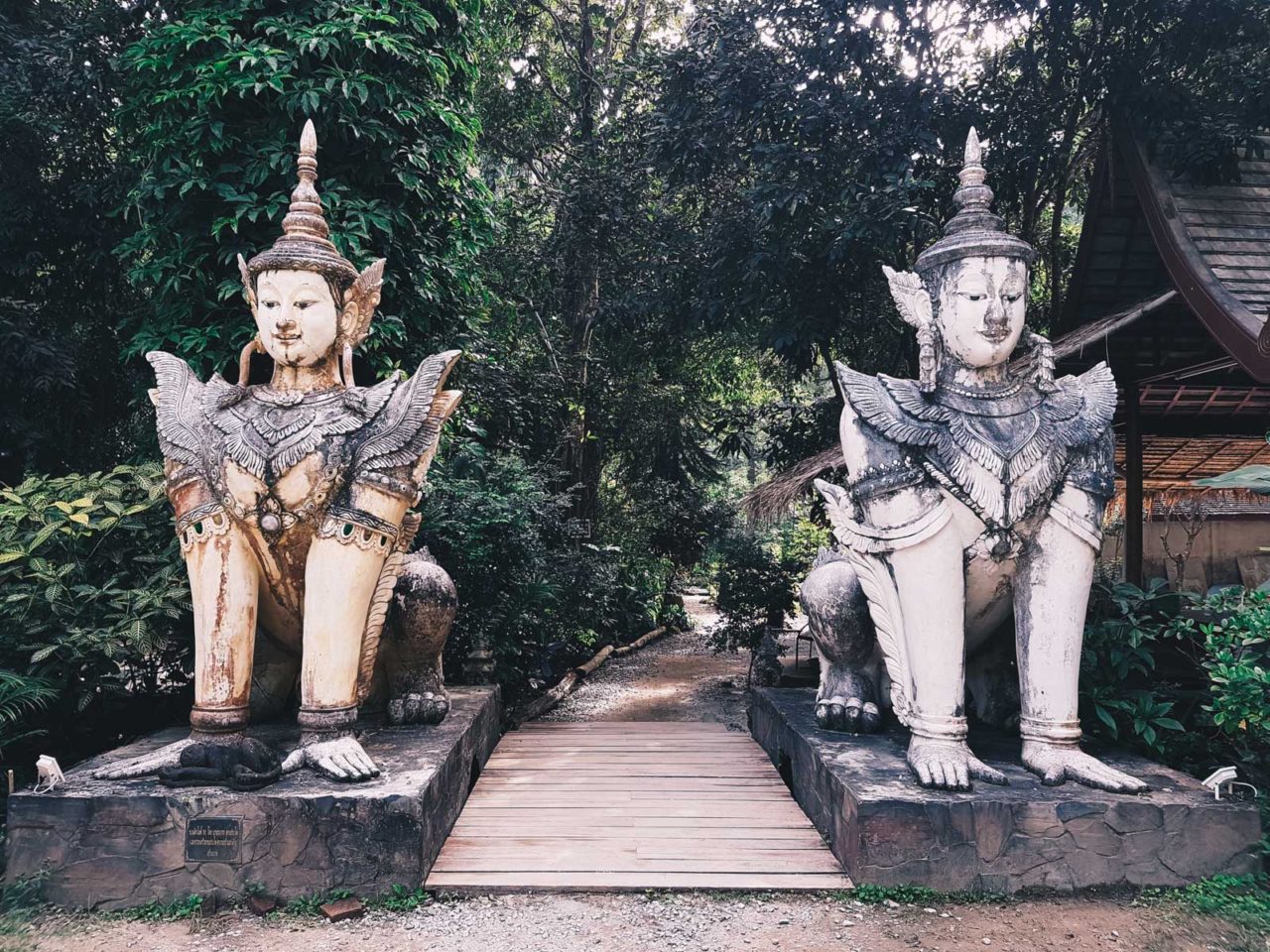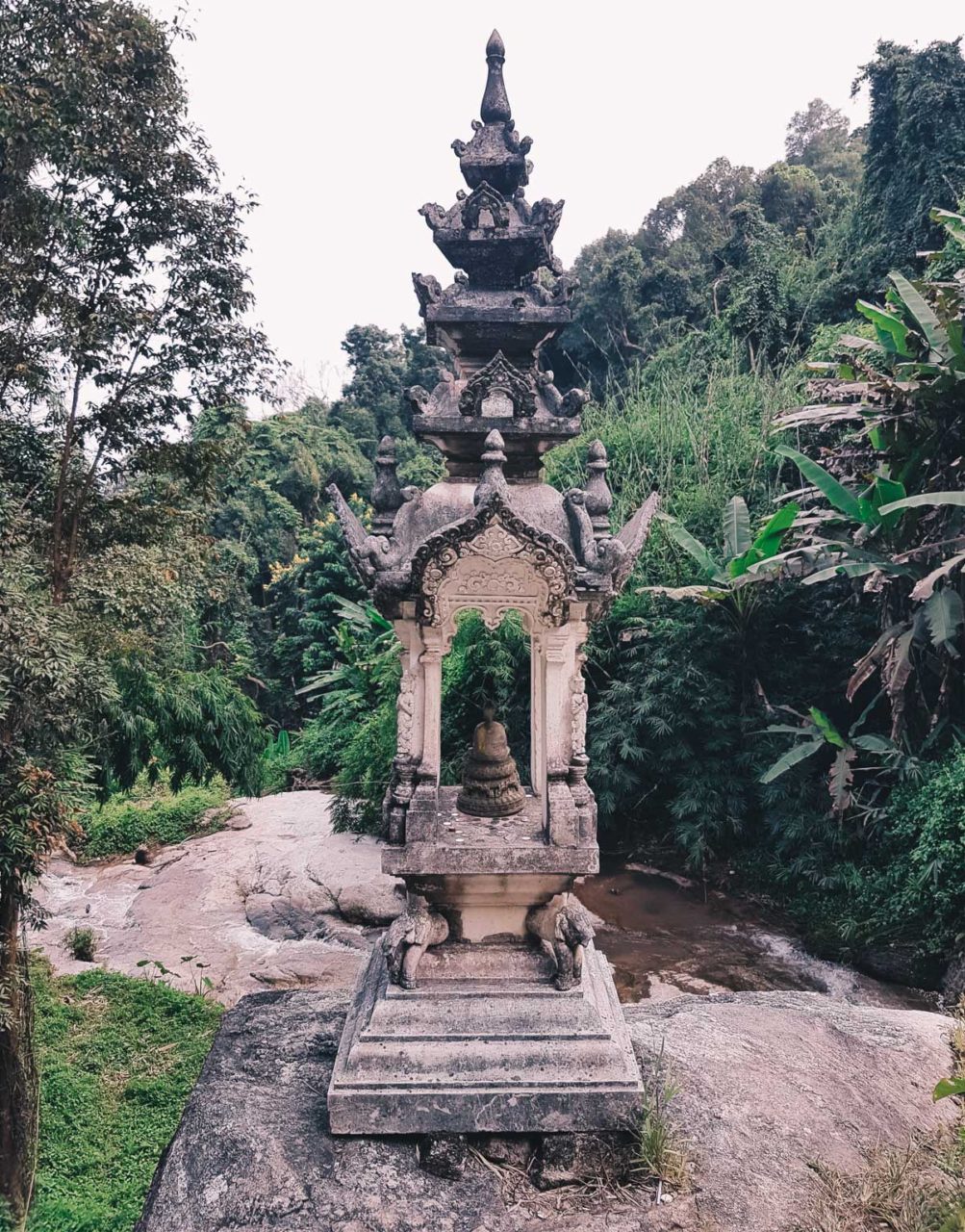 Fra Wat Pha Lat kan man se ud over Chiang Mai, men udsigten er ikke det bedste ved templet. Det er roen derimod. Og nu skriver jeg ro, men på bjerget er ro et relativt fænomen, for der er en konstant lille hvinende lyd, der stammer fra el-ledningerne, der går op ad bjerget.
Det er en sjov lyd, som man først ikke rigtigt kan placere, men som man derefter hurtigt vænner sig til. Første gang, vi kørte på bjerget, troede vi, at der var noget i vejen med vores scooter, men det er altså bare lyden af ledningerne.
---
TRANSPORT TIL WAT PHA LAT
---
Man kan komme op til Wat Pha Lat på flere forskellige måder, men jeg vil anbefale enten at køre derop på scooter eller praje en af de røde songthaews, der holder og venter ved foden af bjerget.
En tur hele vejen op til Doi Suthep koster vist 50 baht (10 kroner), og måske er det muligt at prutte prisen lidt længere ned, når man nu kun skal halvvejs. Jeg har aldrig prøvet det, for vi kører altid derop på vores scooter, men priserne er så lave, at det ikke har den helt store betydning.
Det bør ikke være et problem at praje en songthaew på vej ned ad bjerget, da de kører forbi i massevis.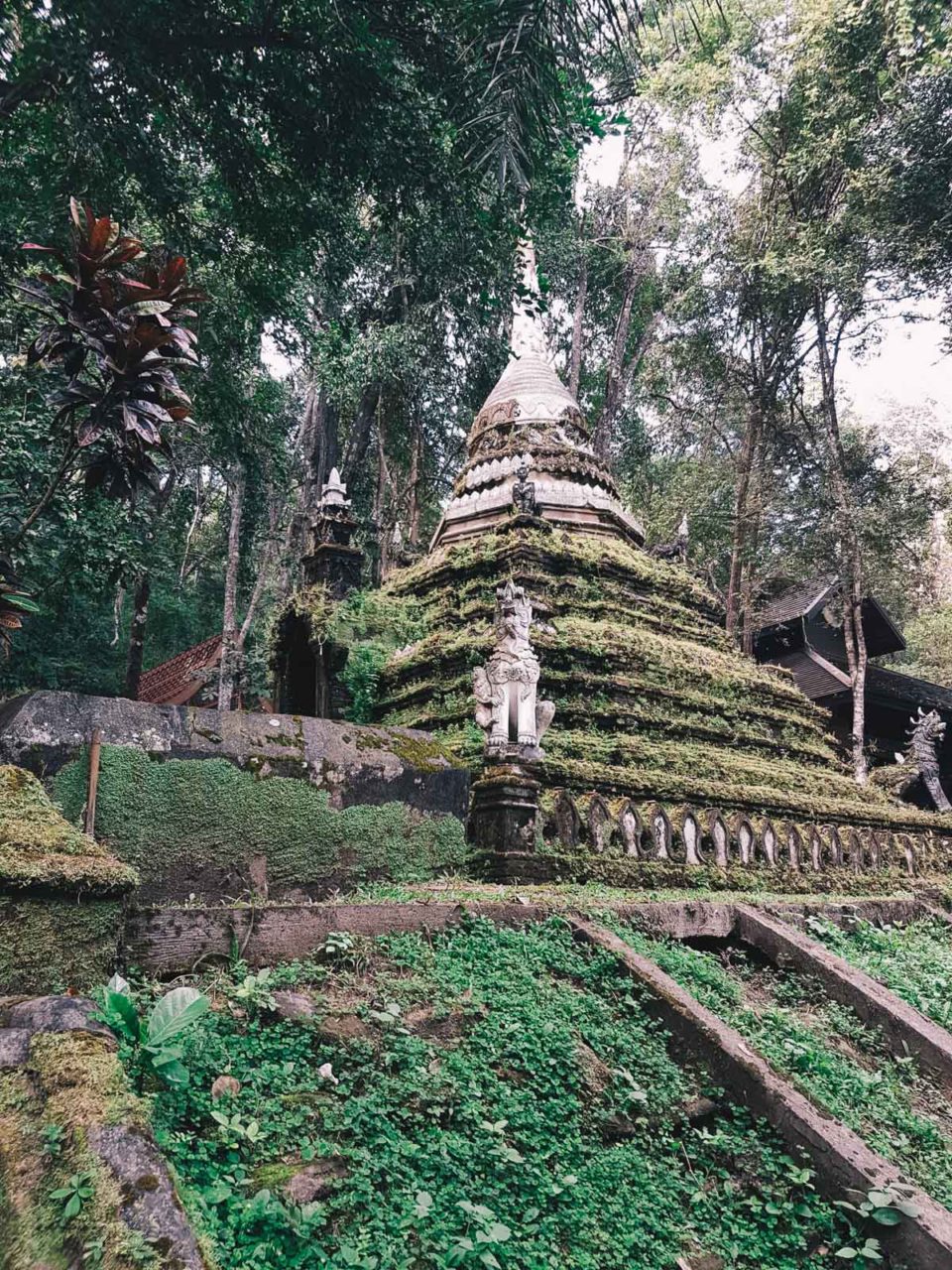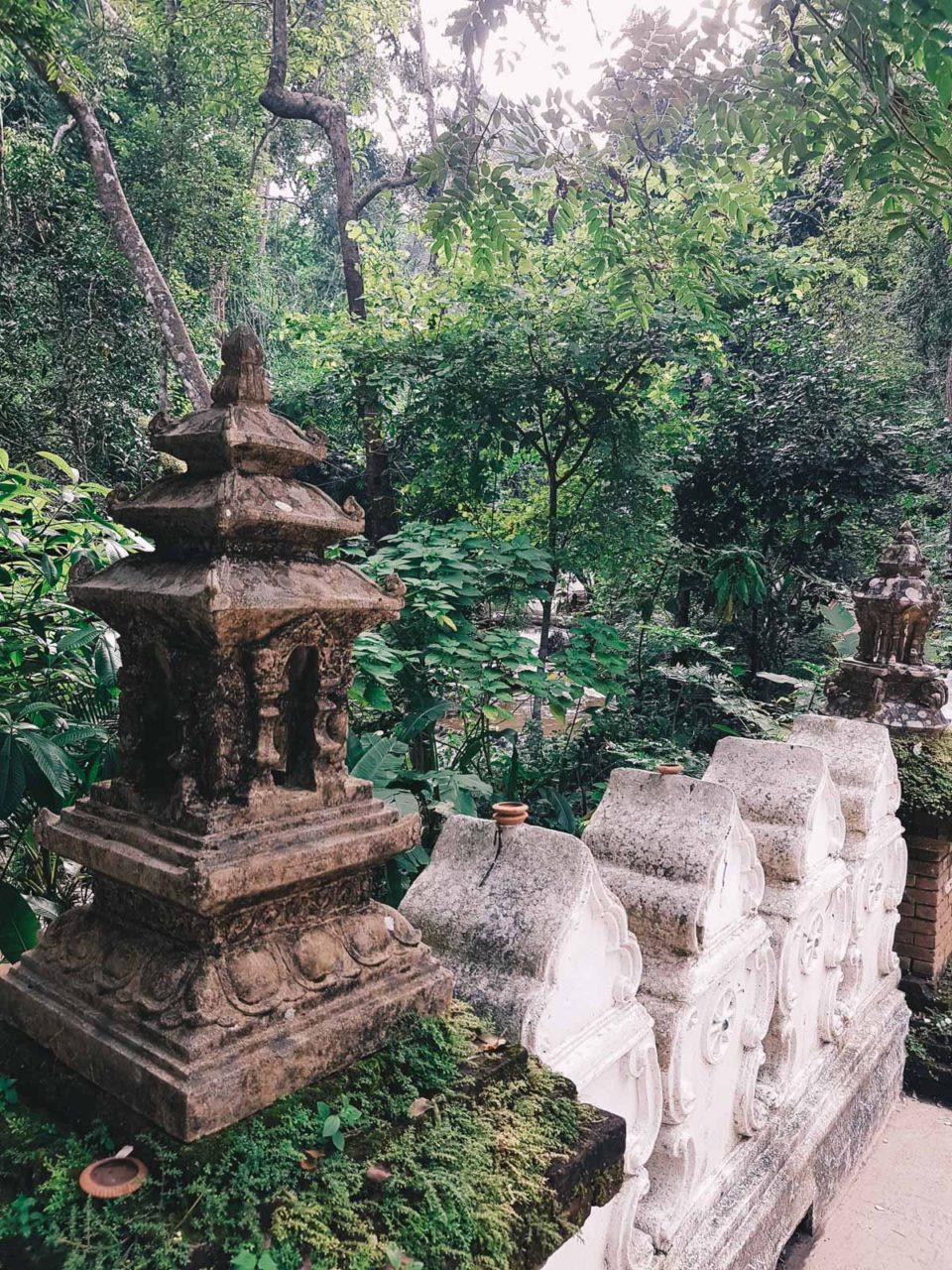 Når man kommer til templet, kan man enten vælge at køre ned ad den lille vej eller parkere scooteren og gå ad den lille natursti. Man kan selvfølgelig også gå ned ad vejen, men vi valgte naturstien, der er en hyggelig lille gåtur på et par minutter.
Hvis man er gangbesværet, er det ikke den vej, man skal vælge, men for de fleste vil den være det hyggeligste valg. Vi tog vejen op igen, og jeg siger jer vi kunne mærke det i ballerne.
Da vi ankom, var der en mand, der anbefalede os at køre hele vejen ned til templet for at undgå den hårde tur op, men altså – det er jo gratis motion. Og en flot tur.
Det koster ingenting at besøge Wat Pha Lat, og det er helt klart en oplevelse, der er værd at tage med, når man er i Chiang Mai.
---
PS. Husker du at følge med på
Instagram
? Du kan også følge bloggen via
Bloglovin
eller på bloggens
Facebookside
, som jeg opdaterer dagligt! Du kan også skrive en kommentar til dette indlæg – jeg svarer ALTID tilbage! :)