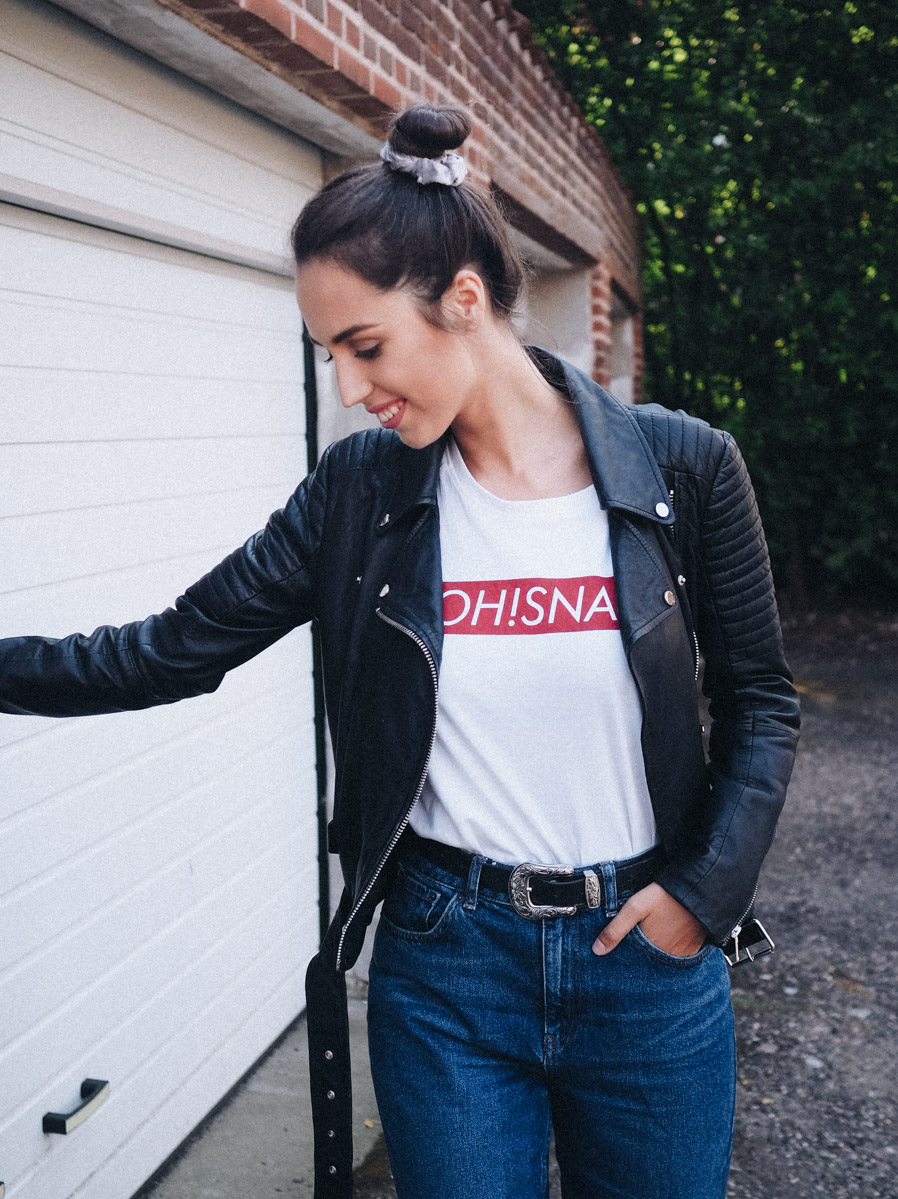 Hej piger! Så blev det fredag, Bastille-dag, min lillebrors fødselsdag, og lige dårligt er vejret i Viborg, men vejrudsigten siger godt vejr fire ud af de næste syv dage, så det bliver garanteret skønt lige om lidt. Der kommer godt vejr i morgen. I anledning af, at jeg for anden dag i træk er tvangsindlagt til Tour de France (og forhåbentligt snart jordbærtærte), har jeg nedfældet 10 tilfældige facts om mig selv. Det har jeg efterhånden gjort en del gange i løbet af bloggens levetid, og I kan se nogle af de tidligere indlæg her, her, her og her.
1. Jeg er vild med Harry Styles. Jeg har set alt for mange Youtubevideoer om ham (nogle mine favoritter er Carpool Karaoke og Tattoo Roulette, fordi hans reaktion er så fabelagtig.
2. Og så kan jeg selvfølgelig ikke få nok af Sign of the Times!
3. Min lillebror fylder 25 år i dag, og jeg synes ærligt talt, det burde være mig. 26 var okay, men 27 er alt for gammelt til mig.
4. Jeg har det meste af mit liv ikke kunne nå længere ned end til lige under mine knæ med mine hænder, når jeg har bøjet mig forover. Jeg er det mindst smidige menneske, jeg kender, men nu er jeg begyndt at arbejde målrettet (dvs. 10 minutter om dagen…) på at kunne nå mine tæer, og i visse skæve positioner kan det allerede lade sig gøre. Om et års tid er jeg nok yogadronning.
5. Jeg drømmer om at bo i Ungarn i sommerhalvåret og så opleve verden, når vejret i Europa kræver mere end læderjakker og normal optimisme.
6. Problemet er bare, at jeg ikke har ret meget flair for det ungarske sprog. Og jeg ville virkelig synes, jeg selv var irriterende, hvis jeg boede i et land og ikke i det mindste kunne tale sproget lidt. Jeg prøver (sporadisk), men det føles vitterligt, som om Duolingo siger "Åh nej, dig igen" og prøver at slå mig ud med første terningeslag og dertilhørende umulige begyndersætning.
7. For første gang i mit liv ejer jeg ikke så meget som en eneste cykel.
8. Jeg prøver at forstå Tour de France. Det er ikke nemt, men det hjælper godt nok utroligt meget at få det forklaret, og det bliver godt nok utroligt meget mindre kedeligt, når det ikke længere bare er en stor, ubestemmelig klat cykelryttere. Der er jo strategi indblandet. sandheden er, at jeg udelukkende giver det en chance, fordi vi har besøg af min bror og hans kæreste i Viborg, og når det alligevel kører i timevis hver dag, er det en fordel at vide så tilpas meget om det, at man ikke falder i søvn.
9. Jeg er altid enig med Hella Joof, når hun gæster Mads og Monopolet. Og var jeg det ikke til at begynde med, så bliver jeg det.
10. Det bedste arbejde jeg nogensinde har haft var på et plejehjem. Jeg var ALTID i godt humør, når jeg gik hjem. Gamle mennesker er et hit.
---
PS. Husker du at følge med på
Instagram
? Du kan også følge bloggen via
Bloglovin
eller på bloggens
Facebookside
, som jeg opdaterer dagligt! Du kan også skrive en kommentar til dette indlæg – jeg svarer ALTID tilbage! :)