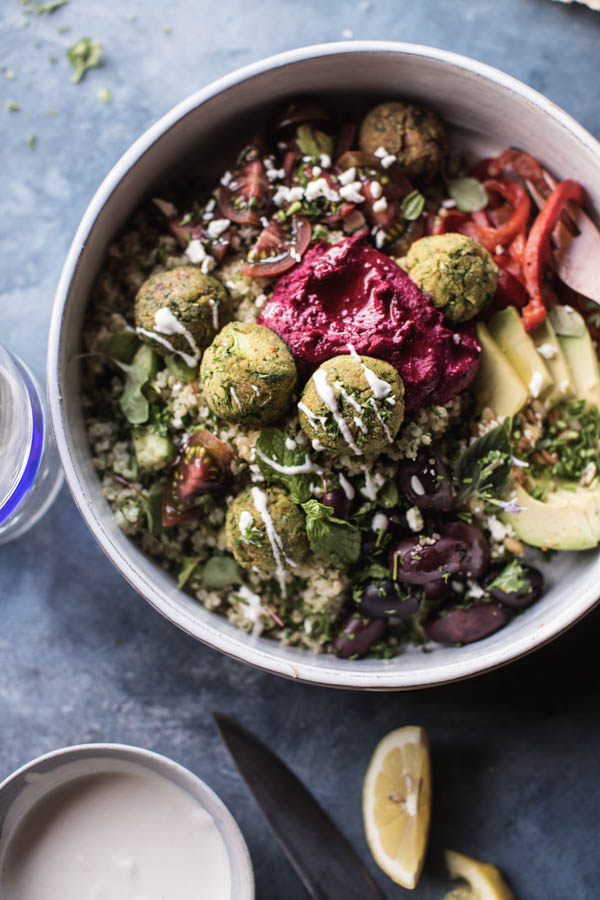 Jeg er ikke vegetar, men jeg har længe haft langt flere kødfri dage end kødspisende dage. Sådan har jeg det bedst. For nogle år siden levede jeg som vegetar i et halvt års tid, men det faldt sammen med min anoreksi, så det måtte jeg love at opgive for at få lov til at modtage behandling. Siden da har jeg indset, at alle former for madregler er meget lidt gode for mig, fordi de sætter sig for hårdt fast, så jeg spiser, hvad jeg er i humør til, og jeg er som oftest i humør til at lade kødet blive i køledisken.
På det sidste er Mathias hoppet mere med på min vogn, og det betyder, at vi eksperimenterer lidt mere i køkkenet og i højere grad gør os umage med at kreere nogle måltider, der er så lækre, at kødet på ingen måde mangler. Jeg bogmærker derfor vegetariske opskrifter til højre og venstre, og jeg tænkte, jeg ville dele nogle af dem med jer, så I forhåbentlig også kan få lidt inspiration til hverdagsmaden.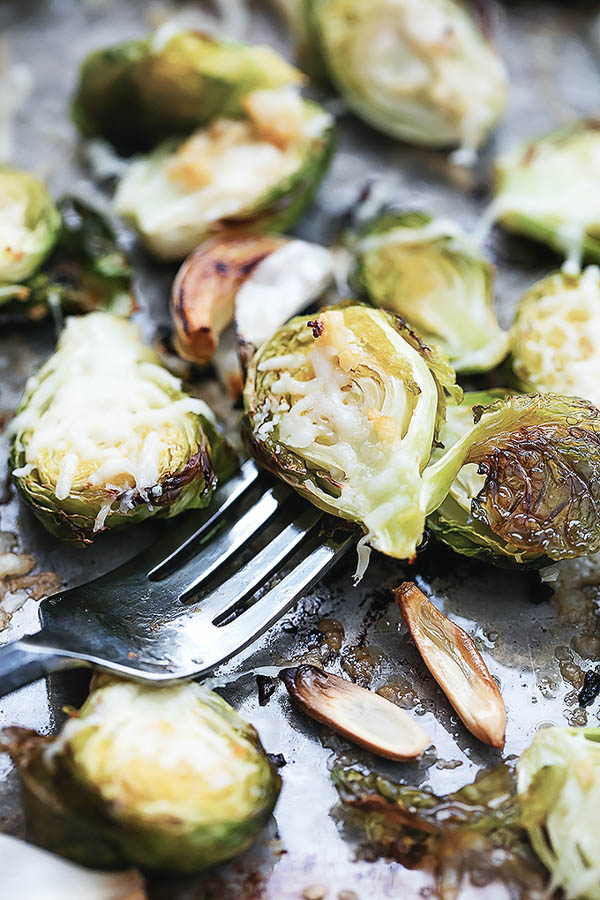 Roasted Garlic Parmesan Brussel Sprouts
Jeg har aldrig været den store fan af rosenkål, men denne opskrift giver mig i dén grad lyst til at prøve kræfter med dem og lade dem få en (forhåbentlig velfortjent) chance mere!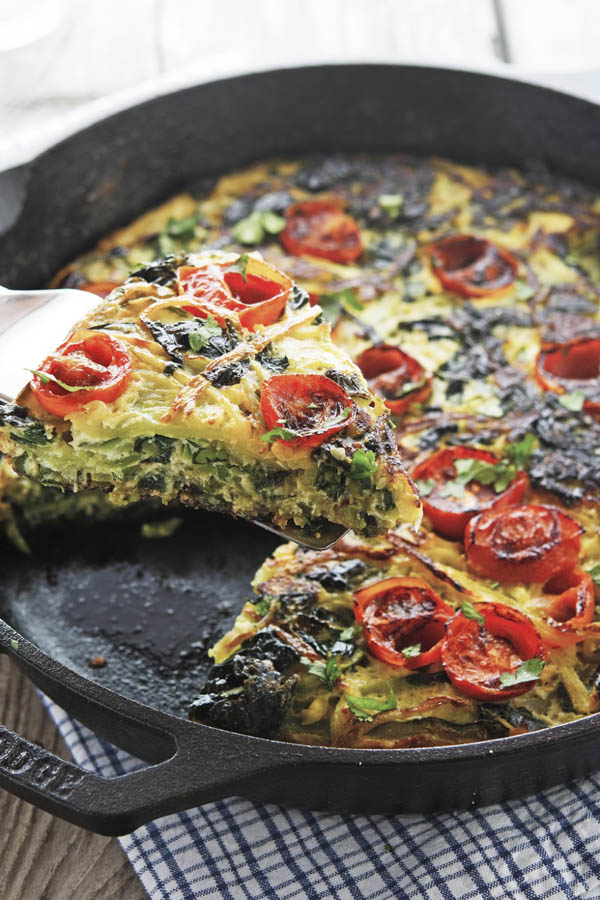 Spaghettitærte? Jeg synes, det lyder formidabelt! Dette er en vaskeægte tøm-køleskabet-ret, og de er simpelthen så dejlige at have i baghånden til de dage (som i dag), hvor det pjasker ned udenfor, og udsigten til en tur i Brugsen fjerner den lille rest af livsglæde, der trods alt findes inde i varmen.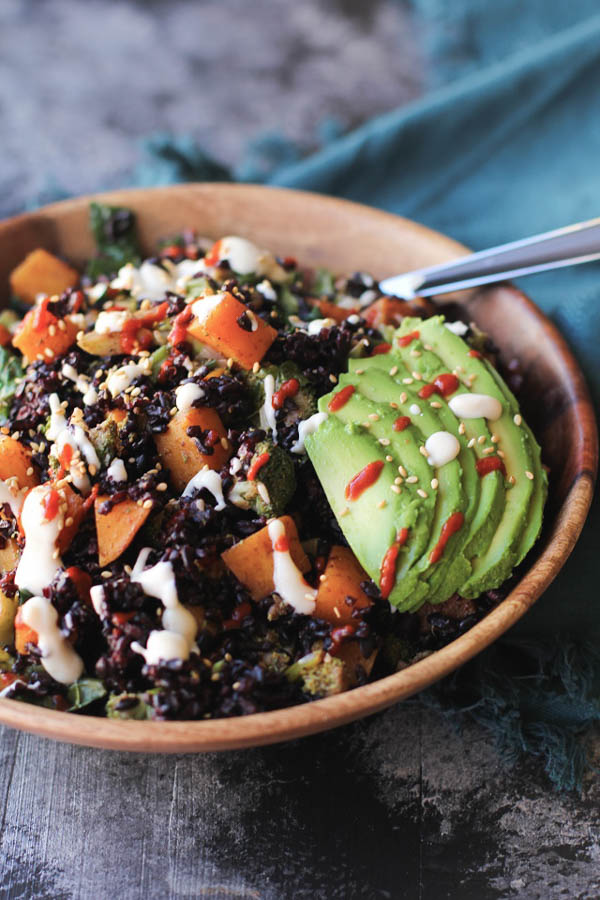 Okay, jeg er i dén grad en sucker for alt, der hedder noget med Masala. Det er som om, det altid liiige er det krydderi, jeg putter i min madlavning, når det mangler a little something. Grøntsager på ris med cashewdressing og masalatema? Det kan kun være godt!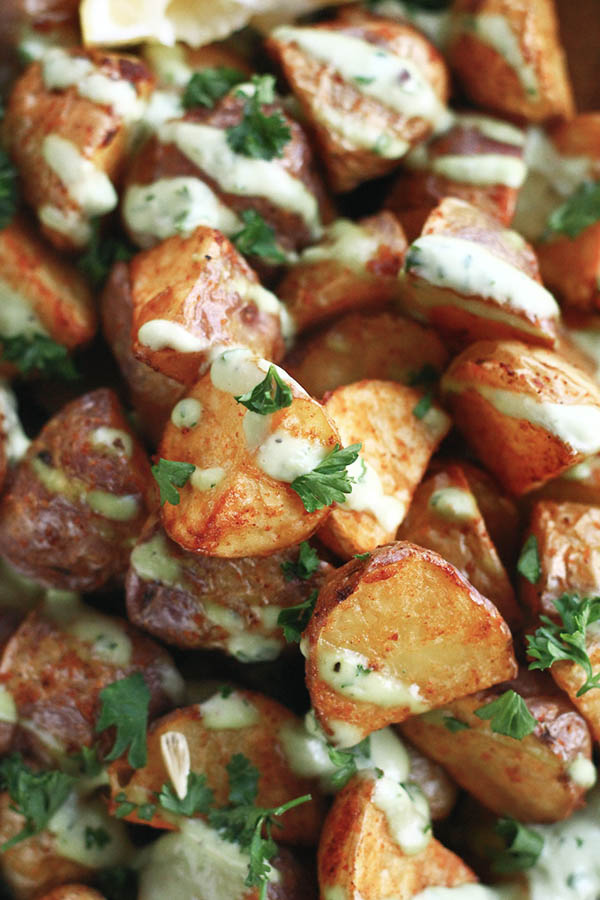 Crispy Potatoes With Garlic Lemon Avocado Aioli
Nu er det ikke fordi, det aldrig før er faldet mig ind at putte nogle kartofler i ovnen (det er faktisk en af mine absolutte livretter – med dip!), men denne aioli ser så forbandet lækker ud, at jeg føler, den ligefrem kalder på mig. I sig selv er aioli en af de bedste ting, jeg ved, og når man så putter avocado ind i ligningen? Jeg kan slet ikke vente med at prøve det af!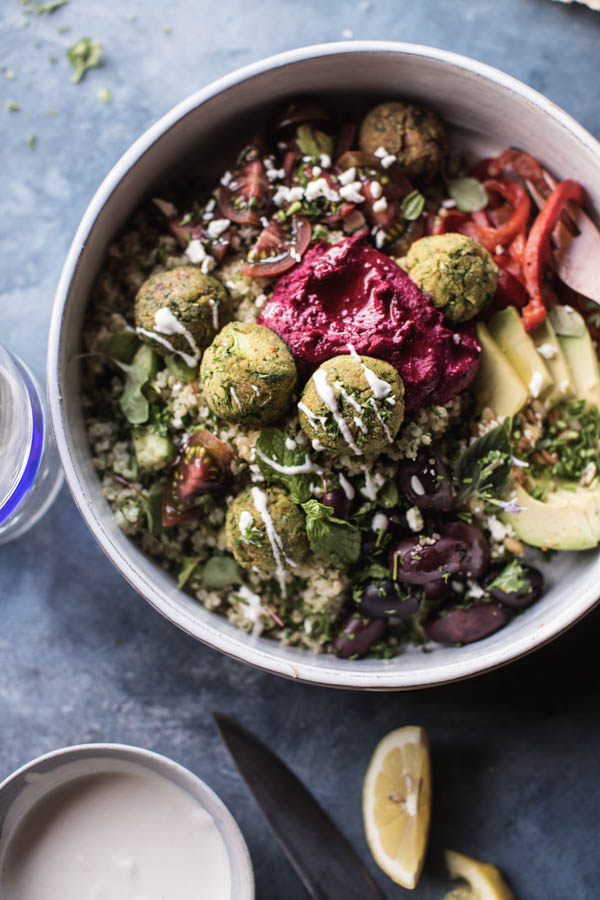 Jeg har netop købt ind til falafler efter at have savlet upassende meget over denne opskrift, for ser det ikke bare lækket ud? Det er endnu en ret, der kan varieres i en uendelighed, og i aften prøver jeg mig frem med de ingredienser, jeg nu engang kan finde i mine skabe. Det vil jeg faktisk smutte ud og gøre med det samme, så kan I have en dejlig aften med god mad, hygge og varme radiatorer :)
---
PS. Husker du at følge med på
Instagram
? Du kan også følge bloggen via
Bloglovin
eller på bloggens
Facebookside
, som jeg opdaterer dagligt! Du kan også skrive en kommentar til dette indlæg – jeg svarer ALTID tilbage! :)