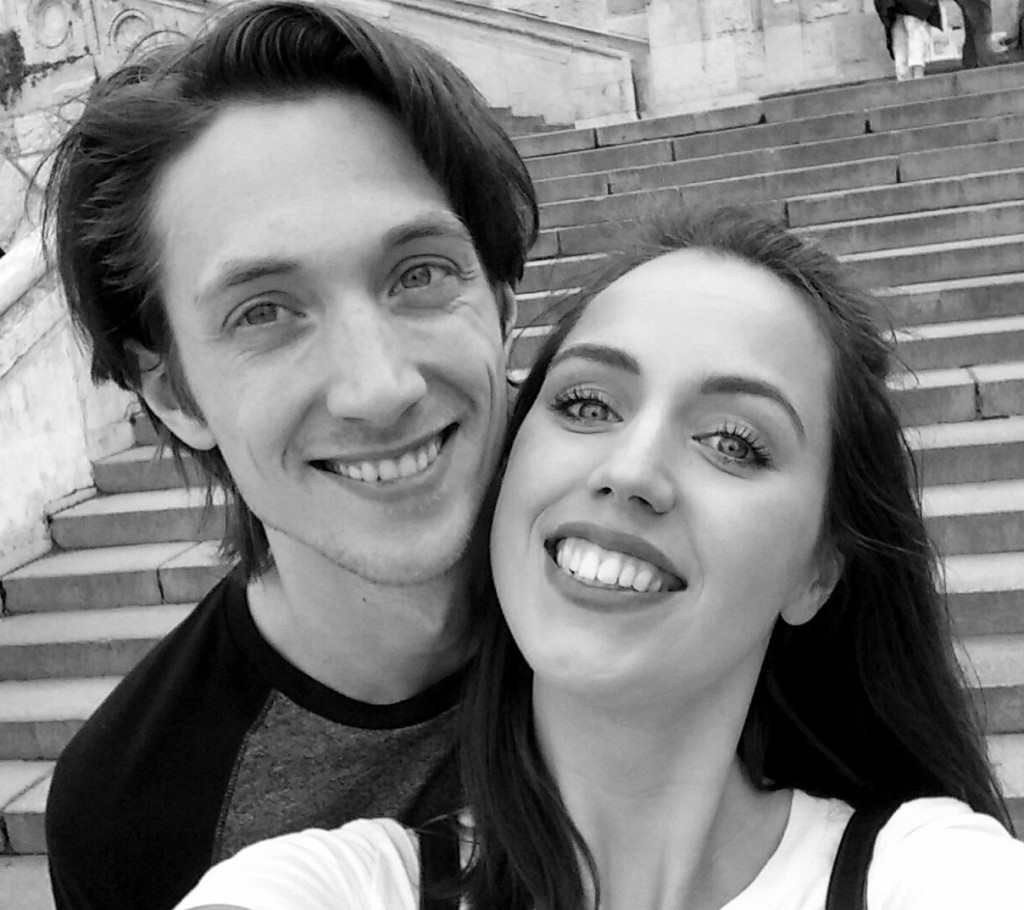 Jeg har haft en række halvhårde og ret uinspirerede dage på det sidste, så mens jeg lige kommer til hægterne igen, har jeg overladt ordet til Mathias, der i løbet af de sidste par måneder har skrevet nogle af mine små særheder ned. Nogle af dem ville jeg nok ikke selv havde delt (f.eks. den med tis..), men ordet er hans, og her er 10 random sladrefacts :) Er der noget, der overrasker jer? Eller måske mere overraskende: Er der noget, der ikke overrasker jer?
Så er det blevet min tur igen. Anne-Li kan være et uhyre underholdende væsen at bo samme med, og efter at jeg snart har boet sammen med hende i fire år, har jeg selvfølgelig også en del på hende.
1. Anne-Li er som en kat. Når jeg prøver at få hendes opmærksomhed, er der altid noget der er vigtigere — eftersigende har jeg en tendens til at vælge de forkerte tidspunkter — og når jeg virkeligt prøver at koncentrere mig, er min opmærksomhed den vigtigste i verden.
2. Hun er uhyre betænksom og vil gerne gøre rigtigt meget for sine venner og familie, og der går ikke en dag, uden hun tænker på eller bekymrer sig for dem.
3. Når ens kæreste er blogger er der nogle ting man bare må lære at leve med. Det er åbenbart helt normalt at stoppe de mærkeligste steder for at tage billeder af sine sko, og man får rigelig tid til at studere sin mad når man er ude, fordi hun først skal tage billeder fra alle vinkler.
4. Der er så mange regler for, hvordan maden skal serveres, at jeg sagtens kunne skrive et indlæg om det. Herunder alt om "den helt perfekte bid", og hvordan næsten alt mad bliver bedre med enten salt eller sovs.
4b. En lille tanke til de små ubrugelige rester på hendes tallerken, der tilsammen aldrig blev en perfekt bid.
5. Anne-Li har en utrolig nysgerrighed blandet med en let hævntørst. Det viser sig ofte ved, at hun bliver distraheret af en lyd udenfor og undrer sig over, hvad det nu er, der larmer, alt imens hun overvejer, hvordan hun mon skal sætte en stopper for det.
6. Anne-Li kan kede sig når hun tisser. Det undrer mig stadig, hvordan hun kan kede sig så meget over at skulle tisse, at det bliver udskudt til sidste øjeblik. Ofte ledsaget af Mads og Monopolet eller Netflix på telefonen.
7. Anne-Li er en vaskeægte Grammar Nazi. Når jeg er ved at fortælle en spændende historie, kan hun finde på at stoppe mig for at rette mig, hvis jeg bruger et forkert ord.
8. En ting, der altid er sikker ved Anne-Li, er, at hun sætter en stor stolthed i det hun laver, og hun stopper ikke, før hun er tilfreds med resultatet.
9. Anne-Li sætter aldrig alarmer til hele tal. Skal du op klokken ni, kan du være sikker på, at alarmen er sat til et par minutter før eller efter – den er ikke til at gå fejl af.
10. Hun er storesøster med stort S, så der er ikke noget sjovere for hende end at se, om hun kan narre mig. Men, hvis jeg tager pis på hende, er det helt sikkert, at hun ikke glemmer det, men i stedet venter et par timer før hun udfolder sin snedige plan om at gøre gengæld.

I have had a number of semi-hard and rather uninspired days to say the least, so while I'm recovering and getting back to normal, I've invited Mathias to rat me out in a blog post and come up with 10 random facts about me. Some of the facts I probably wouldn't have chosen to share myself (the one with the pee …), but the word is his, and I'm not going to stand in the way! Are there any surprises? Or even more surprising – is there something that doesn't surprise you? :)
It's my turn again. As you probably know, I live with Anne-Li and have done so for the past almost four years. She can be a tremendously entertaining creature and naturally I have learned many things about her.
1. Anne-Li is like a cat. When I try to get her attention, there is always something that is more important – apparently I have a tendency to choose the wrong moments – and when I really try to concentrate, my attention becomes the most important thing in the world.
2. She is extremely thoughtful and would do very much to help her friends and family. Not a day goes by without her thinking or worrying about them.
3. When your girlfriend is a blogger there are some things you just have to learn to live with. Apparently, it is completely normal to stop in the middle of something to take pictures of your shoes. You also have ample time to study your food when you are out, because she has to photograph it from every possible angle first.
4. When it comes to food, she has so many rules. There are so many rules on how the food should be served, that I could easily write a blog post about it. Including everything about "the perfect bite" and how almost all food gets better with either salt or sauce.
4b. A little thought to the small unusable leftovers on her plate that didn't add up to a perfect bite.
5. Anne-Li has an incredible curiosity mixed with a slight urge for revenge. She is often distracted by a sound outside and wonders what on earth is making that noise, all the while considering how she might put an end to it.
6. Anne-Li finds peeing very boring. It still amazes me how much she hates it, and she will always wait until the last minute – often accompanied by Netflix on her phone.
7. Anne-Li is a genuine Grammar Nazi. When I'm telling an exciting story, she often interrupts me because I'm using the wrong word or something.
8. One thing that is for sure is that she takes great pride in what she does, and she will not stop until she is satisfied with the result.
9. Anne-Li never sets her alarms to round numbers. If you have to get up at nine o'clock, you can be sure that the alarm is set for either a few minutes before or after. It never fails.
10. She is an older sister – Capital O, capital S! There's nothing more fun for her than to see if she can trick me. If I prank her she will not forget it, and after a few hours she unfolds her cunning plan to retaliate.
---
PS. Husker du at følge med på
Instagram
? Du kan også følge bloggen via
Bloglovin
eller på bloggens
Facebookside
, som jeg opdaterer dagligt! Du kan også skrive en kommentar til dette indlæg – jeg svarer ALTID tilbage! :)