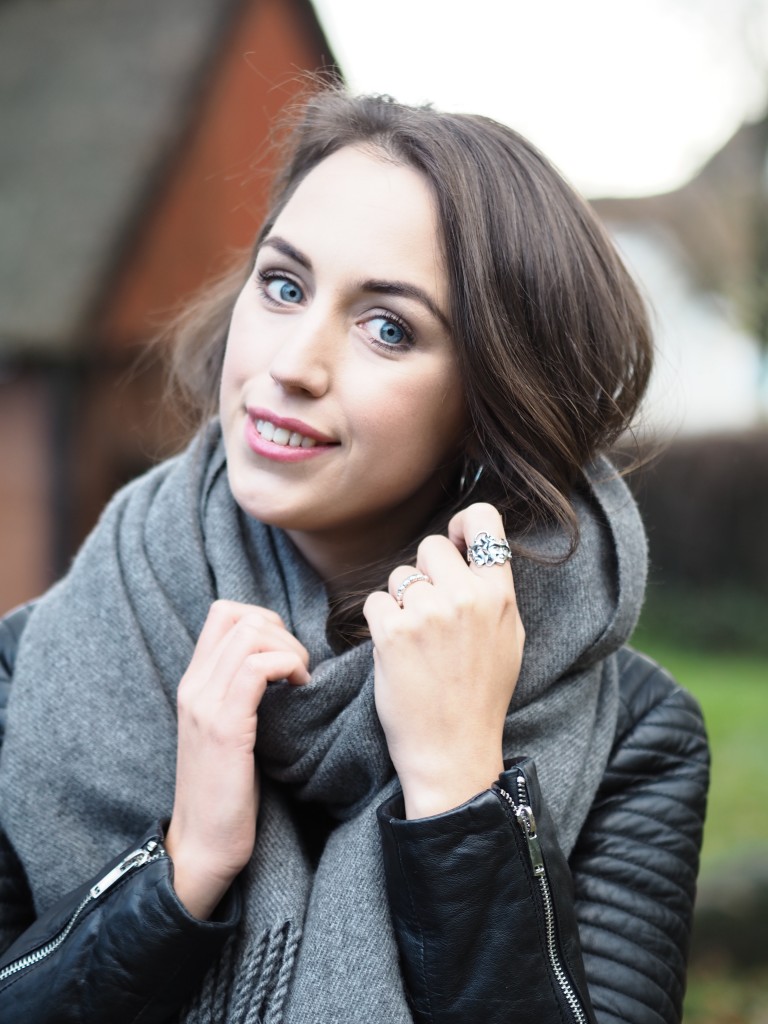 10 TILFÆLDIGHEDER OM MIG
Jeg skulle have heddet Alexander, hvis jeg var blevet en dreng. Jeg synes faktisk ret godt om navnet, men Anne-Li passer nu bedre til mig ;)
Da jeg var yngre var Venter På Far et af mine yndlingsbands. Ej, who am I kidding. Det er de stadig. Jeg tog deres tekster ret bogstaveligt og endte med at få en ret traditionel kønsrolleopfattelse ind under huden.
Jeg har engang talt til 4000. Jeg ville egentlig have talt til 10.000 bare for at have gjort det, men det var endnu kedeligere, end jeg havde regnet med, og det er alligevel ikke en bedrift, jeg har kunnet bruge til ret meget. Skuffende.
Jeg bliver nødt til at vaske hænder, så snart jeg kommer inden for døren derhjemme. Hvis jeg en sjælden gang vælger at lade være, fordi jeg lige skal have ordnet et eller andet, føler jeg, jeg ligefrem kan mærke skidtet på mine hænder, og så ender jeg alligevel med at give efter og vaske dem.
Jeg er en sucker for lyskæder og har i skrivende stund 3 i lejligheden.
For fem år siden brugte jeg en stor del af min børneopsparing på en plastikoperation. Resten brugte jeg på et indskud til en lejelejlighed, og det, jeg fik tilbage derfra, kastede jeg efter flybilletten til USA.
Jeg har ualmindeligt svært ved Black Friday-konceptet. Selvfølgelig er det fint med nogle rabatkoder til julegaverne, men det bliver altså en hel del for voldsomt til mig med så meget forbrug for forbrugets skyld. Derfor ser I heller ingen Black Friday-indlæg herinde :)
Jeg har virkelig svært ved at feje ting af og komme videre. Hvis nogen siger noget grimt om mig, sidder det i mig så godt som for evigt. Det kan godt være, jeg ikke bliver ved med at være ked af det over det, men jeg glemmer det ikke.
Der er meget kort fra tanke til handling i mit univers, og sådan gik det til, at jeg på en weekend i Budapest fik 4 tatoveringer.
Der er få ting i verden, jeg ønsker mig mere end en hund. Det skal være en Tibetansk Spaniel, og vi skal være bedste venner.

I have to wash my hands the minute I come home. If I don't, I can't think of anything else until I do. 
If I was a boy, my parents would have named me Alexander. I actually really like that name, but I think Anne-Li is a better fit ;)
When I was younger, I was a huge fan of the Danish feminist band "Venter På Far".
I once counted to 4000. I wanted to count to 10.0000, but it turned out to be even more boring than I had imagined. I think I was about 12.
I love fairy lights, and I have 3 in my apartment.
5 years ago, I spent most of my savings on plastic surgery. I spent the rest on a plane ticket to the states.
I'm not a fan of the whole Black Friday concept. I just think it's too much! 
I'm not good at dusting myself off and moving on. If someone says something bad about me, it stays with me. I may not be sad about it after a while, but I won't forget it.
I'm a very impulsive person. That's how I got 4 tattoos in one weekend.
There are few things in this world I want more than a dog. Someday I'll get a Tibetan Spaniel, and we're going to be the best of friends!
---
PS. Husker du at følge med på
Instagram
? Du kan også følge bloggen via
Bloglovin
eller på bloggens
Facebookside
, som jeg opdaterer dagligt! Du kan også skrive en kommentar til dette indlæg – jeg svarer ALTID tilbage! :)