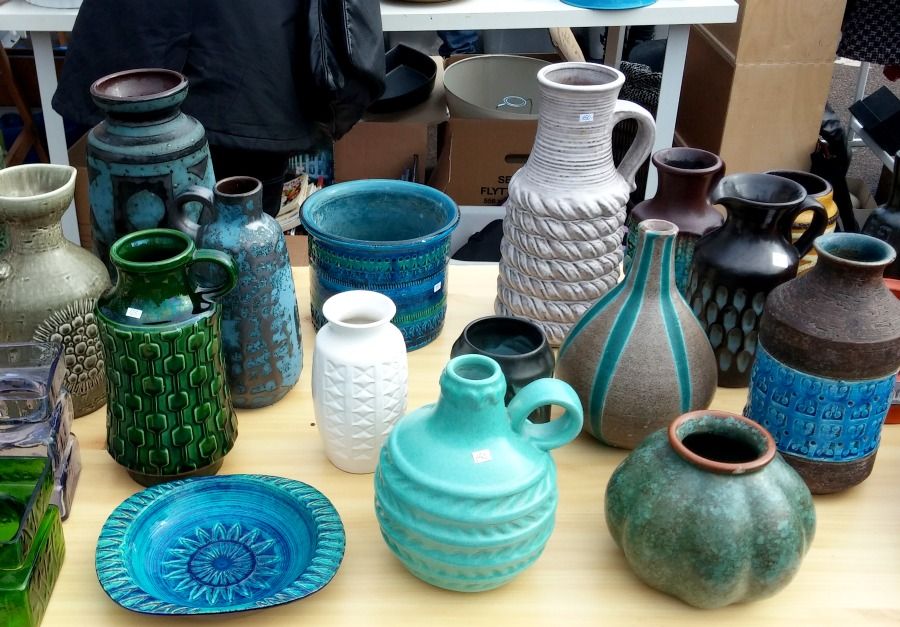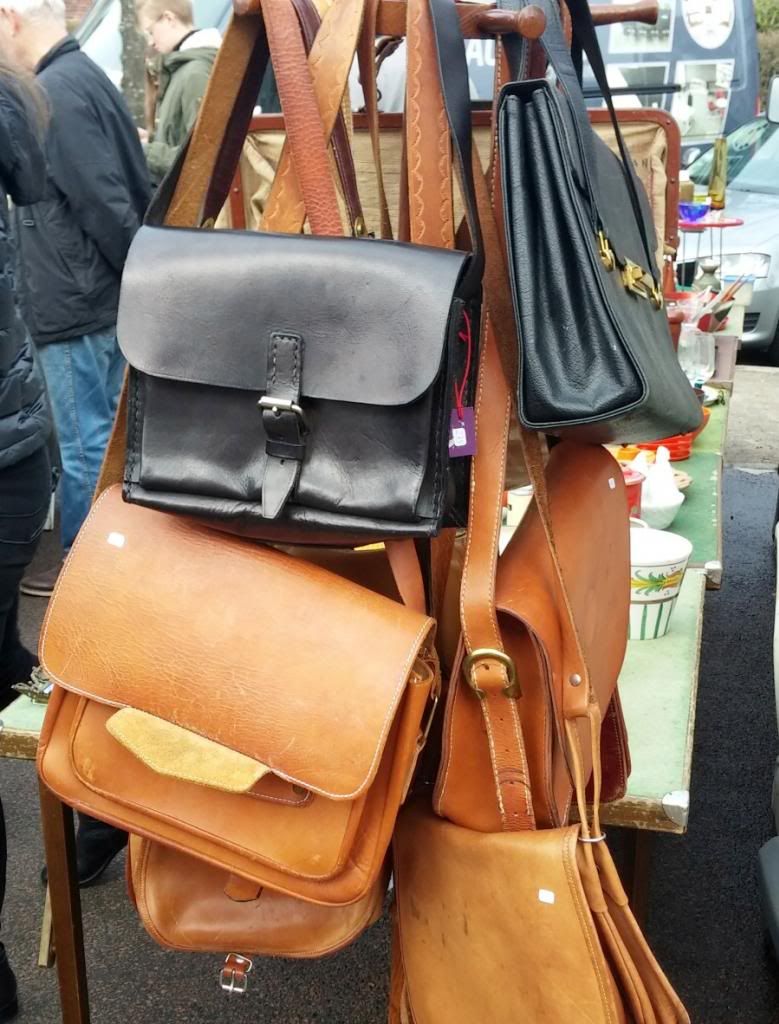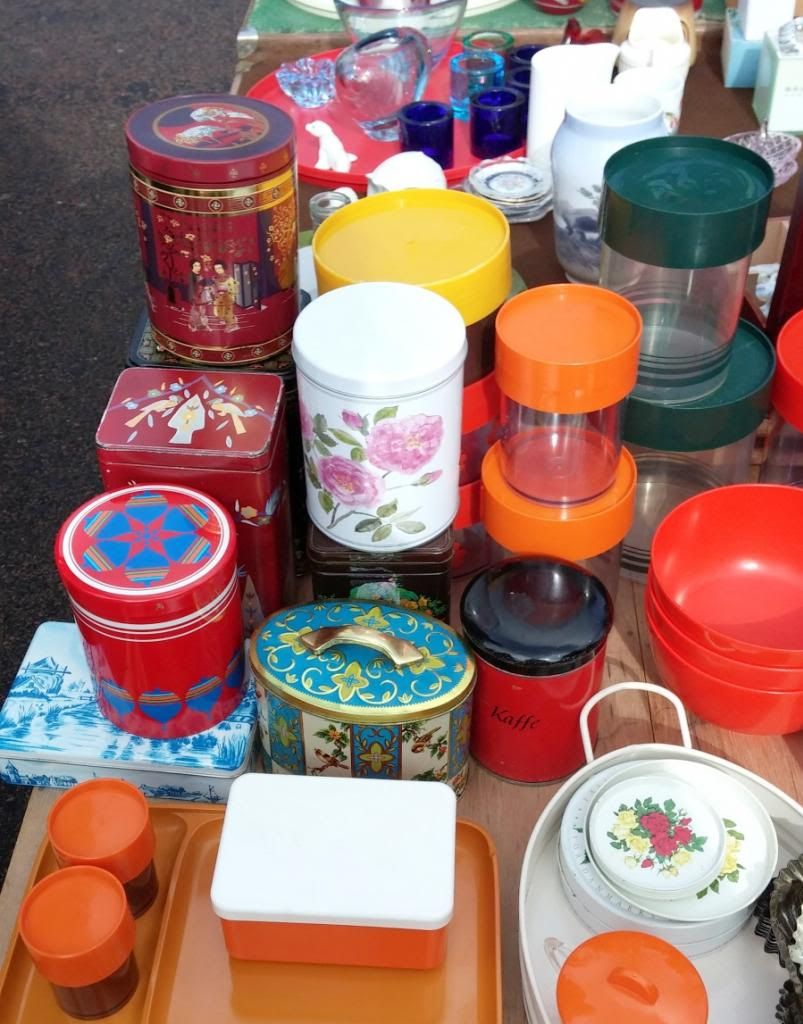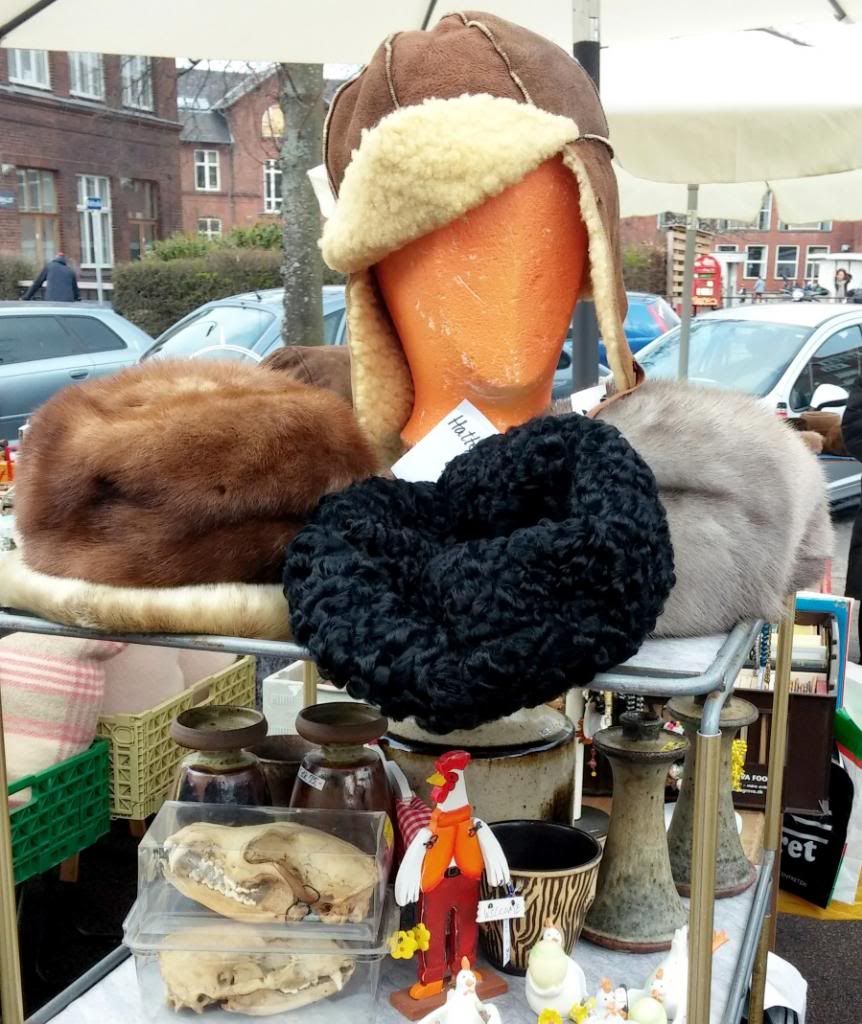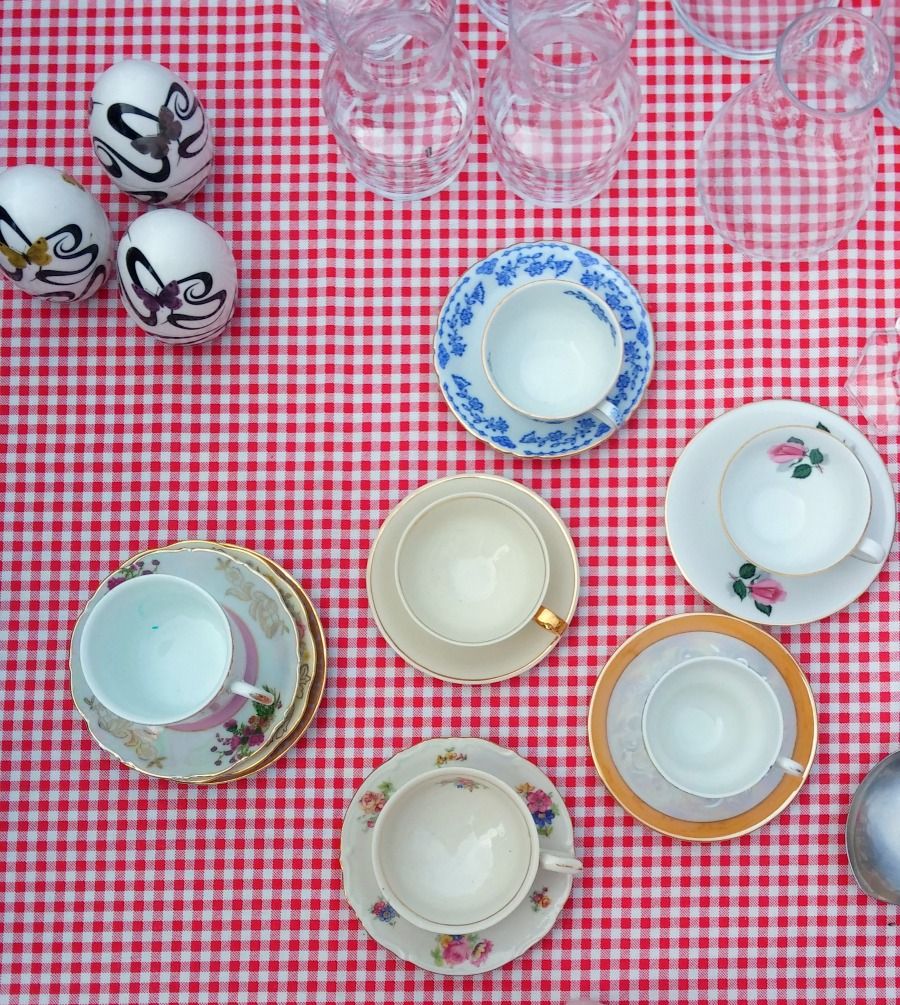 Nu er det jo ikke nogen hemmelighed, at jeg elsker markeder. Derfor var i går også en glimrende dag for mig, eftersom den betød begyndelsen på markedssæsonen på Ingerslevs Boulevard i Århus.
Jeg skyndte mig op (okay, først klokken 11, men da jeg først var kommet op, skyndte jeg mig!), og klokken lidt over 12 troppede jeg op bevæbnet med lidt kontanter og en tom pose i tasken, og så gik den vilde jagt ellers. Den vilde jagt var egentlig bare en slentretur med min mor, for selvom jeg er begejstret for selve markedet, var jeg desværre ikke begejstret for udvalget i dag, og således endte jeg med kun at gå hjem med en platte. Ja – en platte. Sådan et menneske er jeg åbenbart. Min mor fik fat i en klukflaske, for sådan et menneske er hun.
Ikke desto mindre fik jeg da snuppet en par billeder i farten. Jeg undskylder for kvaliteten, men det er simpelthen for besværligt at have mit store kamera med på diverse markeder, og så stirrer folk hele tiden på mig og spørger, om de kommer i avisen, og dem der slet ikke er privatpersoner, men professionelle kræmmere, hidser sig op og siger, at man sørme ikke må tage billeder (fordi det de gør er brandulovligt) – og så er det bare nemmere med et mobilkamera. Holy long walk for a short drink of water! Så er billedhistorien i hvert fald fortalt!
Næste gang (og det er allerede på næste søndag – kalenderen er lidt uregelmæssig her i begyndelsen) håber jeg, jeg kan tage mig sammen til at tage derop i bedre tid, så jeg kan finde lidt mere end en platte.
Tager I på markeder? Og hvilke markeder tager I på? :)
---
PS. Husker du at følge med på
Instagram
? Du kan også følge bloggen via
Bloglovin
eller på bloggens
Facebookside
, som jeg opdaterer dagligt! Du kan også skrive en kommentar til dette indlæg – jeg svarer ALTID tilbage! :)