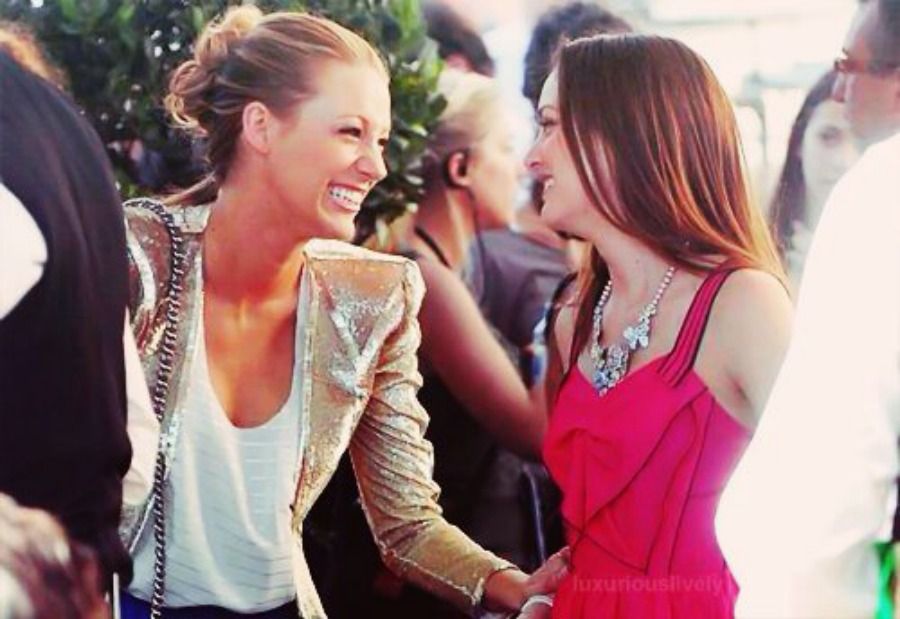 Har man en gang været udsat for mobning, glemmer man det aldrig. Måske er jeg mere opmærksom på det, fordi jeg på egen krop har mærket, hvor forfærdeligt det er, men for nyligt hørte jeg noget, der fik min hals til at snøre sig sammen.
Der er nogle meget tydelige kliker på et af mine hold, og den mest højrøstede og opmærksomhedskrævende af grupperne sad og talte sammen før timen. Jeg har efterhånden lært at lukke ørene for deres ævl og kævl og bare begrave mig i en bog, men denne gang brød de alligevel igennem min lydmur.
"Hvor er Karen?" spurgte Olga (jeg har selvfølgelig lavet navnene om).
"Hun er på ferie!" sagde Irmelin (igen – jeg har lavet navnet om).
Derefter gav Irmelin sig til at søge på sin telefon og fandt efter få sekunder det, hun ledte efter.
"Se selv!" sagde hun triumferende og viste et billede frem af en pige på ferie. Det var der sådan set ikke noget galt i, før hun meget højlydt tilføjede:
"Helt seriøst! (…) Fuck hun er bare så kikset!"
I de efterfølgende sekunders stilhed, vendte min mave sig, og jeg vidste slet ikke, hvad jeg skulle gøre af mig selv. Måske kan det for nogen virke som en lille dum kommentar, men for mig ramte det et ubehageligt sted. Udover at det er synd for Karen, kommer jeg også til at tænke: "Gad vide hvad de så siger om mig."
"Åh Irmelin…" sagde Olga, og så var der igen stille lidt.
"Altså, jeg synes jo, hun er rigtig sød.." sagde Irmelin og forsøgte at trække lidt i land, da hun så, at de andre ikke legede med.
"Jeg står ved, hvad jeg sagde før," begyndte Olga, "Åh Irmelin!"
Forskellen på denne oplevelse og på folkeskolemobningen er heldigvis, at Irmelin ikke blev bakket op af resten af klassen. Jeg er heldigvis ligeglad med, hvad hun synes om mig, men jeg er ikke ligeglad med, at hun i plenum bagtaler en, hun i de andre uger foregiver at være venner med – eller nogen som helst anden for den sags skyld. Der vil altid være folk, man bryder sig mere eller mindre om end andre, og som piger må 99% af os nok desværre erkende, at vi på et tidspunkt har sagt noget grimt om en anden. Det tror jeg ikke, vi stopper med, men for mig at se er der stor forskel på:
"Kim Kardashians bukser får hende til at se tyk ud!" og
"Hej allesammen, se hvor kikset min gode veninde er!"
Optimalt udryddede vi begge, men så længe der er mere end to kvinder i verden, er det nok urealistisk.
Jeg ved ikke helt, hvor jeg vil hen med det her indlæg (undskyld!), men jeg havde bare behov for at kommentere det på en eller anden måde – især fordi jeg desværre ikke rejste mig og med hånden på brystet og nationalsangen i højtalerne forsvarede den såkaldte Karen (som jeg desuden ikke aner, hvem er). Jeg løftede øjenbrynene og kiggede meget skeptisk (jeg gik efter er-du-ikke-for-gammel-til-det-barnagtige-pis?-udtrykket) på Irmelin og vendte så ellers tilbage til min bog. Dette er ikke min kamp at kæmpe, og forhåbentlig vælger Karen på et tidspunkt selv at finde nogle bedre veninder, men for Pokker da! Kunne det ikke være vidunderligt, hvis vi kollektivt hævede os over at bagtale vores "veninder" og så prøvede på at holde mund, hvis vi stod i den ubehagelige situation, at vi sad i et klasseværelse og ikke havde noget pænt at sige? Det er i hvert fald min strategi, hver gang jeg sidder til de timer. Jeg er derfor meget stille.
Ville I havde sagt noget, hvis I var Irmelins veninde?
Kunne I finde på at være Irmelin?
Og ville I have sagt noget, hvis I var mig?
---
PS. Husker du at følge med på
Instagram
? Du kan også følge bloggen via
Bloglovin
eller på bloggens
Facebookside
, som jeg opdaterer dagligt! Du kan også skrive en kommentar til dette indlæg – jeg svarer ALTID tilbage! :)